Latin America's Presidential Elections: Are Mexico, Brazil and Colombia Ready for Anti-Establishment Candidates?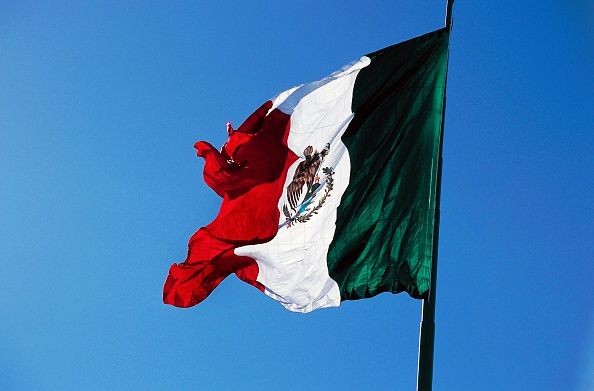 Next year, critical elections in Latin America's three most populous countries—Colombia, Mexico and Brazil—are likely to reveal a distemper stemming from citizen disgust with a mix of corruption scandals, mediocre economies, unremitting violence and a largely discredited political class. All three presidential contests are wide open and ripe for anti-establishment challengers.
The stakes are high, and the outcomes in 2018—which directly affect more than two-thirds of all Latin Americans—could well shape the region's policy and political direction in coming years. The choices facing voters are not, however, best viewed through a left-right prism. The proverbial pendulum won't be swinging; the tide will not be shifting. Rather, the landscape is complex, with each country expressing dissatisfaction based on its own particular situation and the electoral options offered. Still, what is striking is that in all three countries the public outcry against elites and demands for cleaner politics are on the rise, while at the same time the terrain is fertile for wild cards that could well upset the established order.
In Brazil, the region's largest country, next October's election will take place in the midst of unprecedented corruption scandals. The politics have been particularly tumultuous. In 2016, former President Dilma Rousseff was impeached on charges of fiscal mismanagement. Although her successor, the former Vice President Michel Temer, has presided over an incipient economic recovery, he is viewed as seriously corrupt and stands at a mere 3 percent approval. A once wildly popular, former two-term president, Luiz Inácio Lula da Silva—who today leads the polls for 2018—has already been convicted on corruption charges and is awaiting appeal, and that has a chance of barring him from the race. The most potentially destabilizing candidate is federal deputy Jair Bolsonaro—second to Lula in current polls—an extreme nationalist with militaristic leanings and a brutal stand in dealing with rising crime and a history of misogynistic, homophobic remarks.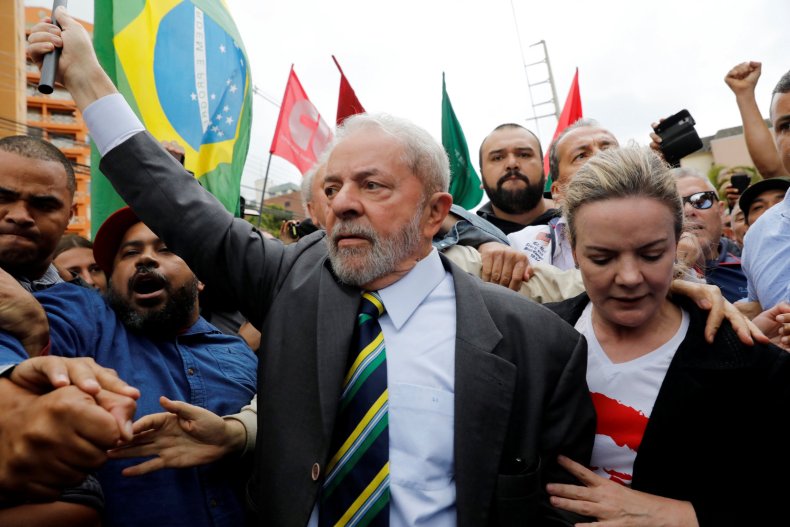 Mexico's politics are also unsettled. In Latin America's second-largest country, public confidence in the three chief political parties—including the incumbent president, Enrique Peña Nieto of the Revolutionary Institutional Party, or PRI—is at rock-bottom levels. Most Mexicans are angry about pervasive corruption, unabated violence, impunity and—despite promising reforms—still flat, disappointing economic growth. Polls show that the main beneficiary of such a sour mood is two-time presidential candidate Andrés Manuel López Obrador, or AMLO, who heads the Morena party and whose populist rhetoric, aimed at the country's elites and stubbornly high levels of inequality, has resonance. Although the field of candidates remains undefined and there is a long way to go before July's elections, AMLO could win the presidency with just a plurality, which would likely heighten uncertainty in Mexico.
In Colombia, the presidential field of candidates is wide open in advance of next year's May elections (with a likely runoff in June). Polls consistently show that Colombians are deeply concerned about systemic corruption and are sharply polarized about last year's peace agreement between the government and the FARC rebels—and about the already evident problems with its implementation. Colombian President Juan Manuel Santos, last year's recipient of the Nobel Peace prize, enjoys scant public support. As in Mexico, there is a notable trend toward independent candidacies, a measure of the public's rejection of traditional political parties. Colombia's elections are up for grabs.
Moreover, President Nicolás Maduro has vowed that presidential elections will take place next year in Venezuela. Despite the country's multiple crises—unprecedented in recent Latin American history—the increasingly radical, authoritarian regime is in control, as opposition forces have lost the momentum they once had. The playing field in any election will be badly skewed toward the government; and some opposition figures are banned or in prison. To be sure, nothing can be foretold in Venezuela. Still, if elections proceed in Latin America's fifth most populous country, sitting atop the world's largest oil reserves, they will become a focus of attention in a region in great flux.
Today these crucial elections are unpredictable. There is a chance that in some countries elite groups—worried about the possible effects of the coming electoral storm—will undertake badly needed processes of reform, political cleansing and institutional renewal. But given the quality of political parties and candidates, the prospects for such a path are dim.
Michael Shifter is president of the Inter-American Dialogue, a Washington, D.C.-based center for policy analysis on issues concerning the Western Hemisphere. Since 1993, Shifter has been an adjunct professor at Georgetown University's School of Foreign Service, where he teaches Latin American politics. He is a member of the Council on Foreign Relations and the Latin American Studies Association.