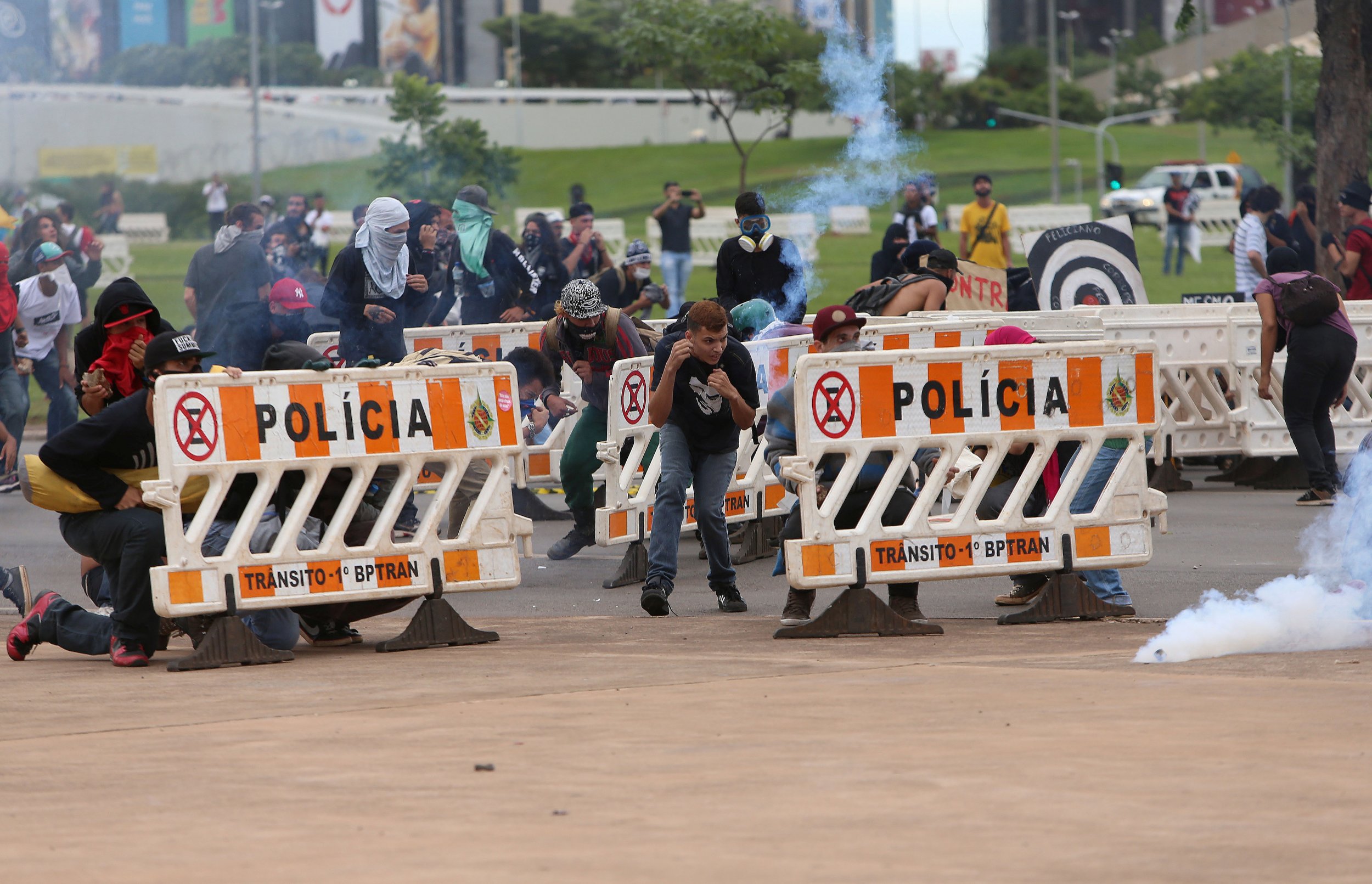 Magdiel Sanchez, of Oklahoma City, was at the wrong place at the wrong time on Tuesday when Oklahoma City police, on their way to a hit-and-run collision in the area, stopped him for holding a metal pipe.
As Sanchez approached the officers holding the metal pipe in hand, the officers asked him to drop the pipe and to get on the ground, but the 35-year-old deaf man could not hear them. Even after his neighbors yelled to police that Sanchez was deaf and could not hear their orders, he was shot by one officer with a Taser and another officer with a gun.
Sanchez was pronounced dead at the scene. The officer who fired the gun, Sgt. Chris Barnes, has been placed on administrative leave.
"In those very volatile situations where you have a weapon out, you can get what they call tunnel vision, where you can really lock into just the person that has a weapon that would be the threat against you," said Capt. Bo Matthews in a news conference. "I do not know exactly what the officers were thinking at that point."
There has been a lack of media attention on Latinos being shot by cops this year. According to the Washington Post, 112 Latinos out of 715 people have been shot and killed by police this year alone; many of these fatalities have gone underreported nationally.
Blacks and Hispanics have interactions with police at rates proportional to their population, but the U.S. Bureau of Justice Statistics shows both groups are overrepresented when it comes to traffic searches and arrests. Hispanics, for example, make up 17.8 percent of the U.S. population, but represent 23 percent of all searches and nearly 30 percent of arrests.
Brady Henderson, legal director of the American Civil Liberties Union, says there are a couple of reasons why there's less focus on the police shootings of Latinos; mainly because media outlets have the natural tendency to look to the bigger story of the day.
He pointed to high-profile shootings of African-American men in the past few years. "That's said to be the big story," Henderson tells Newsweek. "But that's not the whole story. There is a much larger issue at the forefront."
Henderson says the lack of trust with policing and police officers between communities has a large impact on how everyone perceives law enforcement.
"Everyone is in this together and we are all neighbors, no matter skin color or natural origin," Henderson says.
He notes the best way to get the discussion going about police shootings, like the recent shooting of Sanchez, is to make sure all organizations representing any kind of social injustice toward minorities call out abusive law enforcement practices, no matter the race or creed of the parties involved.
"It shouldn't be Latinos talking about it, it should be everyone. I think there are those in Oklahoma who are figuring out that they need to do that," he said.
In June, police shot and killed a 41-year-old Latino man at his home in California. According to police, officers were in the middle of serving a warrant at the home when shots were fired after Marco Cardoza pointed to a handgun. Investigators later found that the gun Cardoza had pointed to was only a replica.
In February, the NYPD shot and killed a high school teenager after he robbed a convenience store for beer with a fake gun. The officers shot 18-year-old Sergio Reyes 14 times, the city medical examiner's report stated.