'Latinos For Trump' Head Says God Will 'Deal With' Pastors Not Backing Her
Bianca Gracia, a candidate for a Texas Senate seat, recently warned pastors that if they don't vote for her, they'll be held accountable by God because he "appointed" her for the State Senate position.
Gracia, who co-founded Latinos for Trump, is running against three other Republicans for a state Senate seat in Texas in Texas' State Senate District 11 that opened up for the first time in 20 years. She's marketed herself as a "mini" Representative Marjorie Taylor Greene, unapologetically anti-abortion and a defender of the Christian faith.
On Wednesday, Gracia told Christopher McDonald, host of The McFiles, that she told "some pastors" during a recent conversation that she'll only win if the "church shows up." If Christians don't rally around her, she said she told the pastors that they'll be held "accountable" because God "appointed and assigned" her the position.
"I don't have anything else to say to you other than that. So, you're going to either have to show up and show out, or you're going to have to deal with it with the Lord," was the message Gracia told McDonald she conveyed to the pastors.
Gracia, who also serves as president of the Latinos for Trump organization, hasn't run a political campaign before and told Houston's KTRK that she's just a "regular person." She acknowledged she isn't a politician and told the outlet she "never wanted to be" but said America "reached a point and time right now where we need Patriots, God-loving people."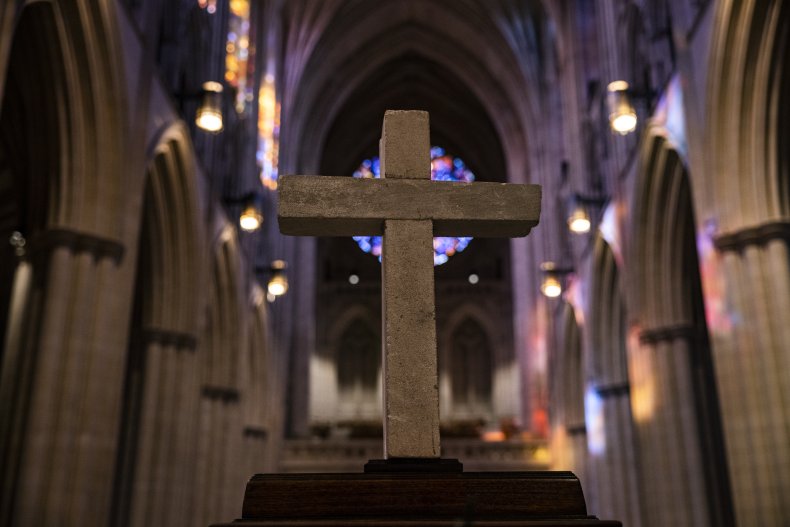 Early voting begins on Monday and the primary is set for March 1. There aren't any Democrats running, so it's likely that whichever candidate wins the Republican primary will win the general election, as well.
In January, Gracia told a crowd in Phoenix, Arizona, that she was called by God to take her "rightful place" in the state Capitol, according to Right Wing Watch. Video from the appearance showed Gracia telling event attendees that God said he needed his remnant to "rise up and take your rightful place in the government."
She added that God told her she'll make the "walls shake" and the "devil run." At the time, she said that she'll take a "whole bunch of pastors" to the Capitol to deliver a "few words" to Speaker of the House Nancy Pelosi and her "cronies."
"We're gonna go perform an exorcism there," Gracia said.
During Wednesday's appearance on The McFiles, Gracia told McDonald that elections aren't party against party but good versus "evil." She said God is "testing" pastors with her candidacy and criticized the"blind, hypocritical people" in office who are ineffective leaders.
Gracia backed Greene, though, for being one of the only politicians who's "fighting back" despite the criticism she's continuously received.