Latvia Spots Three Russian Warships Off Sea Border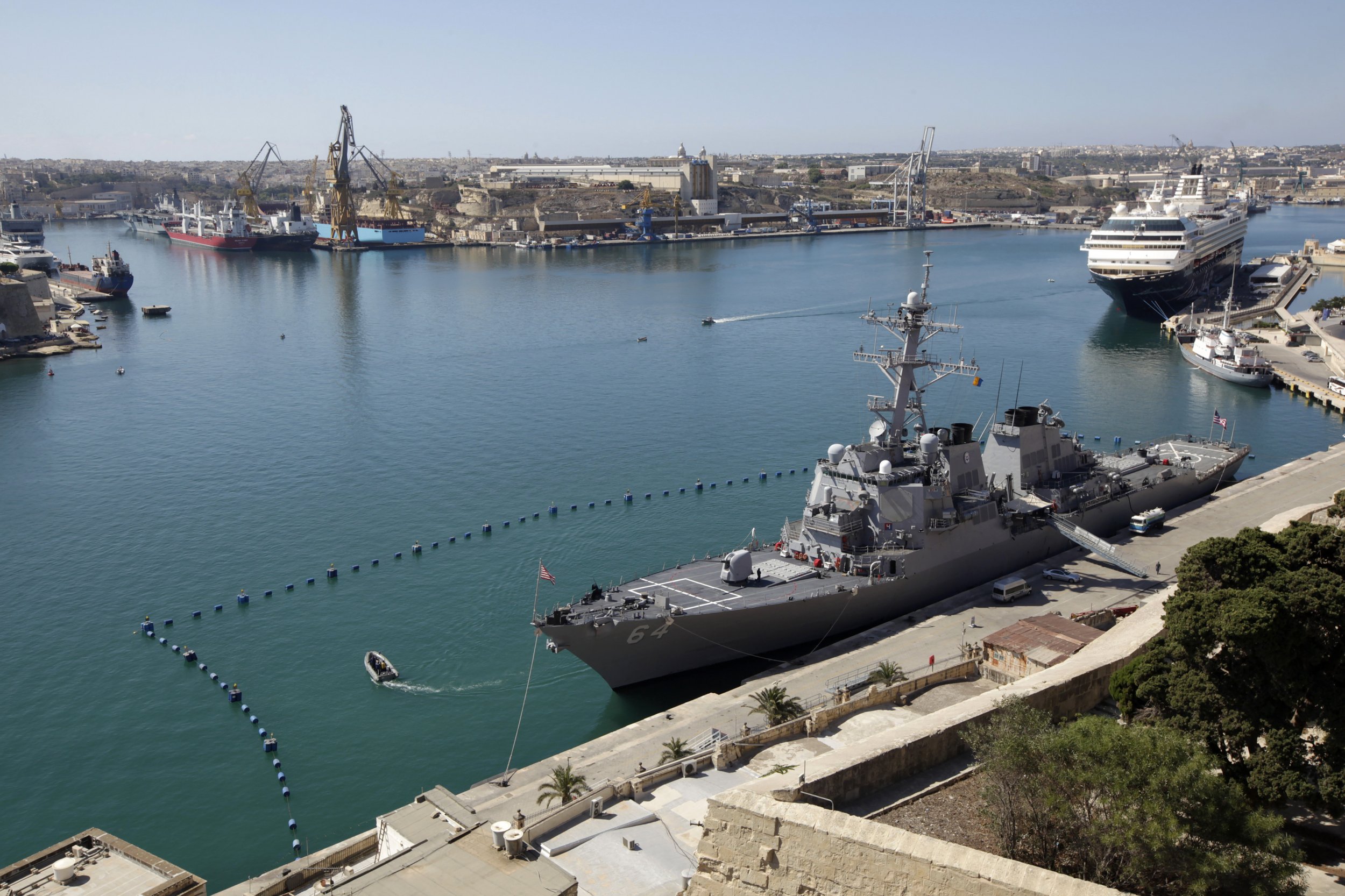 Latvia spotted three Russian corvette ships 4 miles from its territorial waters on Sunday.
According to the military's Twitter page it spotted the vessels Liven 551, Serpukhov 603 and Morshansk 824 near Latvian waters.
The sighting followed reports that Russia was readying vessels for the approach of a U.S. vessel. Local newspaper Fontanka said that Morshansk and a handful of other vessels were lined up around St. Petersburg's Kronshtadt port—the location of Russia's Leningrad naval base.
Read More: Why is Russia flying nuclear-capable bombers near Alaska?
The paper reported that the increased readiness of the vessels at its port was likely due to the arrival of cruise missile-armed warship USS Carney in the Baltic Sea and suggested that it meant that a planned naval parade for Victory Day—the Russian celebration of the end of World War II—would not happen on Tuesday.
Mikhail Nenashev, representative for the Russian fleet's supporters group confirmed to state news agency RIA Novosti that the parade was not cancelled, but said that some deployments were diverted and would not participate for organizational purposes he did not elaborate on. A Russian source speaking on the condition of anonymity also confirmed to the outlet that fewer ships would participate in the parade but denied the cut was elated to USS Carney.
On Monday the U.S. Navy in Europe posted a picture on its official Twitter page of the U.S. vessel crossing eastward on patrol through Denmark's straits on May 5. The caption said it was "conducting a patrol in support of U.S. national security interests in Europe."
The Russian navy did not comment on the approach towards Latvia's borders, however, the Baltic states repeatedly report approaches from Russian aircraft and vessels.
The U.S. and its European NATO allies are currently deploying four battalions to Poland and Baltic states through Estonia, Latvia and Lithuania to counter potential Russian incursions, following Russia's annexation of Crimea from Ukraine in 2014.