Latvia Spots Two Russian Navy Ships Off Its Own Waters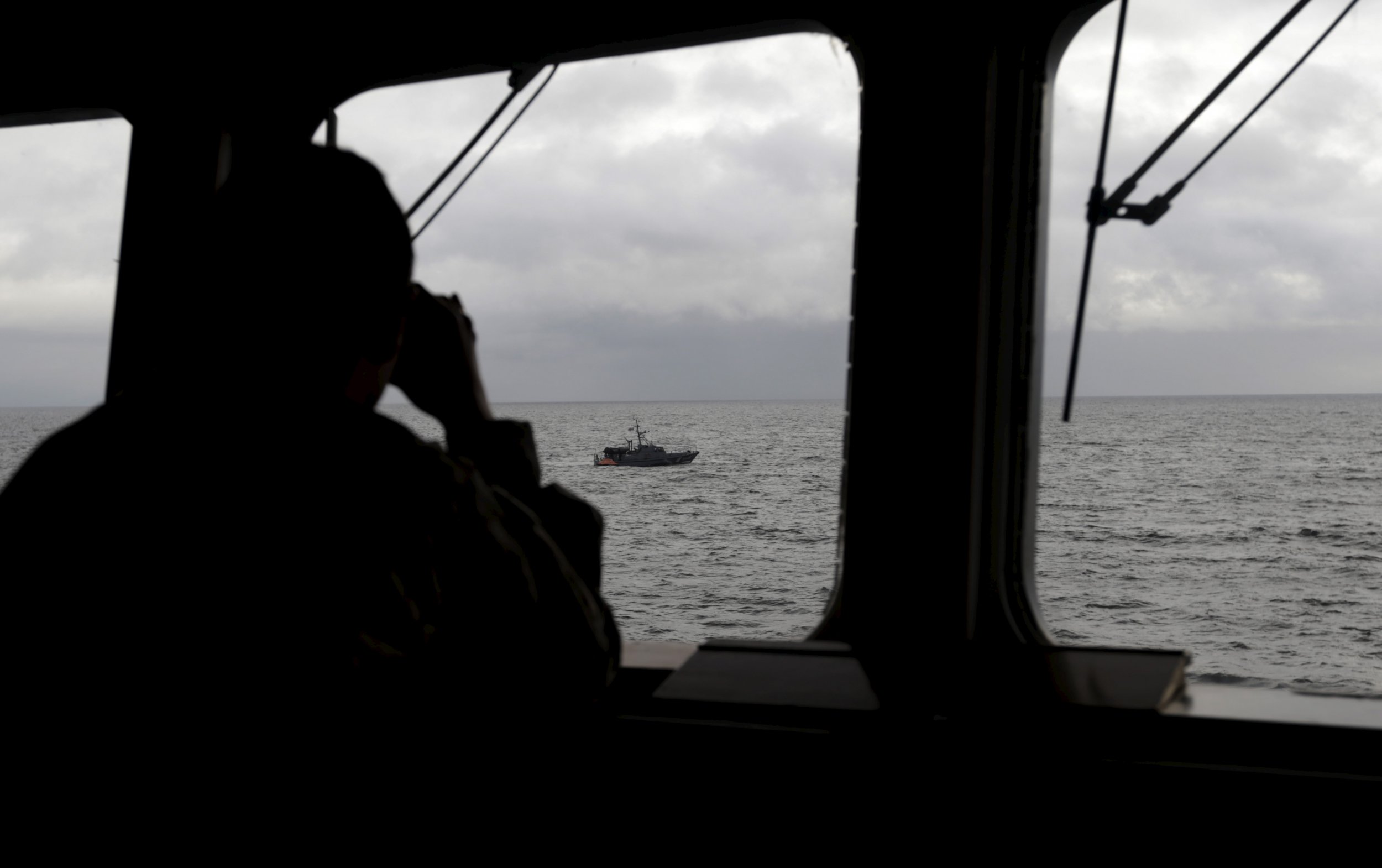 Latvia's armed forces have twice, in the space of two days, spotted Russian military ships near the country's territorial waters, Baltic news outlet Delfi reports.
A Russian naval tanker and a Kashtan support vessel passed near Latvian waters between Sunday and Monday on separate trips, the Baltic country's military announced on Twitter.
The announcement comes as Latvia's armed forces recorded 13 near approaches to its sovereign space by Russian vessels or jets last month.
Latvia and its neighbors Estonia and Lithuania have been on high alert for Russian military activity around them since Moscow's annexation of Crimea in 2014. All three are members of NATO, meaning the U.S. and other western states are committed to defending them if they are attacked.
The number of air intercepts approaching NATO skies above the Baltic and Russian military ship sightings peaked following the annexation and remained high.
Russia, meanwhile has dismissed claims that its uptick in what it calls "patrol flights" over the Baltic is intended as an act of intimidation. Instead, Moscow officials have warned NATO that any deployment of defense measures to the Baltics will be regarded as increasing offensive capabilities on Russia's borders.
Russia's Baltic enclave, Kaliningrad, shares a land border with two NATO countries - Lithuania and Poland - and its main direction of domestic naval travel is situated all the way on the other side of the three Baltic states near St. Petersburg.
NATO announced additional reinforcement to the three countries last year with the deployment of four multinational battalions there and in nearby Poland.
The first deployment of Canadian troops to Latvia set foot in the Baltic country this week and the deployment is open ended. Six other countries are also participating in the move.
Latvia's southern neighbor, Lithuania, has led the charge in expressing apprehension ahead of a coming mass drill by Russia and Belarus around the Baltic, saying the move is a simulation of an attack against NATO.