Matt Lauer Net Worth: Disgraced NBC Host Loses Huge Salary After Firing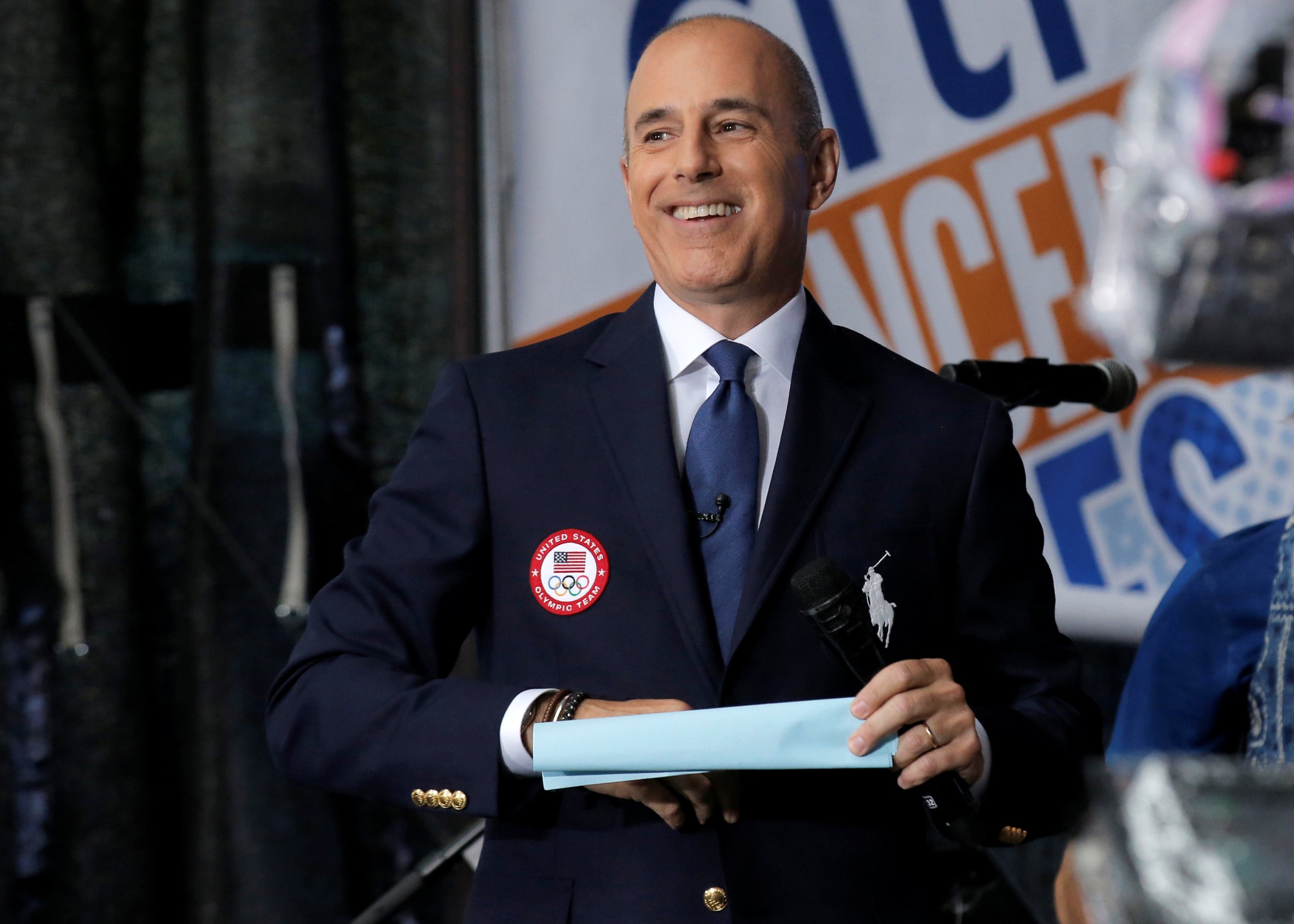 Host Matt Lauer was fired by NBC after an allegation of inappropriate sexual behavior in the workplace, and the dismissal will cost the longtime journalist millions of dollars.
NBC announced the firing Wednesday morning and released a message sent by NBC News Chairman Andy Lack detailing the reasons behind Lauer's firing.
"Our highest priority is to create a workplace environment where everyone feels safe and protected, and to ensure that any actions that run counter to our core values are met with consequences, no matter who the offender," Lack said.
The announcement was made live on the Today show by hosts Savannah Guthrie and Hoda Kotb, with the former stating: "We are heartbroken."
Lack wrote that the company had received a detailed complaint regarding Lauer's alleged behavior Monday night and after a review decided to terminate him after more than 20 years at the network. He also said there was "reason to believe" the alleged incident may not have been the only one.
The 59-year-old Lauer, a top host on Today since 1997 and one of the network's most recognizable stars, was one year into a two-year deal he inked with NBC around this time last year. According to Page Six, Lauer and NBC agreed to a contract that would pay him $20 million a year through 2018.
Forbes estimated Lauer's salary to be $25 million.
Other sites have pegged Lauer's net worth at around $60 million, but that could not be confirmed.
The deal made Lauer the third-highest-paid host of any program on television, behind only Ellen DeGeneres and Judge Judy Sheindlin, according to Business Insider's rankings. Lauer was just ahead of recently fired Fox News anchor Bill O'Reilly, who also faced accusations of sexual misconduct and reportedly settled lawsuits worth millions of dollars.
Along with O'Reilly, Lauer joins a growing list of celebrities and members of the media to face allegations of sexual harassment, assault or other abhorrent behavior. Even before the recent rash of allegations, NBC host Billy Bush was dismissed by the network last year after the release of the now infamous Access Hollywood tape of his conversation with then NBC reality-television host Donald Trump.
Among the others fired were CBS and 60 Minutes host and reporter Charlie Rose and NBC contributor Mark Halperin, who were each accused of several instances of harassment or assault.