'The Laundromat' Netflix Premiere: Meryl Streep Movie Release Date, Cast and More Details
Award-winning actress Meryl Streep will get to the money—or rather, the people laundering it—on Netflix's newest original film, The Laundromat. The Steven Soderbergh–directed comedy will debut Friday on the streaming platform.
The satirical film is based on Pulitzer Prize–winning investigative reporter Jake Bernstein's 2017 book, Secrecy World: Inside the Panama Papers Investigation of Illicit Money Networks and the Global Elite. The book unveiled the political and financial corruption that led to the revelations contained in the infamous Panama Papers, which were leaked to the press in 2016.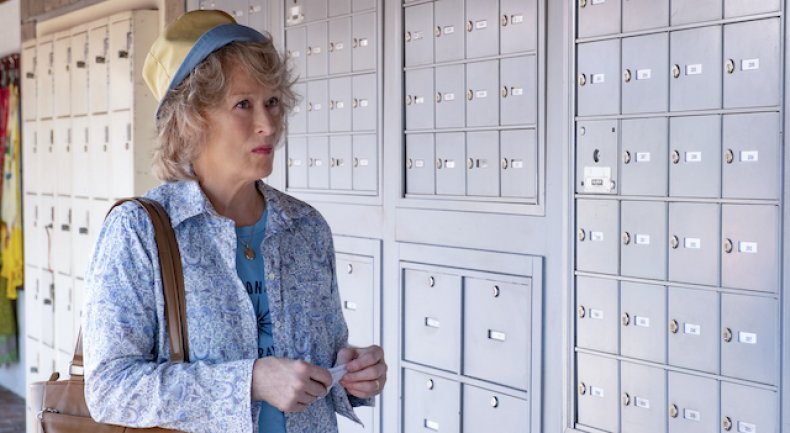 Streep will play Ellen Martin, an inquisitive grandmother whose investigation of a fake insurance policy uncovers a scandal involving a Panama City law firm run by "very well-dressed" founding partners Jürgen Mossack and Ramón Fonseca—played by Gary Oldman and Antonio Banderas, respectively—and their company's "vested interest in helping the world's wealthiest citizens amass even larger fortunes," according to the film's synopsis.
Ellen's quest to discover the truth about the fraudulent insurance policy will disclose even bigger crimes that the charming lawyer duo has been involved in, such as helping their ultra-rich clientele hide tax evasion, bribery and various other illicit activities.
The protagonist's incessant prying eventually leads journalists to a gold mine, Mossack and Fonesca's high-profile client list, which ultimately resulted in the leaked 11.5 million documents in the Panama Papers.
Along with Streep, Oldman and Banderas, the star-studded cast includes Jeffrey Wright, David Schwimmer, Larry Wilmore, James Cromwell and Sharon Stone.
The movie's arrival on Netflix comes amid a lawsuit against the streaming giant from the real-life Mossack and Fonesca. The pair, who shuttered their business in the aftermath of the Panama Papers' release, filed the suit against Netflix on Tuesday, claiming defamation of character and copyright infringement in regards to scenes that include their former company logo, according to a report released by IndieWire.
The men are additionally trying to prevent Netflix from releasing The Laundromat, which they claim aims to further ruin their reputation. However, Netflix appeared to be moving forward with the film's Friday release, noting in its response to the lawsuit that the movie is "based on" factual events. Not to mention that it has been screened at film festivals since September, and production details have been public for at least a year now.
Mossack and Fonesca are under federal indictment for their roles in helping wealthy clients hide billions of dollars in offshore accounts to evade taxes.