'The Laundromat' on Netflix: What are the Panama Papers?
International tax avoidance does not seem like the typical subject of a comedy, but that did not stop director Steven Soderbergh from making The Laundromat. The film is based on the true story of the Panama Papers, a huge data leak from the database of international law firm Mossack Fonseca.
The movie has already proved controversial, with Mossack Fonseca filing a defamation suit against it on October 15, leading some viewers to wonder how the story of the film differs from the true events.
What were the Panama Papers?
The Panama Papers, so named because Mossack Fonseca is based in the Central American country, were 11.5 million files leaked by an anonymous source to German newspaper Süddeutsche Zeitung in 2016, which were then shared with investigative journalists around the world.
These documents revealed the offshore accounts and tax avoidance schemes used by the rich and the powerful across the world. Figures from former Pakistan Prime Minister Nawaz Sharif to Simon Cowell were named in the papers.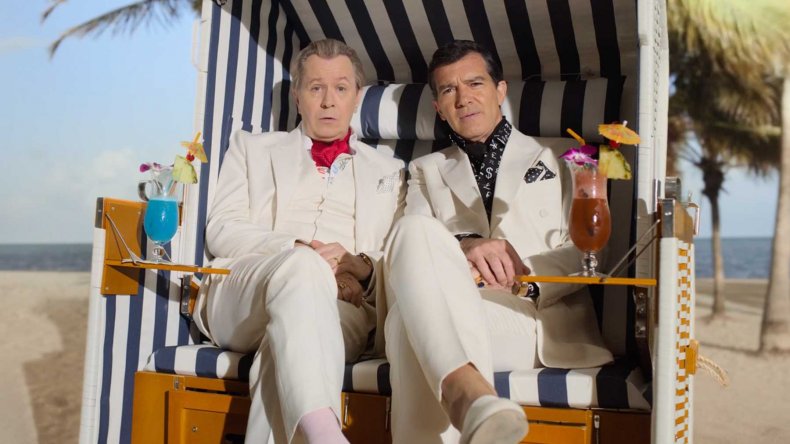 At around 2.6 terabytes of data, the Panama Papers were the biggest leak in history, dwarfing other major caches of data like those released in 2010 by WikiLeaks (1.7 GB), the HSBC files in 2015 (3.3 GB) and the so-called 'offshore secrets' documents of 2013 (260 GB).
At the time, Mossack Fonseca was the fourth biggest offshore law firm in the world. According to The Guardian it acted for more than 300,000 companies and had 600 people working for it in 42 countries.
At the time, The Guardian reported: "Mossack Fonseca says it complies with anti-money-laundering laws and carries out thorough due diligence on all its clients. It says it regrets any misuse of its services and tries actively to prevent it. The firm says it cannot be blamed for failings by intermediaries, who include banks, law firms and accountants."
Jürgen Mossack, played by Gary Oldman in The Laundromat, and Ramón Fonseca Mora, played by Antonia Banderas, are currently under investigation by the F.B.I. in the Southern District of New York, according to a defamation suit filed by the law firm partners against Netflix. According to this suit the release dates of The Laundromat, "correspond with times during which the Plaintiffs will be defending criminal charges against them in Panama."
In August 2019, the first people charged with crimes following the Panama Papers investigation got a trial date, with former senior employees Ramses Owens and Dirk Brauer, Boston accountant Richard Gaffey and former U.S. taxpayer Harald Joachim Von der Goltz to face trial for their alleged crimes in January 2020.
The Laundromat is streaming now on Netflix.