Laura Bush and Hillary Clinton Unite to Fight for Women's Museum in D.C.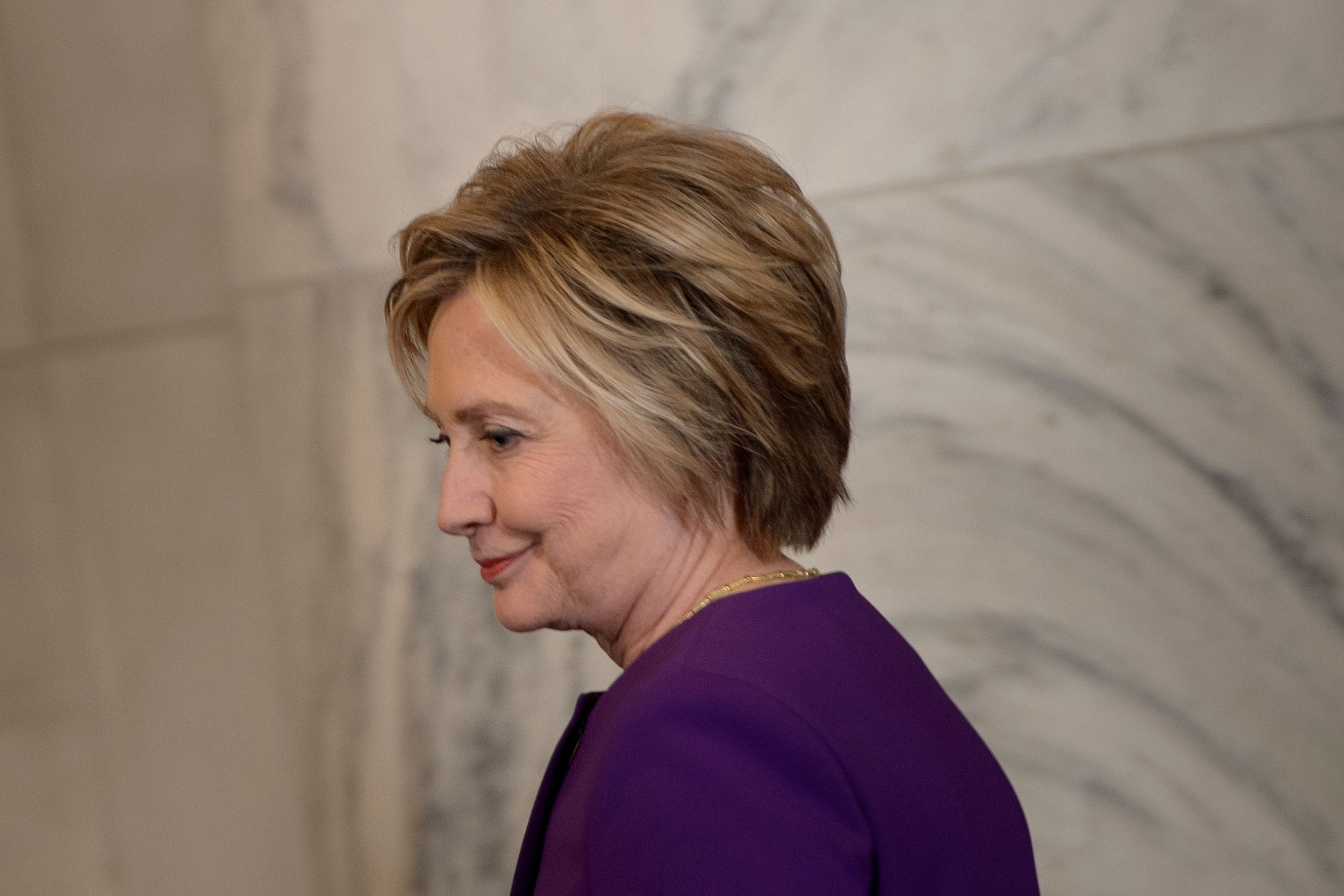 Former first ladies Laura Bush and Hillary Clinton have joined together to press forward on the idea of having a National Women's History Museum in Washington, D.C.
Bush added her name to the cause during a Women Making History Awards event on Tuesday night at the Carnegie Institution for Science, where she was honored for her advocacy work. Bush said at the event it was important to "redouble our efforts to make sure there's a women's museum right here in our country" The Washington Post reported.
She added: "It's really important to have a museum that focuses on women because half of the population is left out from American history. We need to figure out how we can encourage women to run for office and to run for president."
Former secretary of state and fellow former first lady Hillary Clinton appeared via video link to praise Bush for "her example, and her leadership," stating she wanted to take her grandchildren to a museum honoring women.
"I look forward to the day when both my granddaughter and grandson can visit the National Women's History Museum and come away feeling a little braver, walking a little taller, knowing they stand on the shoulders of generations of history makers and trailblazers," Clinton said in the video. "That's an experience every child should have."
The push to see a women's museum on the National Mall has been ongoing for several decades, with the National Women's History Museum—which sponsored the event—attempting to find a spot on the mall that would accommodate the space.
The museum currently exists only online. The website states: "Once housed prominently among the other great museums of Washington, D.C., it will create better understanding and greater partnerships among men and women. The National Women's History Museum will be the first museum in any nation's capital to show the full scope of the history of its women and will serve as a guiding light to people everywhere."