Laura Ingraham Calls Child Detention Centers 'Essentially Summer Camps,' Slams 'Faux Liberal Outrage'
Fox News host Laura Ingraham called the detention centers housing immigrant children "essentially summer camps" on Monday during her show The Ingraham Angle.
The Trump administration's "zero-tolerance" policy on illegal immigrants, which includes separating children from their parents, at the Mexico border has been widely criticized. Recently released images, audio and video showing these children being kept in what many lawmakers have called "cages" have sparked a growing outcry.
"As more illegal immigrants are rushing the border, more kids are being separated from their parents," Ingraham said. "And temporarily housed at what are, essentially, summer camps."
Ingraham then pointed out that The San Diego Union Tribune has described the camps as "boarding schools." "Liberals have seized on the separated children and turned the entire image into a political weapon," Ingraham continued. "Attempting to emotionally manipulate the public perception of immigration enforcement."
Later in her show, Ingraham addressed the backlash over her summer camp description and, again, referred to the San Diego Union Tribune article.
"Apparently there are a lot of people very upset because we referred to some of the detention facilities tonight as essentially like summer camps. The San Diego Union Tribune today described the facilities as essentially like what you would expect at a boarding school. So I will stick to there are some of them like boarding schools," she said. " And I suggest that a lot of the folks who are worried about that spend more time in Central America. I have."
In recent weeks, more details from inside the child detention centers have slowly been released to the public. On Monday, ProPublica revealed an audio clip of children desperately crying for their parents inside a detention center while one of the Border Patrol Agents can be heard loudly saying: "Well, we have an orchestra here… What's missing is a conductor."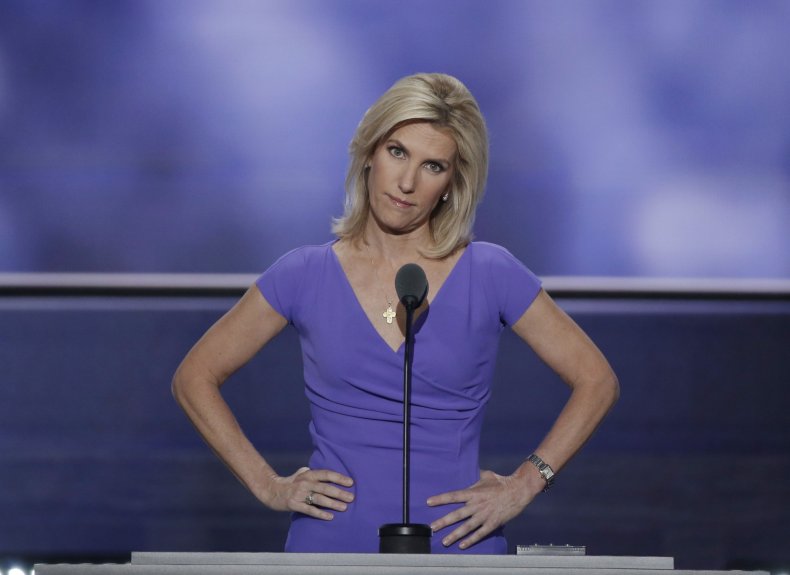 In April, Attorney General Jeff Sessions announced the Trump administration's new policy regarding illegal immigrants who cross the southern border into the U.S., which was met with protest from both Democrats and Republicans. Since it was announced, dozens of lawmakers and other public figures have called on the president to abolish the policy.
However, Trump has refused to do so and instead, has repeatedly blamed Democrats for its existence, despite being it being his administration that introduced the policy. Other White House employees have called it a necessary measure.
"It is the Democrats fault for being weak and ineffective with Boarder Security and Crime. Tell them to start thinking about the people devastated by Crime coming from illegal immigration. Change the laws!" the president tweeted on Monday.
This story was updated to include additional comment from Ingraham.