Fox News host Laura Ingraham questioned on-air whether Donald Trump should give a speech on the one-year anniversary of the U.S. Capitol riot. The next day, he canceled the event.
Ingraham raised doubts on Trump's plan to hold a news conference at his Mar-a-Lago resort in Florida on January 6 during her show The Ingraham Angle on Monday.
"Given all the emotion and the lies about what happened and what did happen criminally—some things were horrific that happened and shouldn't have happened that day—is it smart for President Trump to do a rally on that particular day, versus next week or the week before?" Ingraham asked representatives Jim Jordan and Jim Banks.
Trump announced in December that he was going to speak on January 6 about the 2020 election, the House committee investigating the insurrection and "Republicans in Name Only" who have criticized his false claims about the presidential race.
"Until then, remember, the insurrection took place on November 3rd, it was the completely unarmed protest of the rigged election that took place on January 6th," Trump said in a statement at the time.
But on Tuesday, the former president backed out of the event and said he'll mention what he planned to discuss at his next rally.
"In light of the total bias and dishonesty of the January 6th Unselect Committee of Democrats, two failed Republicans, and the Fake News Media, I am canceling the January 6th Press Conference at Mar-a-Lago on Thursday, and instead will discuss many of those important topics at my rally on Saturday, January 15th, in Arizona," Trump said in a statement. "It will be a big crowd!"
Trump's cancellation came amid criticism from his fellow Republicans.
Axios reported that Senator Lindsey Graham urged Trump to cancel the event while they golfed together in West Palm Beach, Florida, over the weekend. Graham said he told Trump that "there could be peril in doing a news conference" and it was best to focus on future election reform instead.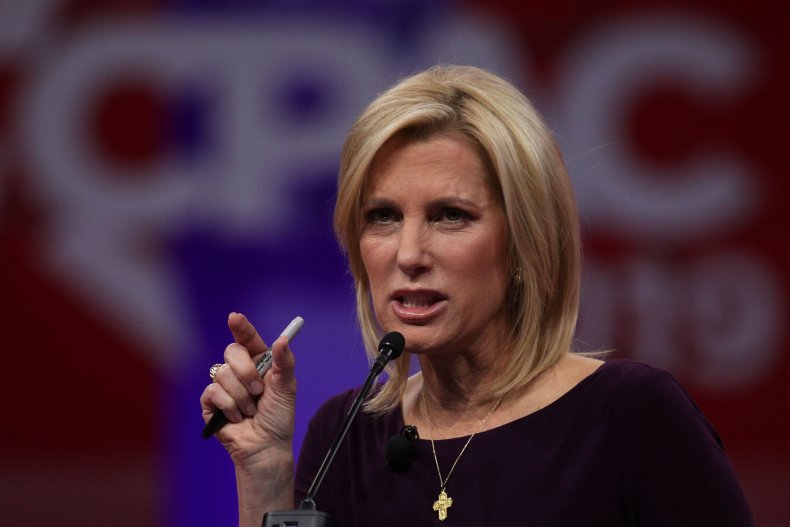 Meanwhile, President Joe Biden and Vice President Kamala Harris are both expected to deliver remarks Thursday at the U.S. Capitol. The White House on Tuesday previewed Biden's speech, stating he'll highlight the "historical significance" of what happened that day and "commemorate" law enforcement officers who were present that day.
"The president is going to speak to the truth of what happened, not the lies that some have spread since, and the peril that is posed to the rule of law and our system of democratic governance," press secretary Jen Psaki told reporters.
Congressional Democrats will also hold several events focused on prayer, historical context and testimonies from lawmakers on their experiences that day.
"These events are intended as an observance of reflection, remembrance and recommitment, in a spirit of unity, patriotism and prayerfulness," House Speaker Nancy Pelosi wrote in a letter to her colleagues.
Newsweek reached out to Trump's Save America PAC for additional comment on his cancellation of the January 6 press conference but didn't receive a response before publication.