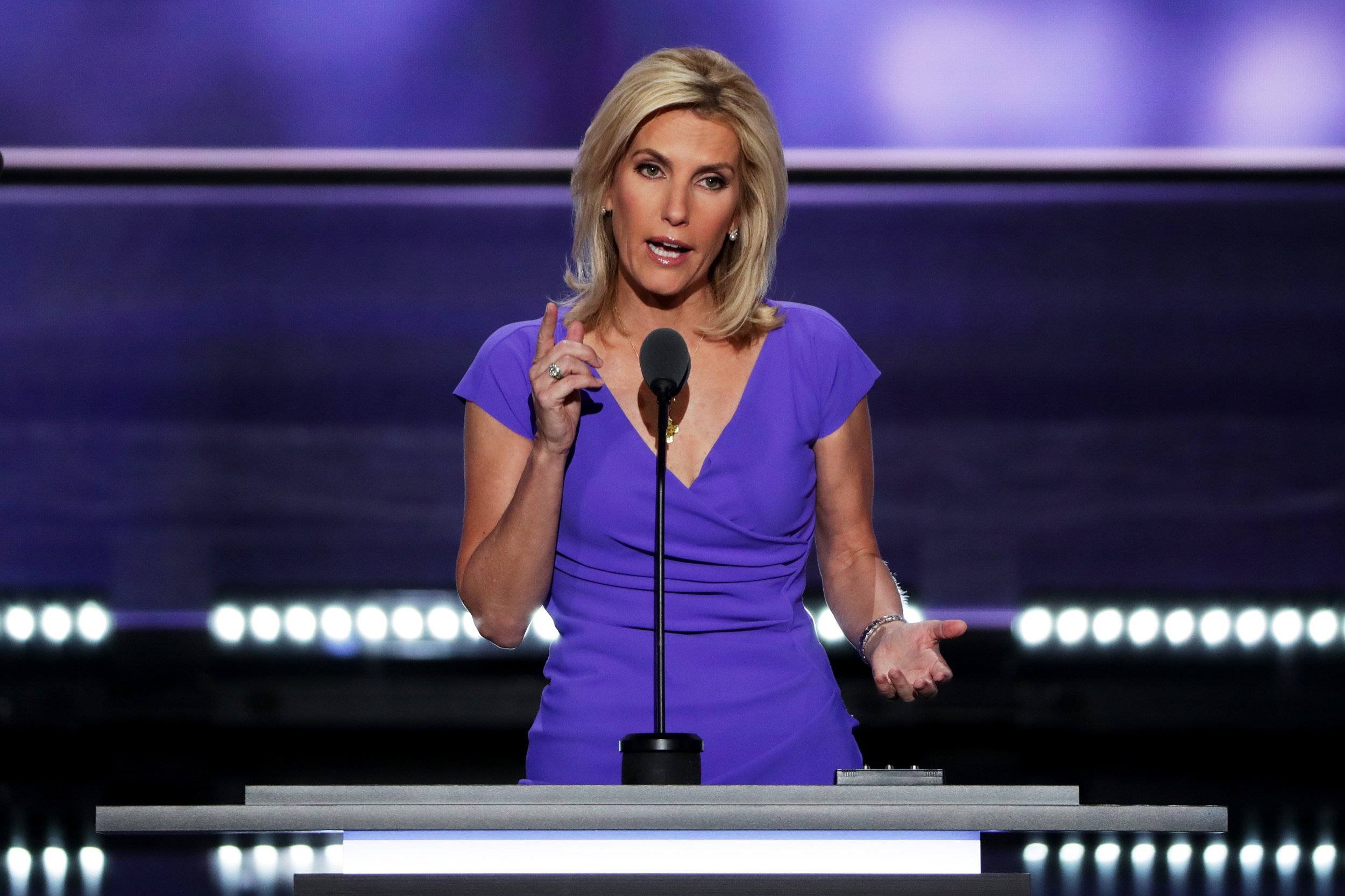 Updated| Parkland shooting survivor David Hogg called for advertisers to boycott Laura Ingraham's shows on Thursday, resulting in a number of high-profile companies like Nestle, pet food maker Nutrish,TripAdvisor, Expedia, Joseph A. Bank and e-commerce company Wayfair to abandon the Fox News host.
Ingraham teased the Florida high school senior on Twitter Wednesday for not getting into certain colleges he had applied to. "David Hogg Rejected By Four Colleges To Which He Applied and whines about it. (Dinged by UCLA with a 4.1 GPA...totally predictable given acceptance rates.)" she wrote, linking to a Daily Wire story about Hogg's rejection from four University of California school system campuses. Ingraham's tweet received 37,000 comments and 4,800 retweets, a ratio that usually indicates controversy.
Hogg, a Marjory Stoneman Douglas High School student who has helped lead a nation-wide gun reform movement, fired back at the 54-year old broadcaster, who has three young children. "Soooo @IngrahamAngle what are your biggest advertisers ... Asking for a friend. #BoycottIngramAdverts," he tweeted to his 615,000 followers before posting a list of the top 12 companies who advertise on her program. At least six companies have now pulled out of Ingraham's show.
Nutrish, a pet food company owned by celebrity food personality Rachael Ray, was the first to distance itself from "The Ingraham Angle," tweeting to Hogg that "We are in the process of removing our ads from Laura Ingraham's program," early Thursday morning.
Wayfair spokeswoman Susan Frechette told Newsweek that "As a company, we support open dialogue and debate on issues. However, the decision of an adult to personally criticize a high school student who has lost his classmates in an unspeakable tragedy is not consistent with our values. We do not plan to continue advertising on this particular program."
As advertisers pulled out, Ingraham tweeted an apology. "Any student should be proud of a 4.2 GPA —incl. @DavidHogg111. On reflection, in the spirit of Holy Week, I apologize for any upset or hurt my tweet caused him or any of the brave victims of Parkland," she wrote, but hedged her atonement by pointing out that her program was the first to feature Hogg after the shooting and that she "even noted how 'poised' he was given the tragedy."
Hogg did not accept the anchor's apology and said he would continue to call for advertisers to pull out until "you denounce the way your network has treated my friends and I in this fight. It's time to love thy neighbor, not mudsling at children."
Hogg and his classmates have been criticized by members of the conservative media for their activism against groups like the National Rifle Association. After surviving a February 14th school shooting that killed 17 students, the group helped organize the March For Our Lives protests, which drew at least 200,000 protesters in Washington, D.C., and inspired 800 other marches last weekend across the country.
Updated to include additional advertisers.