Russian Bots Defend Fox News Pundit Laura Ingraham as Advertisers Leave Following David Hogg Tweet
About a dozen companies have pulled their advertising from Laura Ingraham's Fox News show, but hundreds of Russian bots have come to her aid.
The hashtag #IStandWithLaura was the top trending hashtag for Twitter accounts linked to Russian influence campaigns, according to Hamilton 68, Business Insider reported. Hamilton 68 is a dashboard hosted by Alliance for Securing Democracy, a bipartisan transatlantic national security group that monitors 600 Twitter accounts linked to Russian influence operations.
The site recorded a 2,800 percent increase in the hashtag's use on Friday and Saturday. On Friday, Ingraham announced on her show The Ingraham Angle that she'll be taking a week off from the program for a preplanned spring vacation with her children.
That announcement came amid backlash over a tweet Ingraham posted that mocked David Hogg, a survivor of the Marjory Stoneman Douglas High School mass shooting in February, for not getting accepted to some of the colleges he applied to.
Related: Russian bots might be behind controversial #ReleaseTheMemo campaign, Democrats say
"David Hogg Rejected By Four Colleges To Which He Applied and whines about it. (Dinged by UCLA with a 4.1 GPA...totally predictable given acceptance rates.)," she tweeted.
Hogg, who has emerged as one of the most prominent gun safety activists in the wake of the Parkland, Florida, tragedy, promptly called for advertisers to boycott Ingraham's show.
"Soooo @IngrahamAngle what are your biggest advertisers ... Asking for a friend. #BoycottIngramAdverts," he tweeted. Hogg later tweeted a list of her advertisers, several of whom have yanked their ads from her show.
On Thursday, a day after Ingraham's tweet, she issued an apology via Twitter. "On reflection, in the spirit of Holy Week, I apologize for any upset or hurt my tweet caused him or any of the brave victims of Parkland," she said.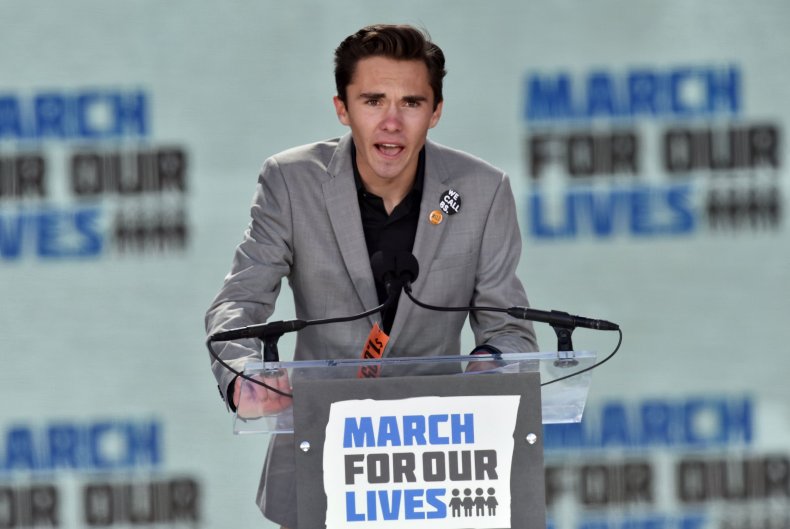 Despite the mea culpa, her show continued to hemorrhage advertising money. The pet-food company Nutrish announced it would pull its ads on Thursday, followed by Hulu, TripAdvisor, WayFair, Stitch Fix and others.
As Hogg's prominence has grown, so has the criticism from conservatives. According to the website Botcheck.me, which purportedly tracks 1,500 "political propaganda bots," Hogg, Ingraham and Fox News's Twitter handles were among the most popular accounts that Russian-linked accounts tweeted at on Saturday, Business Insider reported. "David Hogg" and "Laura Ingraham" were the top two-word phrases on the monitored accounts over the past 24 hours as of Monday.