Laura Ingraham Defends Men After Brett Kavanaugh Sexual Assault Allegations: 'This Could Happen to Any of You'
Conservative pundit and host Laura Ingraham on Monday offered a defense of men who face accusations of sexual assault from women and attacked Judge Brett Kavanaugh's accuser over her motives for now claiming Kavanaugh assaulted her at a high school party in the early 1980s.
Ingraham called on her radio listeners to consider if a male member of their family was accused by a woman, and how the men cannot offer any defense lest they, or others, be derided for "attacking the victim."
She was speaking about college professor Christine Blasey Ford's claims against Kavanaugh. Ford became the subject of controversy after Senator Diane Feinstein of California handed over Ford's letter about Kavanaugh's alleged attack to the FBI, setting off a firestorm that had Republicans and the White House scrambling to save Kavanaugh's nomination for the Supreme Court.
"This could happen to any of you. Let's focus on men for a moment—any of your sons, any of your brothers, any of your uncles," Ingraham said on her radio show, according to Media Matters. "And they can't do a darn thing about it. Because guess what? If you start attacking this woman's credibility, you're attacking the victim. Thirty-plus years later. If you start questioning her political motivations, you're attacking a victim. If you start criticizing the liberal groups she's given to over the years, donated to, you're criticizing a victim. There's no win. Where do you go?"
Ingraham also questioned the timing of Ford's accusation as a vote to potentially confirm Kavanaugh appeared almost imminent before she came forward. Ingraham questioned why Ford did not make her claim public earlier in Kavanaugh's career, possibly putting other women in harm's way until the federal judge was on the precipice of the nation's highest court.
"She has repressed her memory supposedly until 2012 but was OK with leaving him with three law clerks, interns, all the other women who work at the court, the second highest court of the land. That was OK. That was all right. But it was when he was up for the Supreme Court that suddenly the stakes got higher. "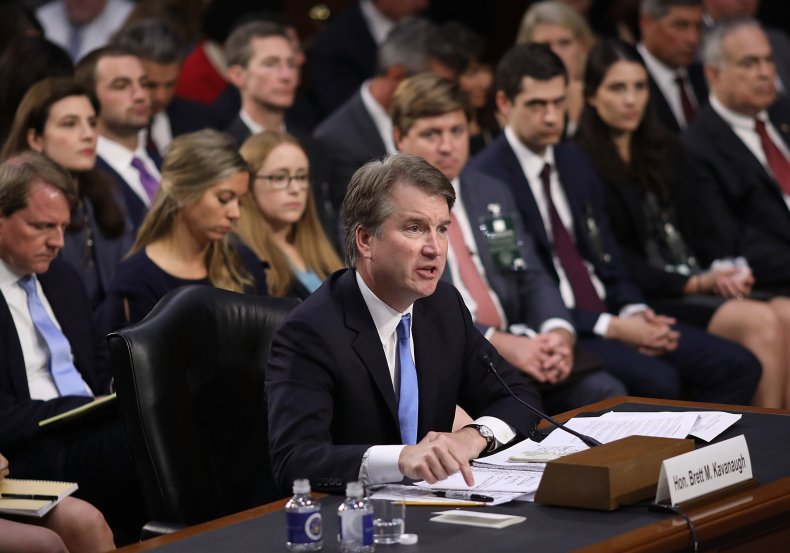 Ford spoke publicly to The Washington Post for a story published Sunday, after her name and the nature of her accusations against Kavanaugh slowly trickled out in the media. She told The Post that Kavanaugh, then a senior in high school, had held her down and groped her over her clothes while a friend of his watched. Ford said she attempted to scream and Kavanaugh covered her mouth.
Kavanaugh has since denied Ford's claim, going so far as to say he was not even at the party in question. His drinking as a young man has also faced increased scrutiny, but Kavanaugh had said he was willing to testify to rebut Ford's claims. A lawyer for Ford said her client was also willing to testify.
Sixty-five women defended Kavanaugh in a signed letter after the allegations came out, saying he "has always treated women with decency and respect. That was true when he was in high school, and it has remained true to this day."