Laura Ingraham Turns on Donald Trump: 'Ridiculous Mistake' to Criticize Theresa May in 'Sun' Interview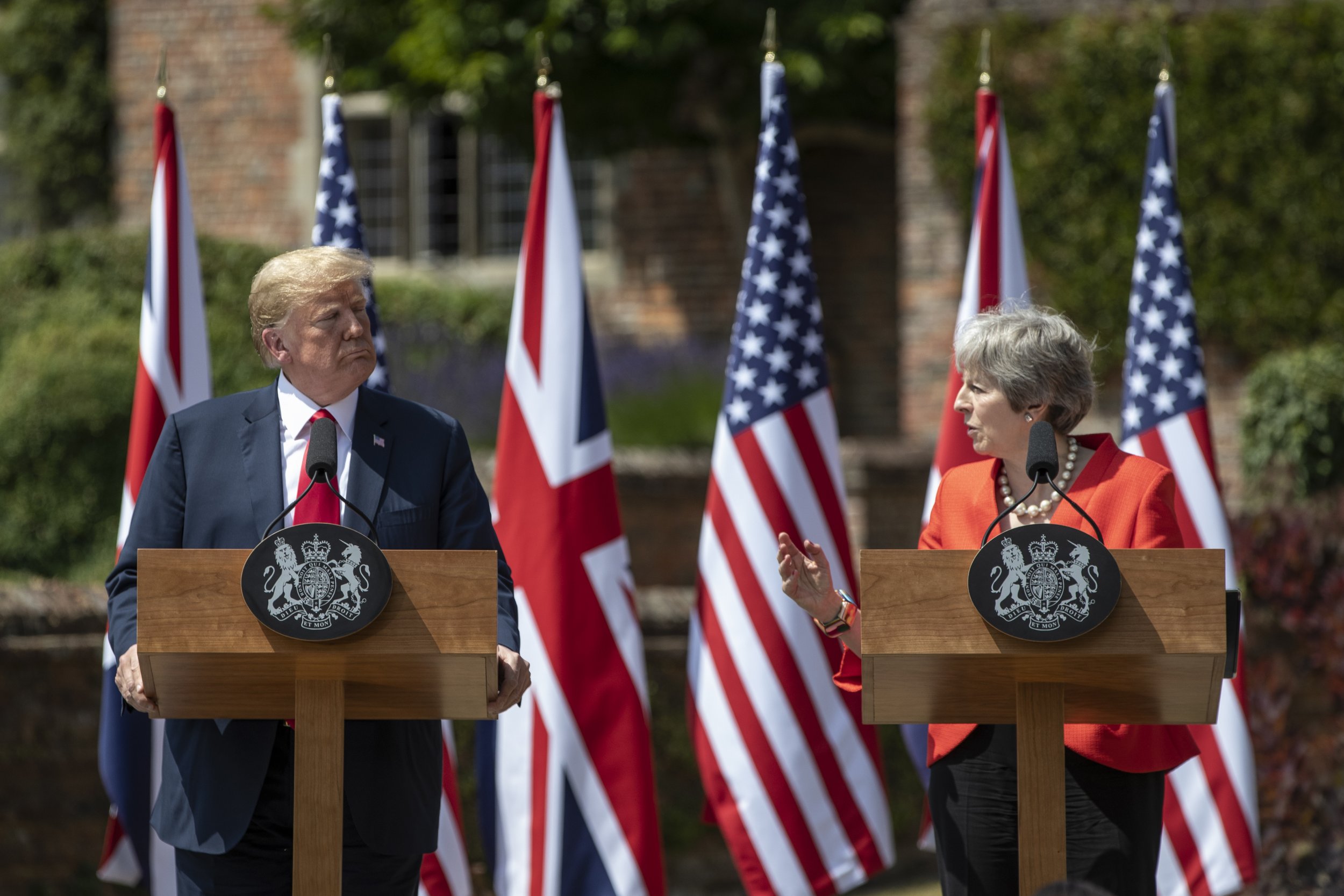 Fox News host and ardent defender of Donald Trump, Laura Ingraham, offered rare criticism of the president Friday night, slamming a controversial interview he gave to a British tabloid during his visit to the United Kingdom.
In an interview with The Sun, which was published as the president was at dinner with Theresa May outside London, Trump criticized the British Prime Minister's plan for a "soft" Brexit and praised Boris Johnson, just days after he resigned as foreign secretary over the deal to exit the European Union.
"If someone comes to our country, a foreign leader, and criticizes our president or our policies, we don't much like that in the United States and I don't think Donald Trump likes that," Ingraham said on her show, The Ingraham Angle. "When we had previous Mexican presidents doing that about our immigration, I know I hit him hard on the radio. It just doesn't feel right. Going giving that interview to The Sun, it was a ridiculous mistake."
The morning after the interview hit the internet and the newsstands, Trump stood alongside May at press conference. It was there that he did an about-face on his comments that her proposed Brexit deal could "kill" any future trade deal with the United States.
"I don't know what they're going to do, but whatever you do is O.K. with me, that's their decision," Trump said.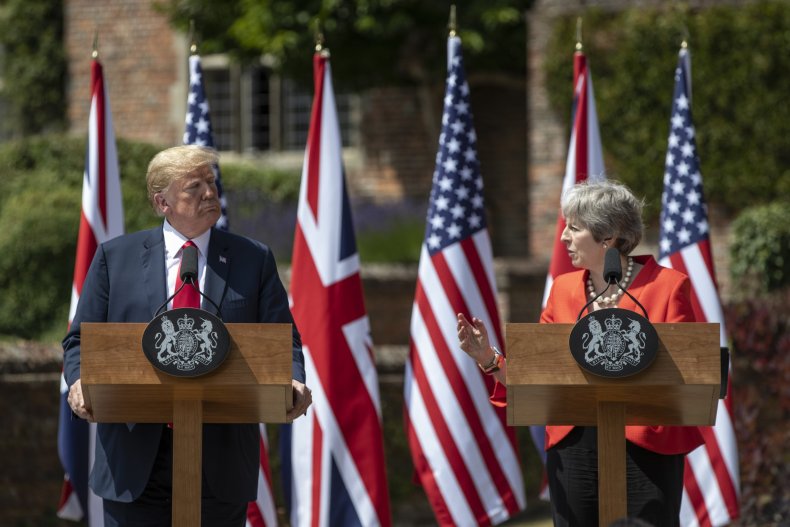 In a familiar line of attack, Trump even called his own interview "fake news," falsely claiming that it had omitted his praise of the British leader.
"I didn't criticize the PM," he said. "I have a lot of respect for the PM. And unfortunately there was a story that was done, which was generally fine, but it didn't put in what I said about the PM."
He added that the relationship between the two countries was now at the "highest level of special" and that May was doing a "fantastic job."
And after offering her rebuke of the president, Ingraham, during a segment with Trump supporter and former Republican presidential candidate Newt Gingrich, praised Trump for making a rare backtrack.
"But he clarified and apologized," she said, later adding the defense that "he still is relatively new to this, a year and a half into this and still lots of successes."
After his, at times uncomfortable, press conference with May, Trump and First Lady Melania Trump headed to Windsor Castle to have tea with Queen Elizabeth II before flying onto Scotland.