Laura Ingraham: Media Wrong For Lauding Stormy Daniels and Attacking 'Woman of Substance' Melania Trump
Laura Ingraham has accused the news media of giving positive coverage to adult entertainer Stephanie Clifford (aka Stormy Daniels), who claims she had an affair with President Donald Trump, while giving negative coverage to First Lady Melania Trump and appointee for CIA Director Gina Haspel.
Haspel has faced scrutiny in recent days over her involvement in so-called "black sites," or secret CIA-run camps in which torture was used against those detained as part of President George W. Bush's "war on terror."
On Monday, news organizations reported criticism of Melania Trump's anti-cyberbullying "Be Best" initiative, with the president himself having frequently used Twitter to abuse and threaten opponents.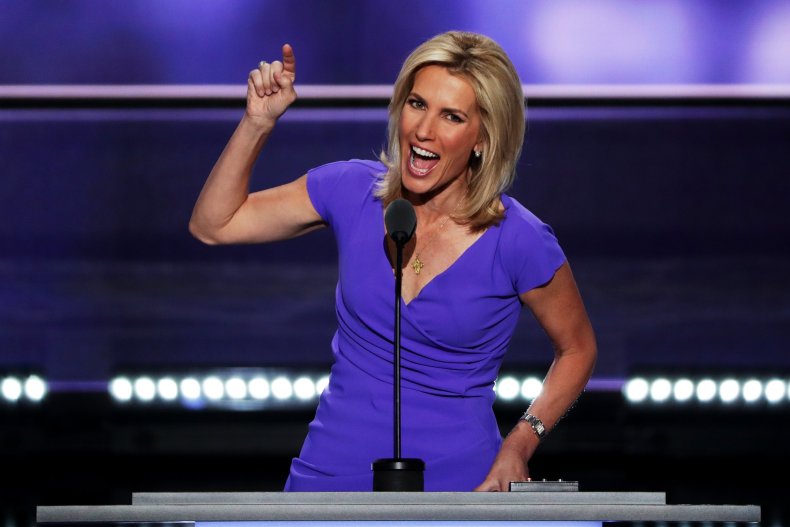 Daniels is embroiled in several lawsuits with President Trump after being paid hush money by Trump's attorney, Michael Cohen, to stay silent about an alleged affair she had with Trump in 2011.
Ingraham pointed out what she called a case of "three women and one double standard. It's amazing to watch the media disparage and attack women of real substance while they laud a woman who spends most of her time hanging off a pole half or completely naked."
Ingraham herself faced criticism and an advertising boycott of her Fox News show The Ingraham Angle, after mocking Parkland shooting survivor and gun legislation campaigner David Hogg on Twitter.