Laura Ingraham, Mike Huckabee Say Maxine Waters And Democrats 'Want People Killed'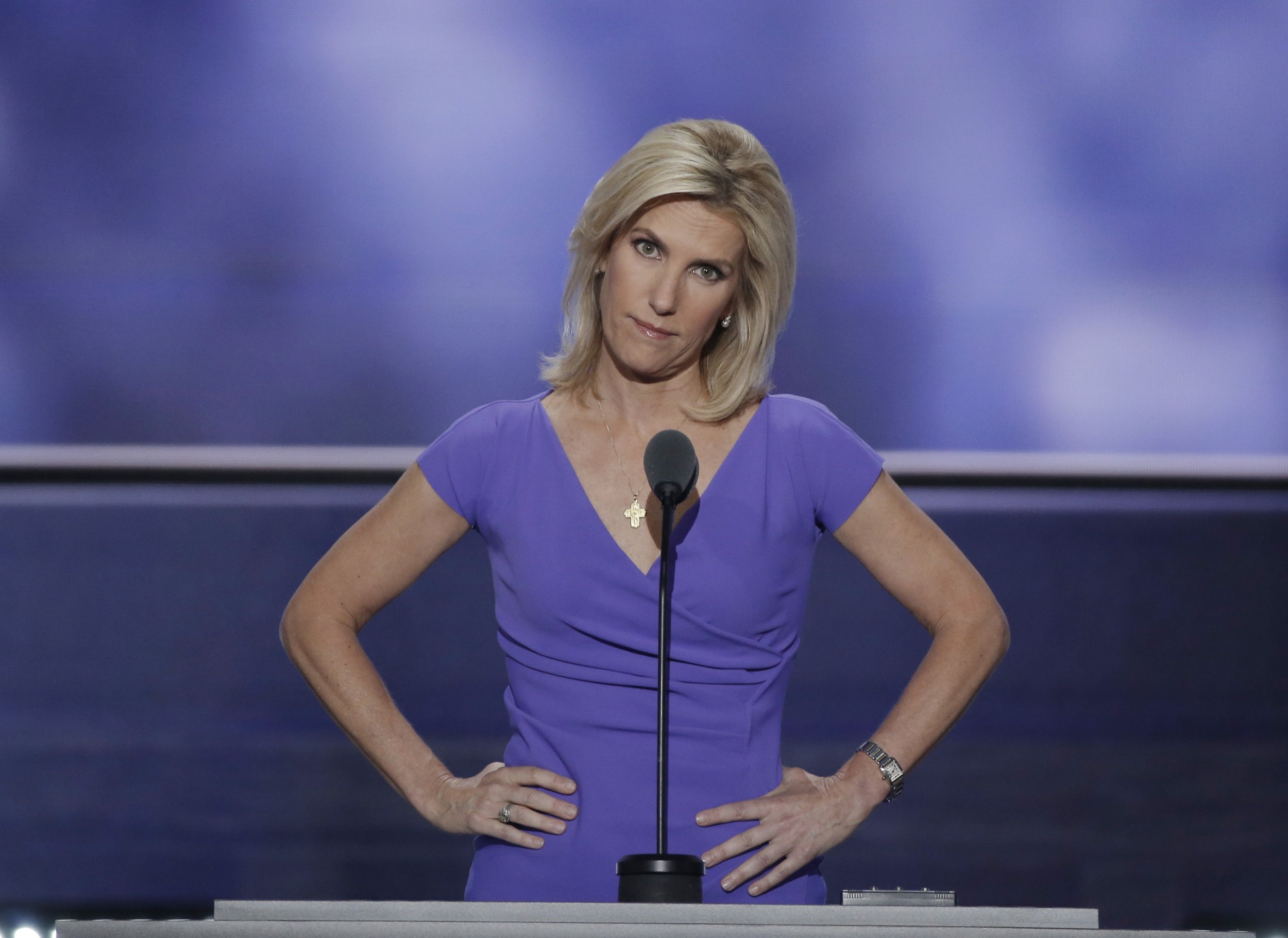 Conservative radio host Laura Ingraham said California Congresswoman Maxine Waters and all other Democrats "want people killed" and should be charged with inciting violence against Trump supporters.
Speaking Monday with former Arkansas Governor Mike Huckabee on The Laura Ingraham Show podcast, the two railed against his daughter's ejection from the Red Hen restaurant in Lexington, Virginia, this past weekend. Huckabee said his daughter, White House Press Secretary Sarah Huckabee Sanders, left the restaurant quietly with her husband, but claimed the restaurant owner followed her family across the street to lead a protest. Both Huckabee and Ingraham said Waters' calls to publicly shame Trump cabinet members puts "blood on her hands."
Ingraham referenced an MSNBC appearance and an impassioned rally speech in Los Angeles over the weekend in which Waters said Trump administration immigration policy defenders should expect to be harassed and shunned at restaurants, department stores and even at their homes. Waters' comments have seen widespread backlash after several Trump cabinet members including Senior Aide Stephen Miller, DHS Secretary Kirstjen Nielsen and Huckabee Sanders were chastised in public places.
"Waters is inciting violence, that woman should be brought up on charges of incitement of violence," Ingraham said on her Monday podcast. "These people actually want people killed. Maxine Waters wants there to be blood on the streets, that woman is a complete outrage and if anyone gets hurt it's on her hands, the blood is on her hands."
Ingraham went on to say that the California Democrat should be "censured by the U.S. Congress one year after Steve Scalise was shot by a Bernie Sanders volunteer...her type of rhetoric is ramping up across the country." Huckabee concurred with Ingraham, saying Waters' call for public confrontations is "irresponsible, [it's] inciting rioting and violence against public officials."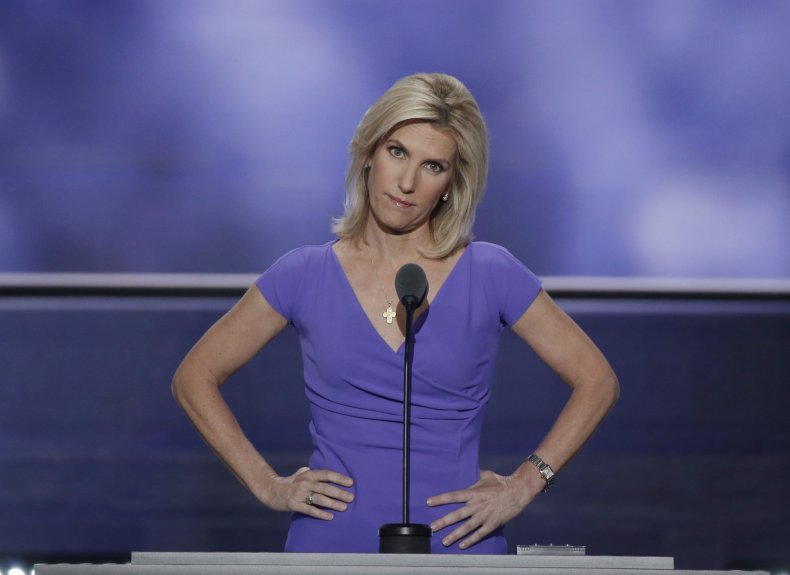 The duo also blasted actor Peter Fonda, with Huckabee saying he "ought to be in jail" over tweets he made saying Trump's son should be ripped from Melania's arms like the migrant children at the border. Huckabee told Fox Business' Stuart Varney he should be "thrown into a cage with pedophiles." Huckabee added that there are "two sets of laws in this country" which allow left-wing minded people to say "irrational, hateful" things while "conservatives can't even go to a restaurant and have a dinner with their families without being asked to leave."
Huckabee relayed the part of the Red Hen Friday night saga in which he said owner Stephanie Wilkinson followed Huckabee Sanders' extended family across the street as they tried a second time to eat a meal together. Huckabee said his daughter and son-in-law had already left for the night.
"Once Sarah and her family left, Sarah and her husband just went home, they'd sort of had enough. But the rest of her family went across the street, the owner of the Red Hen, nobody's told this, then followed them across the street and called people and organized a protest yelling and screaming at them from outside the other restaurant to create a scene," said Huckabee.
"Most of their in-laws are very liberal and anti-Trump but they said 'You guys are embarrassing me and not helping the cause'," continued Huckabee, detailing how he believes moderate liberals are being turned off by the Democratic party. "This is what the left has been reduced to and it is dangerous."
Huckabee said co-owner Wilkinson should have had a "teachable moment" and quietly and privately engaged his daughter on her qualms with the president's policies. But instead, he said, she proved she was an intolerant and poor businesswoman.
"I don't understand rejecting the biz of ppl you disagree with. I want as much biz as I can get from libs--the $$ they spend w/ me in my various businesses lets me give more to my church, pro-life candidates, and causes that leftists hate. Empty your wallet and THANKS!" Huckabee tweeted Monday, echoing what he'd said on Ingraham's show.
Huckabee said he's been to Auschwitz three times and he is offended by comments from people like Donny Deutsch and Joe Scarborough that compare Trump to Nazis.
Ingraham once again agreed with her conservative comrade, laying into Democrats and saying, "These people are not interested in debate, that's the old idea of liberalism they want intimidation and demonization." She said Huckabee's civil rights were violated and she urged the White House press secretary to pursue legal action against the Red Hen restaurant.
"Maxine Waters should be censured and ultimately removed from office," she said. "Someone's going to get hurt."