Laura Ingraham Mocks Vindman for Insisting He Be Called Lieutenant, Says He Was 'Blinded by the Spotlight'
Fox News' Laura Ingraham this week mocked Army Lieutenant Colonel Alexander Vindman for correcting Republican congressman Devin Nunes during the impeachment inquiry over his official rank and title.
"Inspiring immigrant narrative, no doubt, but wholly irrelevant to the issue at hand. But that's the way the Democrats like it. Now this morning, there was one moment in in particular that the Democrats thought was great for them," Ingraham said during Tuesday's The Ingraham Angle, before then playing a clip from the public impeachment hearing.
In the video, Nunes said to Vindman: "Mr. Vindman, you testified in your deposition that you did not know the whistleblower."
"Ranking member, Lieutenant Colonel Vindman, please," Vindman replied.
After the clip ended, Ingraham laughed, before remarking that Vindman's response reminded her of another star in the "liberal constellation of yesteryear."
Ingraham then played a 2009 clip of then-Senator Barbara Boxer asking Major General Michael Walsh of the Army Corps of Engineers to call her "senator" instead of "ma'am." "Do me a favor, can you say 'senator' instead of 'ma'am'?" Boxer said. "It's just a thing. I worked so hard to get that title, so I'd appreciate it. Thank you."
"It never gets old," Ingraham said, while still chuckling. "But I think Vindman is just so blinded by the spotlight, he's not really used to it, he didn't really see how his rank concern came off to the rest of America."
The hashtag #NunesIsAnIdiot started trending on Twitter after Vindman asked Nunes to refer to him by his military title. Later on Ingraham's Tuesday show, former deputy attorney general John Yoo suggested that Vindman could be guilty of "espionage" and might be a double agent.
Vindman is the first White House official to cooperate with Congress's impeachment inquiry. The Purple Heart recipient and Ukraine expert serves on the National Security Council. He is also a Ukrainian refugee.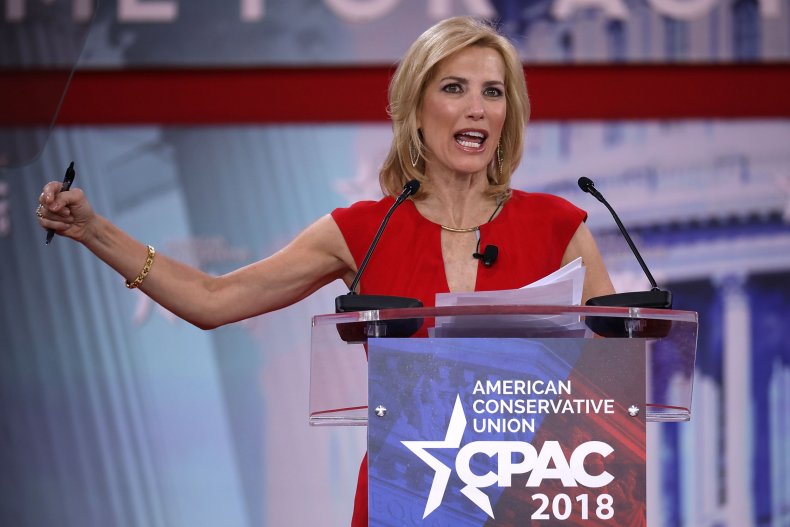 Mocking people Ingraham doesn't agree with or understand has been the host's modus operandi for the tenure of her show. She mocked the late Nipsey Hussle, climate activist Greta Thunberg, Chrissy Teigen, most of the impeachment witnesses who have been called to testify and Parkland massacre survivor, David Hogg.
Mocking Hogg led to advertisers dropping Ingraham's show and her reluctant apology. Eight of the companies were TripAdvisor, Wayfair, Hulu, Nutrish, Johnson & Johnson, Nestle, Atlantis Paradise Island and Stitch Fix. Expedia said it had pulled its advertising but declined to say when.
A second boycott and loss of advertisers occurred when Ingraham described detention centers at the US-Mexico border used to hold immigrant children separated from their parents as being like "summer camps."