Backlash Against Mitt Romney Grows As Fox News Host Laura Ingraham Says She Might Run Against Him in Next Primaries
Laura Ingraham has called on Mitt Romney to resign, and suggested she may even run against him in 2024. The Fox News host has attacked the Utah senator's decision to be the only Republican to vote against President Donald Trump in his impeachment trial.
Romney defied his party and was the sole GOP senator voting to convict Trump, saying that as a juror, he swore an oath "before God, to exercise impartial justice," when deciding whether he thought Trump had pressured Ukraine to investigate his political rivals in return for military aid.
"My vote will likely be in the minority in the Senate. But irrespective of these things, with my vote, I will tell my children and their children that I did my duty to the best of my ability, believing that my country expected it of me," Romney said.
However, Ingraham was among many conservative commentators who took aim at Romney, saying on her show Wednesday night: "Mitt, you made your stand, now you should resign."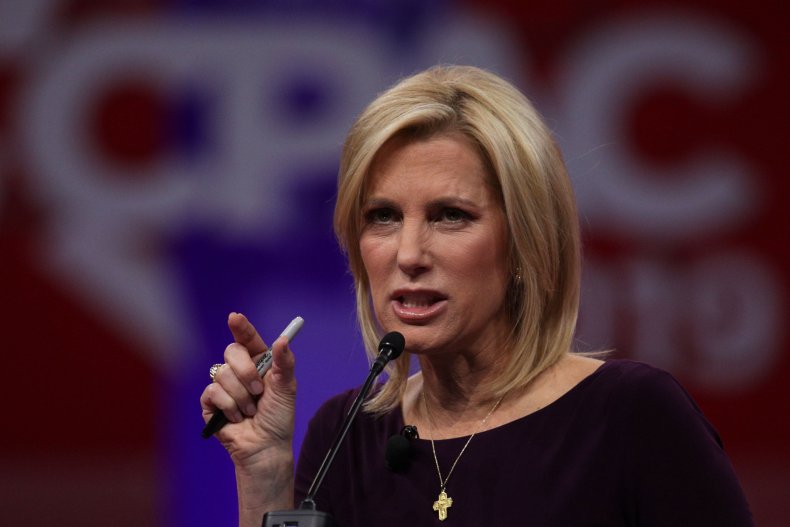 "You committed a fraud on the people of Utah on the Republican Party, on the Constitution, and have thoroughly embarrassed yourself."
She went on to question his motives for entering politics, calling him "the ultimate selfish, preening, self-centered politician."
"I hope he enjoys his brief moment in the sun while he is lauded by the very people who spent the last 20 years attacking him because in a few weeks, the phone will stop ringing. He will be lucky to get booked on Chris Cuomo's show," referring to the CNN host.
"We won't ever forget. Utah should never forget, and if I have to move there to run against him in four-and-a-half years, I will," referring to a possible run in the 2024 Republican primaries.
"I do like that Park City skiing and the summer hiking," The Laura Ingraham Angle host added.
Other hosts from her network also piled in on Romney, with anchor Lou Dobbs saying that he will be "associated with Judas, Brutus [and] Benedict Arnold forever."
Tucker Carlson said Romney "shall go unnamed" on his show, "on the grounds that silly moral preening should not be rewarded with the publicity it is designed to garner."
Meanwhile, Sean Hannity said that Romney is now "a diminished figure. Clearly, losing a presidential election ruins people."
However, news outlets that backed Trump's impeachment heaped praise on the Republican for making his stand. The Late Show host Stephen Colbert was fulsome in his praise, describing Romney's speech as "inspiring"
"Please join me in thanking Mitt Romney for being honest, for not lying to us or himself, for serving the Constitution rather than that monstrous child in the White House," the NBC host said.
Romney also had the backing of his local newspaper, The Salt Lake Tribune, which said in an op-ed: "All Utahns, all Americans, regardless of politics, ideology or religion should be duly impressed with Romney's decision to follow his heart and his conscience—and his God—in doing the right thing when doing the right thing was difficult."
Newsweek has contacted Romney's office for comment.