Laura Loomer, Who Complained About Being 'Silenced in America' Brushes Off Killing of Jamal Khashoggi: 'I Don't Really Care '
Right-wing provocateur Laura Loomer said she did not care about the death of Washington Post columnist Jamal Khashoggi, whose killing sparked international outrage and created discord in Washington.
Khashoggi, a Saudi Arabian citizen and U.S. resident, was killed inside the Saudi consulate in Istanbul in October. The 59-year-old journalist had written columns voicing dissent against the Saudi Arabian government and the policies of Crown Prince Mohammed bin Salman.
"I don't really care about the fact that Khashoggi was murdered," Loomer said, while speaking on YouTube show Crowdsource the Truth earlier this week, Right Wing Watch reported. "You're going to live by the sword, you're going to die by the sword."
"Jamal Khashoggi was a Muslim Brotherhood operative," she added, "and so I don't really feel sympathy for him. I mean, these jihadis are a dime in a dozen and they may have differences in terms of which sect they promote, or they may have differences in which terrorist organizations they advocate for or belong for, but at the end of the day, their ideology is the same and so I don't really view the death of Jamal Khashoggi as a loss."
She continued "I think that Jamal Khashoggi was an enemy of the state, and I don't really think that it's appropriate for American media institutions to be, you know, trying to generate sympathy. He's not a hero."
Loomer was banned from Twitter last year after posting tweets critical of Minnesota Representative Ilhan Omar. She later posted a YouTube video saying she had been "silenced in America" and chained herself to Twitter headquarters in New York in protest.
The comments from Loomer, who was banned from ride-share services Uber and Lyft in 2017 after voicing Islamophobic statements, align with statements that surfaced shortly after Khashoggi's death.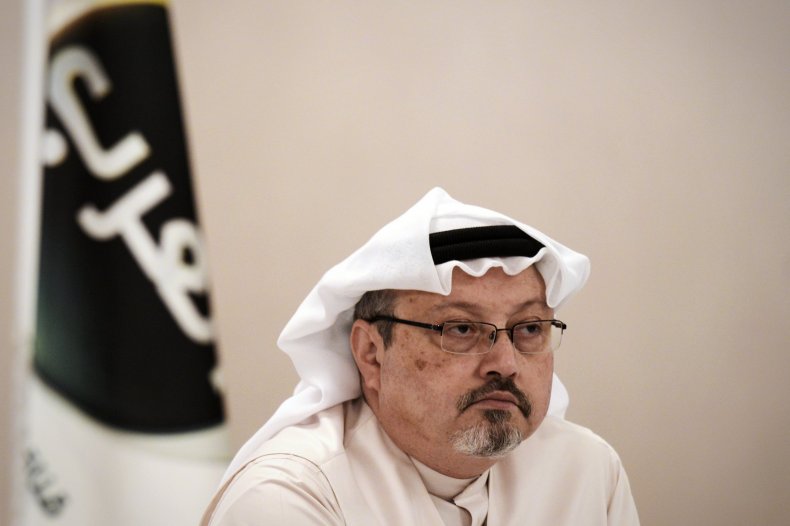 In the wake of his death, supporters of Saudi Arabia and those who sought to dismiss Khashoggi's death noted his ties to the Muslim Brotherhood. Addressing the links, Senior Fellow at the Brookings Institute Tamara Cofman Wittes wrote "whatever sympathies and associations he may have had, they do not change the apparent fact that Jamal Khashoggi was kidnapped, murdered, and dismembered to silence his freedom of expression."
The U.S. intelligence community said it believed that Saudi Arabia's crown prince had ordered the killing of Khashoggi. President Donald Trump drew rebukes from members of Congress when he supported claims from Mohammed bin Salman, who denied involvement in the killing, over U.S. intelligence officials.
On Wednesday, the Committee to Protect Journalists announced it was starting a project titled "The Last Column" to recognize journalists killed while reporting.
"We're currently living in one of the most dangerous times for journalists, with reporters being imprisoned in record numbers and murders on the rise. We can't allow violent forces to determine what we know about the world," CPJ advocacy director Courtney Radsch said.