Laura Trott and Jason Kenny: British Cyclists Admit Struggle for Motivation After 2016 Olympics Glory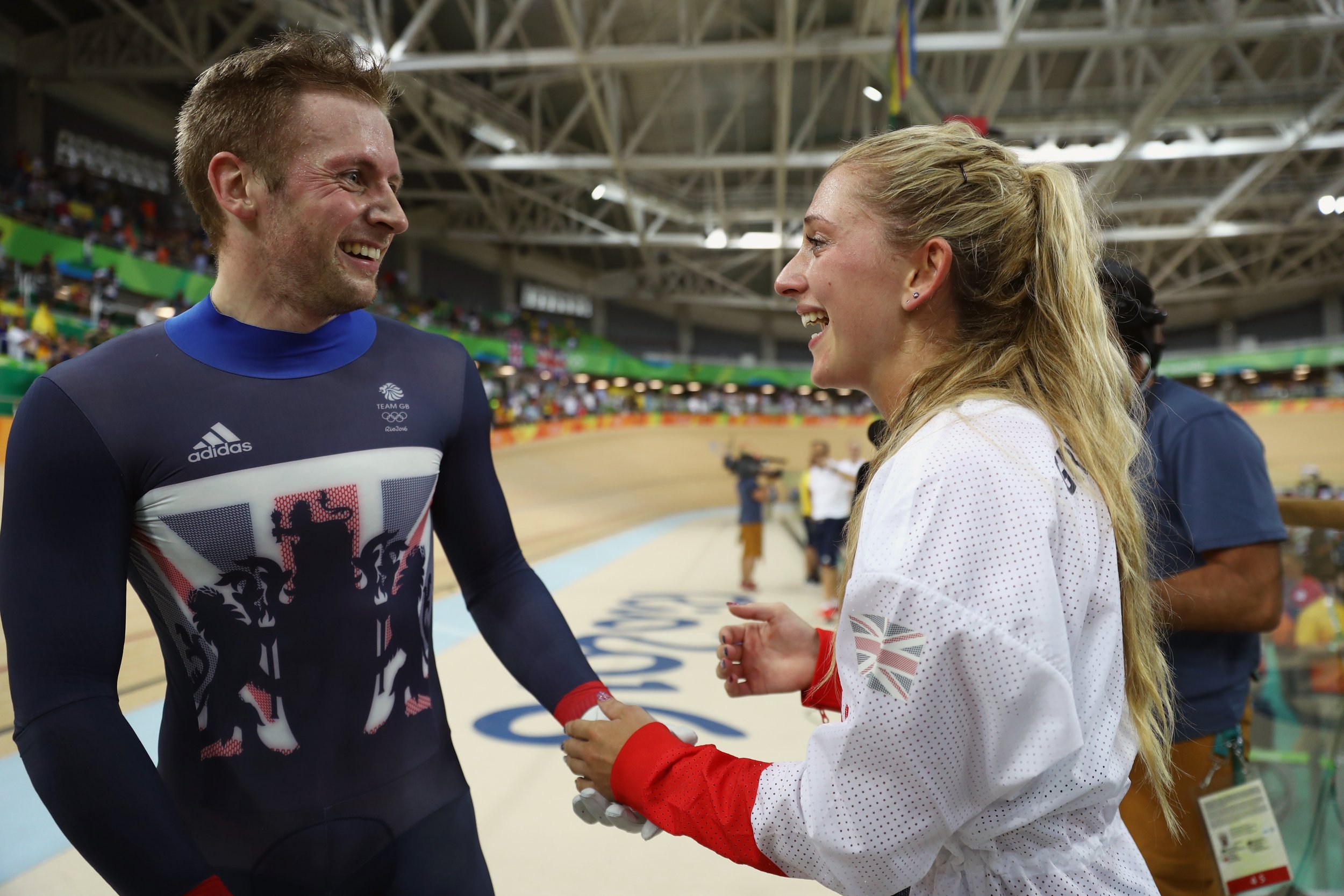 Laura Kenny shakes my hand when we meet for the first time.
This is a perfectly normal response, and in some ways pleasing to know that British Olympians conform to equally British standards of formality and courtesy. If you are a member of British Cycling, however, it is a gesture fraught with foreboding.
British Cyclists–the big 'C' denoting membership of the supremely successful group that has dominated the past three Olympic Games on the track–are supposed to try and avoid coughs and colds and the spread of diseases at all costs, such as by shaking the dirty hands of journalists.
It is a marginal part of the philosophy of 'marginal gains' espoused by Sir Dave Brailsford, formerly performance director of British Cycling and now principal of Team Sky, the professional road-cycling behemoth that has crunched a similarly detailed theory into four Tour de France victories in five years. Adding up the aggregates, the premise goes, leads to maximal performance gains in the events that matter: the Tour de France for Sky, and the Olympics for the track team.
If this kind of exaction has worked for anyone–and it has worked for many–then it may have had the greatest benefits for Kenny and her husband, Jason (they were married at the end of September; no press were invited).
Kenny, nee Trott, and Jason, ne Kenny, are two of Britain's most decorated Olympians. Trott is Britain's most successful female Olympian, with four gold medals. Kenny has six, which equals Chris Hoy's record of gold medals for a British Olympian, with three from Rio, Kenny's third Games.
With records to beat or extend, they must surely be straining on leashes to compete again. The cramped basement of a London bookstore seems a stifling environment for two finely tuned engines whose lives are spent thrillingly sweeping up and down the steep banking of a wooden cycling track.
To draw such a conclusion may be to misunderstand the twilight world of the track cyclist, and the goals of the British Olympic programme. The clue is in the name. Funding via the National Lottery is used to support athletes with the best chance of winning Olympic medals, and the Olympics come around every four years. The Kennys peaked in Rio, taking five golds back to their shared home in Cheshire. Is this the end with Rio or the start of the four-year road to Tokyo? Looking down a path whose twists and turns are yet to be constructed must be daunting.
"Coming off the Games, we're still sinking," Kenny says. "Still losing form. Coming off such a massive peak is the hardest part of it.
"I'm not even planning for the next one at the minute. Just thinking about laying foundations, so that if my mojo comes back–and hopefully it will–I'm in a good place to hopefully pick it up and put myself in a position to be competitive again. I feel like I'm a bit on the fence at the minute. A little less than six months out from the Worlds [World Championships, in Hong Kong in April], it's getting to the point now where we either pick it up and go for it or accept that it's going to be 18 months before my next World Championships."
Et tu, Laura? "I want to know I am fully committed to racing my bike again. I think people forget it's your life. Some people think you do four hours and then you have the day off. But it's a lifestyle. It's 24/7. We don't go out shopping. We literally go home and lie down. It's having the commitment to that, and whether we are totally ready to just go and get straight back into that lifestyle.
Notice the "we." The duo come in a handsome self-designed package. The relationship became public during London 2012, when they were photographed kissing at the beach volleyball on Horse Guards' Parade. Their new book, "The Inside Track," was a joint project. Sometimes when one is struggling for a response, the other will step in–usually the more voluble Trott for Kenny, who in real life is as he appears in the autobiography. Quiet, considered, less willing with his words than on a bike, wherein for distances of 200-plus meters he is faster than any man in the world. There may be parallels with that other great sporting-celebrity couple, the Beckhams, not only because Trott is from Cheshunt, the same town as Victoria hails from, and David warned them of the voraciousness of fame on that August afternoon in Whitehall in 2012.
The line that grows steadily outside the bookshop from 10 a.m. awaiting their signatures and a joint smile speaks of a renown previously enjoyed only by British footballers. There are handwritten fan letters awaiting them; their address is private, but Trott says mail still turns up at home. Trott and Kenny are wholesome, suggestive of good health, vitality, and an unquenchable and admirable determination to reach the top and then keep climbing higher.
In a world where narcissism can be petrol for a career in the public eye, and where footballers are splashed, sometimes bleary-eyed, across tabloid newspapers, their calmness in the shadow of staggering achievement impresses. In a year when millionaire and billionaire politicians managed to convince normal people of their normality, Trott and Kenny are genuinely normal, to me at least.
In time, perhaps we will come to see the summer of 2012 as British Cycling's high-water mark. Bradley Wiggins won the Tour de France, the first Briton to do so. Lizzie Armitstead won Team GB's first medal of the home games, a silver behind Marianne Vos of the Netherlands in the women's road race. Wiggins took gold in a staggering time-trial performance, splintering the challenge of German Tony Martin, nicknamed, onomatopoeically, the 'Panzerwagon.' In the Velodrome in east London, Sir Chris Hoy won the final golds of his career. Trott set a record in the women's team pursuit, Kenny in the men's sprint.
"It is basically the same system now as it was then," Kenny says. "It needs tweaking to keep it fresh and make sure we are always moving forward. The fundamentals are the same. It's just about ticking the boxes. All the little things. We said it after Beijing, London, Rio–there's no one thing.
"In the past few years, what British Cycling really did was start to question everything, and break it down, and to think about what we were doing."
The results have been the same–better, if anything, although Kenny and the track team endured a fallow period between London and Rio. On the road with Sky, Froome has won three Tours de France, including the last two in a row. Armitstead became road world champion in September 2015.
The cast of players, though, has changed, and in some cases been tarnished. Brailsford left British Cycling to the care of Shane Sutton, Wiggins' Australian mentor who accepted so little nonsense that he was found culpable by a British Cycling investigation of making derogatory comments towards Jessica Varnish, a former member of the track team. Armitstead flew into Rio amid turbulence caused by three missed drugs tests. The first of those was struck out by the Court of Arbitration for Sport, allowing her to compete at the Olympics, where she delivered traumatic interviews and finished fifth in the road race.
Then came the greatest jolt of all. An anonymous hacking group that called itself Fancy Bears began, in September, to publish athletes' medical data obtained by a phishing hack on the World Anti-Doping Agency (WADA), the body set up to police clean competition in sport. One tranche concerned Wiggins' use of kenacort, a powerful corticosteroid banned in competition without a Therapeutic Use Exemption (TUE)–which Wiggins held, for pollen allergies. He received a shot of this before three major races: the 2011 and 2012 Tours de France and the 2013 Giro d'Italia.
A Daily Mail investigation followed into a package of unknown contents delivered by Simon Cope, formerly an employee of British Cycling, to the Team Sky bus on the final afternoon of the 2011 Dauphine Libere in La Toussuire, France. Sky and Wiggins deny any wrongdoing; Brailsford has accepted an invitation to speak in front of a Select Committee hearing into the affair on December 19.
Was Sutton missed when he was suspended in the crucial run-up to Rio? "It almost sounds mean to Shane but it didn't change anything," Trott says. "It happened so late in the day. Everything was already in motion and there wasn't actually anything left to do.
"We rarely had contact with Shane or even Dave B while he worked there. If you had an issue you'd pick up the phone to your coach."
"The machine just kept churning," Kenny adds. "Everyone was on top of their game, staff and riders. We go out on the track and do our best but we go better because everyone behind us is doing their best at their individual job."
Friendship ties tighter than the brutal world of elite sport. Kenny bumped into Sutton in a pub in Cheshire, while Trott got a 'good luck' text on their wedding day.
Given the nature of Sutton's alleged offenses, and the parity of attention given to both sexes on the track, it seems more glaring than ever that a women's Team Sky does not exist. "I would love that personally," Trott says. "But you don't want it to be half-hearted. I remember somebody saying the men's team should be forced into having a women's team run alongside it. I get the women's team doesn't need the men's budget, but if you're just going to do it halfheartedly I don't think it's good for the sport.
"It needs to grow first, even if it started with something like Breeze [British Cycling's under-23 women's development team] or how Wiggins has Team Wiggins. The girls can then feed into a better squad rather than just throwing them in the deep end."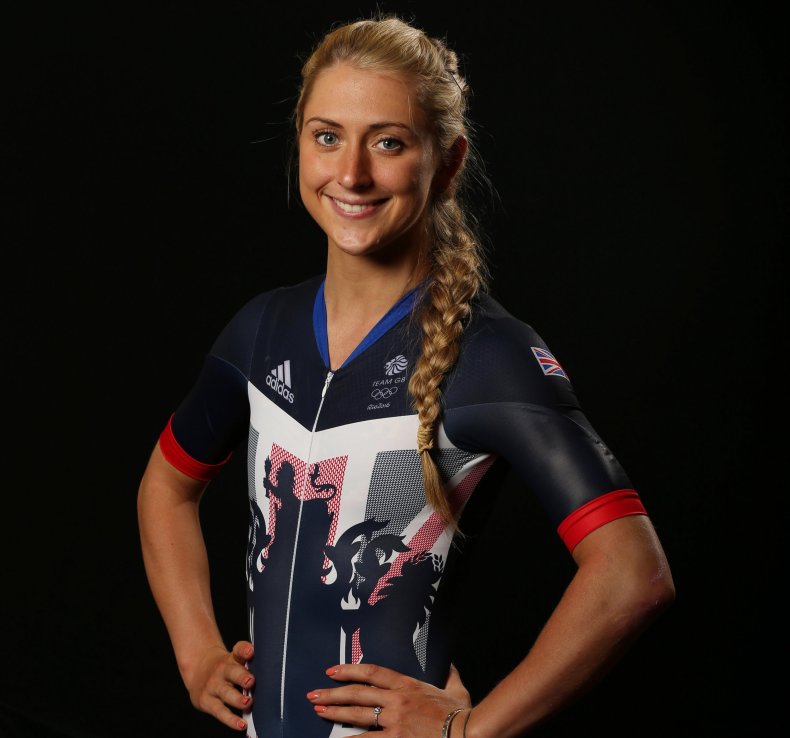 The Golden Couple of British sport could not escape British Cycling's strange year of exorbitant highs and lows without scratches. The Fancy Bears got hold of Trott's TUEs, too, showing use of the asthma medications salbutamol and salmeterol permitted up until 2013.
"It's personal information," she says. "I was a little bit disappointed that the system was even able to be hacked.
"At the end of the day, no rules were broken. I needed it, whoever else needed it got a TUE. Because of the way it's been perceived in the media, that these TUEs are a really bad thing–I don't want the younger generation to get put off by that."
The debate around transparency in sport, and particularly cycling, seems to send fans scattering to the poles in search of firm ground on which to argue. Either cyclists are all completely villainous, hiding treachery behind their appeals for privacy, or they are collectively victims of so-called "keyboard warriors" desperate for a sniff of scandal and willing to accept proof and confirmation bias as one and the same.
"I would quite happily let everyone see my power," Trott says. "You just have to have faith as a rider that it [the system of granting medication] is being policed properly," Kenny adds. The system can't be abused. We're not doctors–I couldn't even tell you 99 percent of the words on the banned list, I couldn't read them. But we just have faith that there's clever people making sure that we can compete in a clean sport.
"You just assume that everyone is clean. And I think 99 percent are to be honest. I think most people are genuine. And everyone wants to compete on a level playing field."
I leave them to their faithful, the autograph hunters allowed a maximum of three copies each of the book from the store, such is the demand. While their employer's future seems mistier than at any point since the modern gold rush began, with Jason Queally's gold in the one kilometer time trial in Sydney 16 years ago, Trott and Kenny's progression to Tokyo seems logical, by which time he will be 32 and perhaps contemplating hanging his mojo in the bike shed on a serious, permanent basis.
Gazing into the crystal ball is, of course, especially clearly fallible in the year that gave us Brexit, President-elect Trump, a potential Ambassador Nigel Farage, the downfall of Sutton and a tumble down the stairs for the British cycling establishment and Wiggins. All Trott and Kenny can do, as they might put it, is trust in the processes that have got them to this point. Which includes avoiding journalists' germs.