Lauren Boebert in Danger as Rejected Mail-in Ballot Checks Could Help Rival
The race for Colorado's third congressional district remains too close to be called, as Trump-endorsed Rep. Lauren Boebert is currently only slightly ahead of her rival, Democrat Adam Frisch.
But the incumbent congresswoman's narrow lead could once again be overturned if thousands of likely rejected votes in favor of her challenger were to be "cured", as a recount looms over the Colorado race.
Every year in Colorado, thousands of ballots are reportedly rejected for issues related to signature verification, such as a missing signature or a discrepancy in the signature. Local officials then alert voters of the issue, giving them a week to fix the problem and make their vote count. The process, which is done in 23 other state besides Colorado, is called "ballot curing."
Colorado voters can check the status of their ballot here: State of Colorado BallotTrax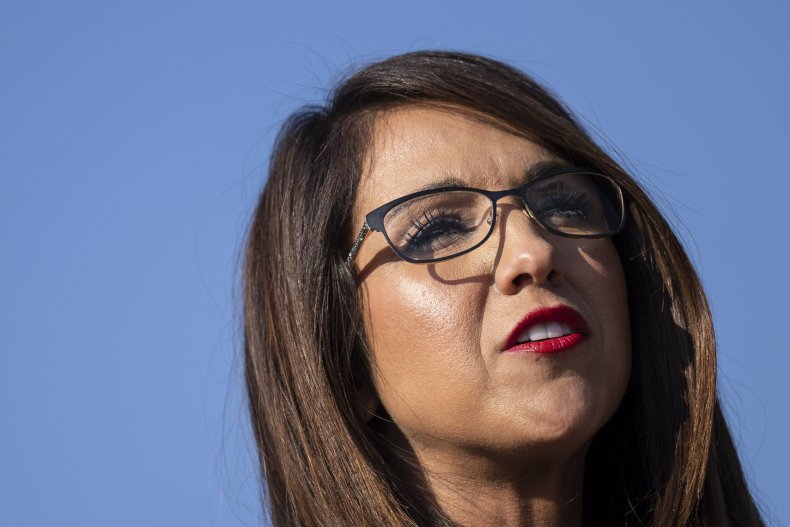 Boebert was widely projected to win the midterms, with polling website FiveThirtyEight giving her a 97 in 100 chance of victory in the days ahead of the vote.
As of November 14 and with nearly all of the ballots being counted, Boebert is leading with 50.1 percent of the vote (162,040 votes) against Frisch's 49.8 percent (160,918 votes).
A recount could be called if the final margin between Boebert and Frisch is less than or equal to 0.5 percent of the leading candidate's vote total. At the moment, the gap between the two candidates is 0.38 percent.
Frisch could still oust the Republican incumbent, an election denier and one of Donald Trump's most ardent supporters, if thousands of votes likely rejected for signature verification were cast in support of the Democratic nominee.
There's no way of knowing right now how many votes might have been rejected this year, or whom these votes might have been cast in favor of, as the ballots remain close until the signature issues are resolved. But, on a national average, a majority of mail-in ballots are sent by Democrats.
According to the Secretary of State's Office, 21,838 ballots were rejected for signature verification in 2020. Nationwide, more than 560,000 were rejected. The Secretary of State's Office doesn't count how many votes were fixed.
Frisch is hopeful that the votes being cured could bring him to victory.
"Ballots are still being cured in #CO03 and our campaign wants to make sure every vote is counted so we can retake the lead," the Democratic candidate wrote on Twitter, encouraging voters to check the status of their ballots.
If Boebert loses the race, her defeat would be yet another blow to MAGA Republicans and the former president, whose picks have performed much below expectations at the midterms.
But it would also mean that there's a possibility that Democrats could maintain control of the Senate and the House, which currently looks like it's going to go red.
Update 11/14/22, 3:30 p.m. ET. The headline of this article was updated for clarification around potential ballot curing.