Rep. Lauren Boebert has taken aim at YouTube, accusing the video site of censoring her and other conservatives
The Colorado Republican posted a tweet on Thursday complaining that her speech to the Conservative Political Action Conference had been taken off the platform.
Clips of Boebert's CPAC speech in February are still available on the video site and it is not clear whether the congresswoman is referring to footage posted on her own YouTube channel or on another page.
"YouTube's censorship has become completely out of hand," Boebert wrote on Twitter.
"Two entire days of CPAC were just ripped off the website—including my speech. They only censor us because we speak the truth and they can't risk the actual facts getting out."
Newsweek has contacted YouTube for comment.
Boebert did not provide any more details, but a YouTube Help article lists the issues that might lead to a video being taken down.
"If you see the 'Video removed' message next to one of your uploaded videos, it means the video has been found to violate one of our policies and has been taken off of YouTube," the article states.
The reasons for removal listed include inappropriate content, terms of service violation, copyrighted content and trademark issue.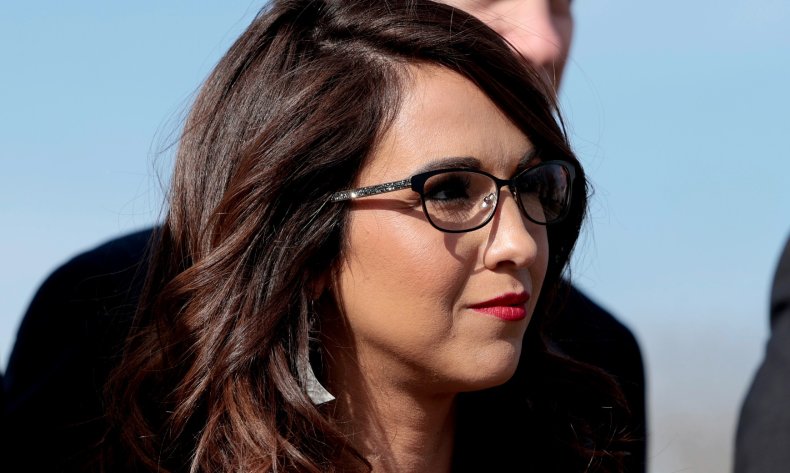 During her CPAC speech, Boebert criticized President Joe Biden for his handling of issues including immigration, energy and the economy.
"We have a resident in the White House who has embarrassed our country," Boebert said.
"He has let down the American people, he has weakened our dollar, ya'll paying the price for that inflation? I sure am. I think the bill has come due for these terrible Democrat policies and everyone is paying for them.
"He has emboldened the cartel, enriching them—millions of dollars a day in human trafficking, gun smuggling and drug smuggling."
The American Conservative Union, which organizes the CPAC, has also accused YouTube of removing content from the conference and trying to silence conservatives.
Earlier this month, Matt Schlapp, the ACU's chairman, wrote to Sundar Pichai, the CEO of YouTube and Google's parent company, Alphabet, warning that conservatives would push for government regulation on censorship.
The letter, which was obtained by Breitbart, said: "Once again, Google has chosen to play politics and censor, using its market-dominant position to do so. While we are disappointed, we are not surprised.
"I recently learned that you have inappropriately taken down CPAC's entire Saturday, February 26, live stream content from our recent conference in Orlando, Florida. In addition, you issued CPAC a 'strike' for citing 'misinformation' regarding the 2020 presidential election."
The letter closed by saying: "CPAC will appropriately use its voice to urge conservatives in state capitals across the country, and the new majority in Congress come November—to pursue appropriate government regulation and legislation to hold Google accountable for its censorship.
"Neither Google nor its YouTube subsidiary can be allowed to run roughshod over the rights of Americans who are simply voicing their political beliefs."
Newsweek has also contacted Rep. Boebert and the White House for comment.