Who Will be the Next 'Bachelor'? Lauren Bushnell Responds to Ben Higgins Rumors
TV personality Becca Kufrin gave out her final rose to frontrunner Garrett Yrigoyen on Monday's episode of The Bachelorette, but fans are eager to know who ABC will select as its next star of The Bachelor. Oddly enough, Bachelor alum Ben Higgins' involvement in Season 23 is something his ex-fiancée, Lauren Bushnell, isn't completely against.
"If he does go through with it again, I hope it works out because I can't imagine going through what I went through and I'm sure what he went through on his end, twice," Bushnell, 28, told Us Weekly Monday. "So for me, personally, if I were in his position, that would be scary. But I also don't think that should ever hold you back from a good opportunity or experience or possibly finding someone to spend your life with."
Bushnell aimed to stand by her former would-be husband, adding: "I hope he finds someone honestly, like, he's such a good guy and he would make such a good husband. So no matter what avenue he wants to go about to find that, I'm supportive."
Like with The Bachelor, the network typically casts one of The Bachelorette's runner-ups in the lead role. Kufrin's former suitors Blake Horstmann and Jason Tartick have been rumored to be the next Bachelor.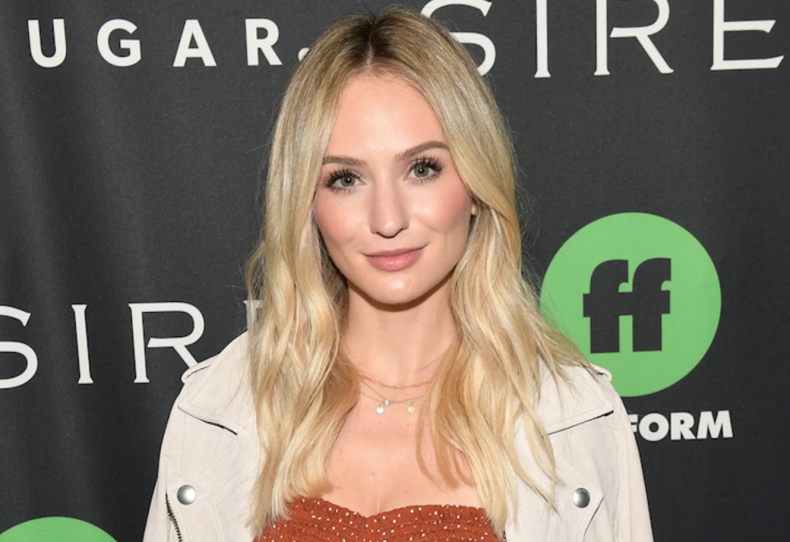 Horstmann, 28, took his breakup with Kufrin hard on The Bachelorette: Three-Hour Finale. He did, however, express his interest in potentially joining the long-running reality series. "It'd be something I'd definitely consider, but as of right now, I was just worried about last night. When that's over, you know, we'll see what the next chapter brings," he said in a conference call, according to ET Online. "If I was considered to be the Bachelor, I definitely wouldn't take it for granted."
Tartick has admitted to having a hard time getting over Kufrin as well. He, too, is open to the possibility of being the next Bachelor. "Coming into The Bachelorette, I always led with a calculated mind and not an open heart," Tartick told People in July. "Now, I'm able to start leading with my heart and not my head. And I'm in the best position to find who I'm looking for now."
There have been instances, however, where the network has made surprise picks for The Bachelor. In 2017, Nick Viall was cast as The Bachelor for Season 21. Before that, he appeared as one of Andi Dorfman's contenders on Season 10 of The Bachelorette and joined as a late addition to Season 11 as one of Kaitlyn Bristowe's suitors. He appeared on Season 3 of Bachelor in Paradise in 2016 as well.
Before breaking off his engagement to Kufin for runner-up Lauren Burnham in Season 22, Arie Luyendyk Jr. competed for Emily Maynard's heart on Season 8 of The Bachelorette. It had been years since audiences last saw him on the franchise, which led many fans to question his casting. "He says he's never been in love since Emily, and that's a really interesting story to try to bring to completion this season on The Bachelor," Robert Mills, ABC's Senior Vice President of Alternative Series, Specials & Late-Night Programming, told Entertainment Tonight in 2017.
ABC will likely announce the next Bachelor any day now. In the past, the network has unveiled its picks between late August and early September. Former Bachelor star Sean Lowe, however, was announced on September 25, 2012, as his season began filming. Season 23 of the show is slated for a 2019 debut.