Lauren Cohan Discusses Her 'Walking Dead' Contract Dispute, Says Maggie's Story Is 'Not Finished'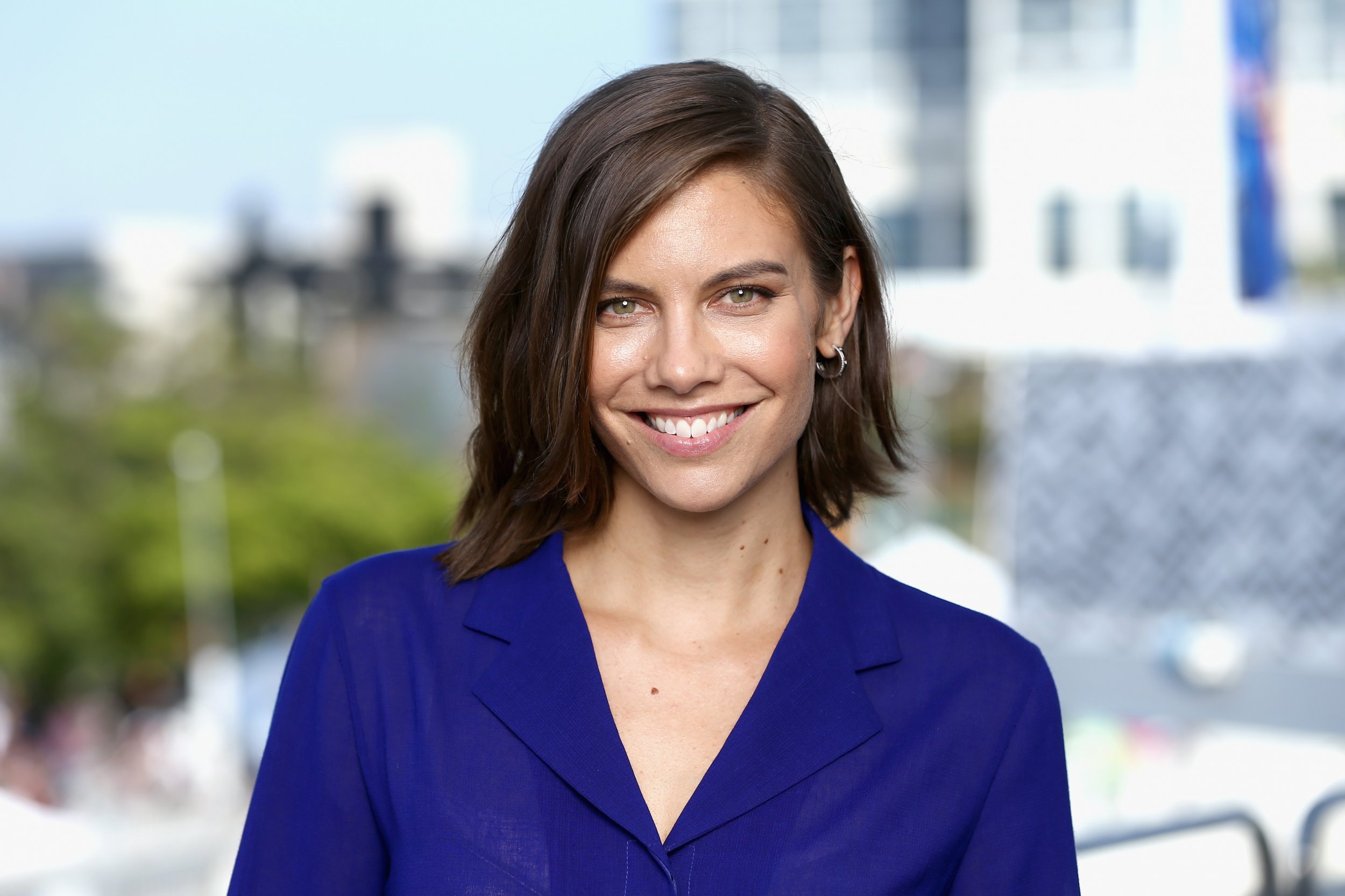 Lauren Cohan addressed reports about her Walking Dead salary on Radio Andy Wednesday.
When AMC renewed The Walking Dead for Season 9, Cohan, who has been part of the cast since Season 2, was not contracted to return. She spent months renegotiating with the network and revealed she'd be "going back" to Entertainment Weekly in April.
"It wasn't actually that I was asking for [parity]," the actress told Andy Cohen on his SiriusXM radio show. "It's that my contract finished, so, that's a pretty standard renegotiation."
Her costar, Khary Payton, supported her negotiations with an Instagram post in March. "Pay the woman," he captioned a photo of Cohan.
The actress will be in the first half of The Walking Dead Season 9, but only for six episodes, according to The Hollywood Reporter in April. She already has another job lined up, as the female lead opposite Scott Foley in the new ABC dramedy series, Whiskey Cavalier. "It's time for me to explore comedy and happier fare," she told Cohen.
Cohan also revealed there's good news—for her and for fans—regarding her character's fate. "My Walking Dead story is open," she said on the radio show. "It's not finished."
Angela Kang seemed to confirm Maggie isn't dying to The Hollywood Reporter on July 11. "With Lauren, she has said that she would like to come back to the show and we would love to have her back; we think there's more story with Maggie to tell," the new showrunner said. "We already have some plans brewing that I think is pretty cool."
There's still a story to tell with Maggie in Cohan's remaining episodes on the show. As the Season 9 trailer released at San Diego Comic-Con shows, she had her and Glenn's baby during the time jump. But because Negan (Jeffrey Dean Morgan) killed Glenn (Steven Yeun) in the Season 7 premiere, her child is growing up without a father.
Season 8 ended with Maggie telling Daryl (Norman Reedus) and Jesus (Tom Payne) she disagreed with Rick's (Andrew Lincoln) decision to not kill Negan. "There's a lot of conflicts, but it's a conflict between people who love each other that are all working towards what should be a bigger, brighter, stronger future," Cohan said at the SDCC panel Friday. "It looks different for everybody. That's what we get to dig into. … I [as Maggie] want it to be peaceful, and I want this to be a positive time of growth and rebirth, but people are people."
The Walking Dead Season 9 premieres Sunday, October 7 at 9 p.m. ET on AMC.