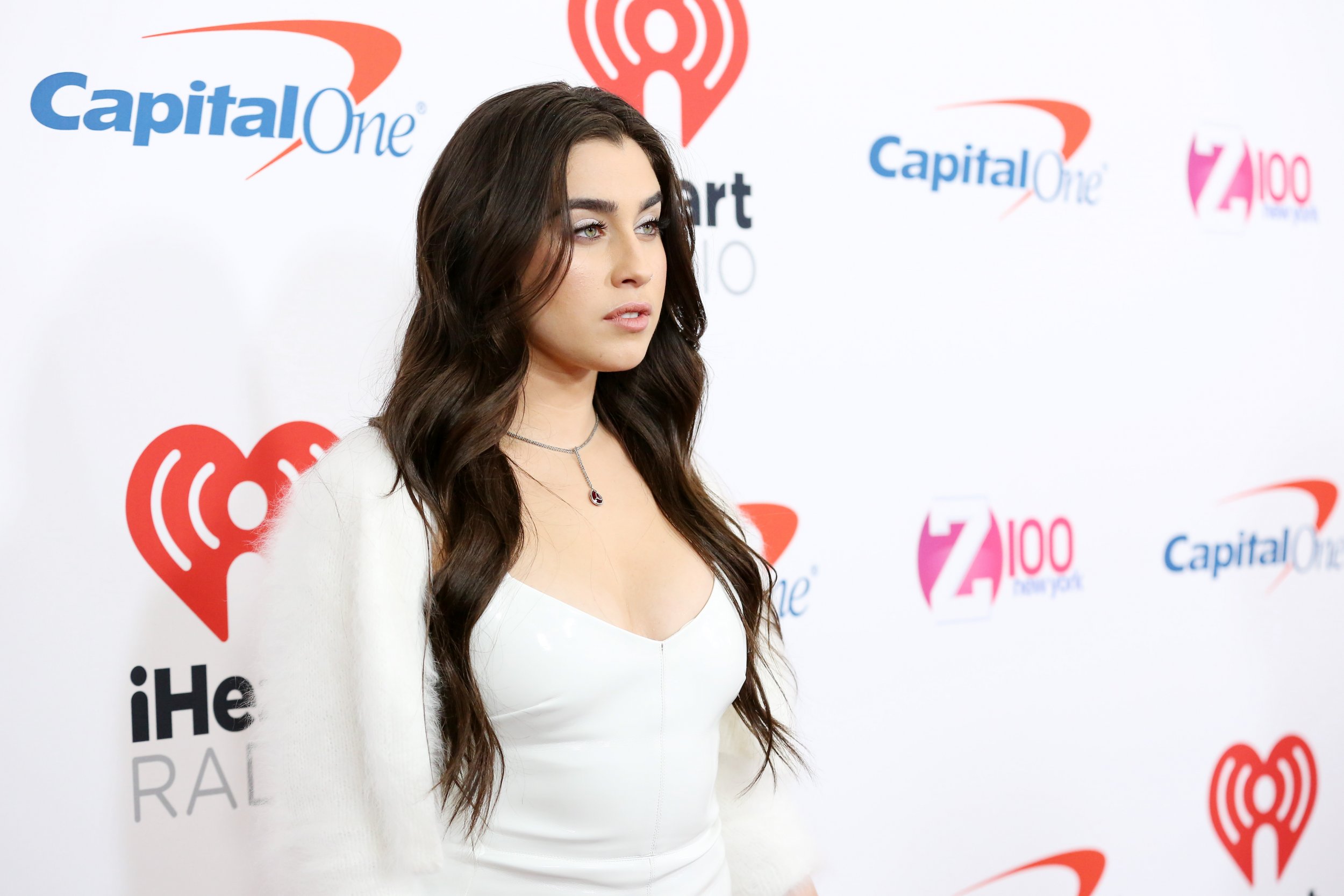 Lauren Jauregui is making a name for herself outside of Fifth Harmony as she's discovering who she wants to be as an artist but, more importantly, as a young woman.
Jauregui, a 22-year-old Cuban-American, became a household name when Simon Cowell grouped her with four other ladies—Camila Cabello, Normani, Ally Brooke and Dinah Jane—to build Fifth Harmony on The X Factor in 2012. The girl band placed third on the reality show, but they garnered success through hits like "Work From Home" and "All In My Head (Flex)." After the group put out their third album—without Cabello—in August 2017, they announced their hiatus in March to explore music separately.
Jauregui stepped into her venture as a solo talent wisely. She collaborated with Halsey for "Strangers" and Marian Hill for "Back to Me" while in Fifth Harmony, which allowed her to create an identity separate from her girl band persona. She used her platform to take on a more activist role. She opened for Halsey during the Summer of 2018. By October, she unveiled her sultry and honest debut single "Expectations." Luckily, she said fans can "hopefully" expect her freshman album to surface sometime next year.
"I've been in the studio a lot, just kind of in and out of writing," Jauregui told Newsweek. "I'm really in a self-discovery mode right now. So, I'm not really putting too much of a time limit on myself because I feel like I have a lot more to discover about myself before I can truly present myself to the world in my first art form. So, I'm really delving into that process, working out kinks and figuring out how I want to bring things to life visually. It's a process, but it's one that I'm very much immersed in [and] I'm very much excited to share with the world."
"I'll be dropping music in the interim and making sure that [I'm] still bringing things to people to hear from me as I grow," she added.
Jauregui attended Amnesty International USA's Write for Rights event in New York City on Saturday. She gave a stripped down performance of John Lennon's "Imagine," alongside a pair of her own songs, but she was there to honor a cause: Write for Rights. Held annually, the event encourages people to pen letters to government officials in support of women human rights activists in danger after speaking out over injustices. This year, the movement partnered with Sofar Sounds to recruit Jauregui and singer Victory Boyd for an intimate performance.
Jauregui is passionate about education in addition to women's and children's rights. She's also very intrigued by the stories related to refugee children, which she suggests there's "a lot of misinformation" on this matter. However, she said she was interested in working with the organization because of its mission to recognize "badass women."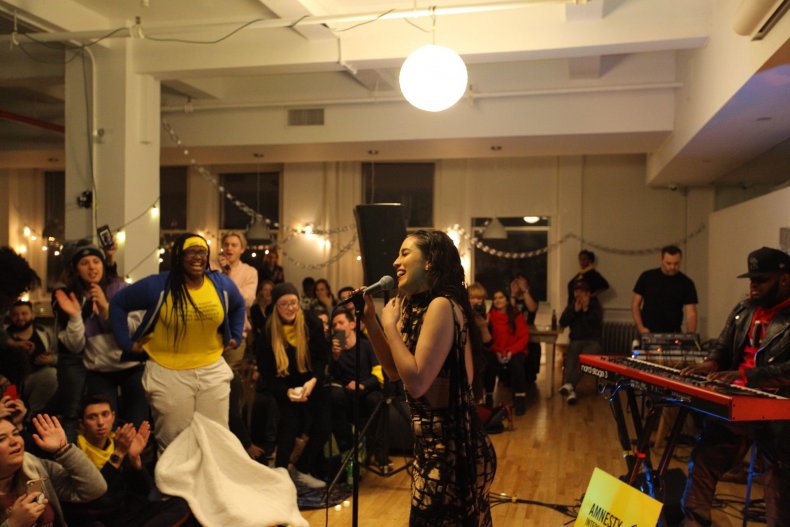 "I just think it's such a beautiful thing that so many of these women are making such strides around the world for women's rights," she said. "I love any kind of situation where women are doing incredible things for each other, helping to build their female communities up and find new ways that they can advance in their own societies. I think it's really cool to support global efforts...Every single move to better the conditions for equality, I think, is really important to highlight."
Career endeavors aside, Jauregui is placing focus on herself. She recognizes that some "people have expectations" for her to be a particular type of artist, but shes let this year serve as a "self-discovery moment" for herself.
"I'm trying to figure out me. That's what I'm on right now," said Jauregui. "I've been really trying to do that, learning what self-care looks like to myself and educating myself as much as possible."