Lauren Laverne: Street Harassment Is Never Flirting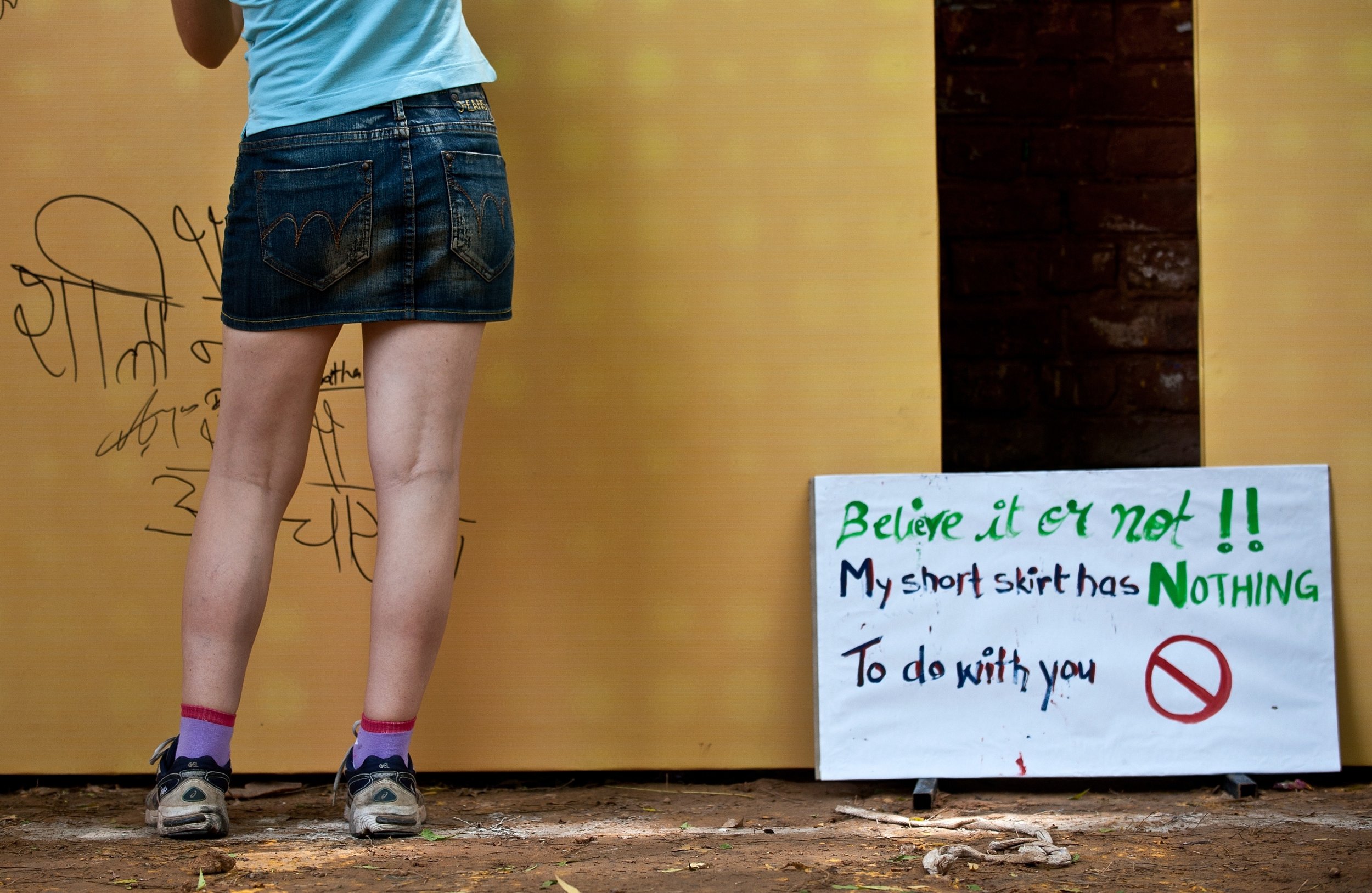 This article originally appeared on The Pool. Read the original here.
Would you be surprised to hear that there are still people who think street harassment is "a compliment" or "flirting"? I guess you probably wouldn't. It's the kind of thing the men who do it say, and there are a lot of them about.
In March, a YouGov study revealed 64 percent of British women had experienced some form of sexual harassment in a public place, with 35 percent suffering "unwanted sexual touching".
It's weird that some still haven't got the message. Women are pretty clear that these experiences are unpleasant, and keep inventing creative new ways to say so. You probably remember the video made by Shoshana B. Roberts that went viral a couple of years ago. It showed her walking around New York City in silence, being catcalled more than 100 times. Then there are organizations like Anti-Street Harassment UK, Hollaback and stopstreetharassment.org, which are campaigning on the issue worldwide. A few weeks ago the subject made headlines again when a lady from Atlanta started the hashtag #NoWomanEver to illustrate the fact that these interactions are not welcome, not flirting, and never result in a happy ending of any kind.
I find it odd that people get confused. The two behaviours are pretty different. One is fun and the other is terrible. It's a bit like getting ice cream and phlegm mixed up—who would do that? (Maybe an idiot?) To be clear: making unwanted, aggressive sexual advances to strangers isn't flirting in precisely the same way that prank-ordering pizzas to the house of someone you don't know (who probably isn't hungry and may not like pizza—you haven't checked) isn't taking them out for a romantic dinner.
The good news is that Nottinghamshire police have clarified the situation—in Nottingham at least. Last week, the force announced plans to expand its definition of hate crimes (which already include hostility towards someone because of their race, religion, gender identity or sexuality) to include hostility towards someone because they are a woman. Things like verbal abuse, catcalling, groping, flashing and wolf-whistling.
A few tabloids picked up on the wolf-whistling bit with a cornflake-spluttering indignation that implied the change in the law meant imminent chokey for (presumably imaginary?) nice guys whose sexually motivated whistling is never intimidating and merely indicates a benign joie de vivre. Like Bert from Mary Poppins—only aroused, in public.
Of course this conveniently ignores the fact that catcalling and related types of behaviour are not really—or at least, not only—about sex, but power. Street harassment is part of a bigger culture of misogyny and gendered violence. It is men feeling they have rights over women's bodies—the right to comment upon, cajole, objectify or grope them—because they happen to be in a public place.
The change in the law is intended to demonstrate that this view is indefensible, and that this behaviour is unacceptable. To bring about a shift in attitude. Most people acknowledge that it is no longer hunky-dory to light up a Marlboro on the top deck of a bus as it once was. If that behaviour is now criminal because it is antisocial and damaging, why not this? Taking victims' experiences seriously will give more of them the courage to report incidents. It will increase women's safety and—crucially—their feelings of safety. Women do not experience equal access to and ease in public spaces and street harassment is one of the major reasons. Recording these incidents will also provide some long-overdue data about them. When and where they happen, whether they relate to other offenses and how best to tackle them in future. We need more data. Until new information starts coming in, we can only use the facts we know for sure. The facts women all over the world keep repeating, and will keep repeating until everyone hears them. That this happens all the time and it needs to stop.
Lauren Laverne is co-founder of The Pool and a presenter on BBC Radio 6 Music. Follow her on Twitter @laurenlaverne.
If you enjoyed this, sign up for The Pool's daily Today in Three email.