Woman Accused of Killing Beloved Broadway Singing Coach Arrested
The New York Police Department (NYPD) has arrested the woman accused of killing a famous Broadway vocal coach earlier this month.
Lauren Pazienza, 26, has been charged with manslaughter in connection to the death of Barbara Maier Gustern. Pazienza is accused of approaching the 87-year-old grandmother from behind and pushing her to the ground just steps away from her apartment in the Chelsea section of Manhattan. Gustern died on March 15 from head injuries stemming from the attack. The motive behind the seemingly unprovoked attack is unknown at this time.
"She turned herself in with her attorney this morning," said an NYPD official announcing the arrest.
Gustern was responsive after the attack, The New York Times reported, telling a friend who came to her aid that she had "never been hit so hard" in her life. However, she later slipped into a coma and was taken to Bellevue Medical Center, where it was discovered that she had suffered "traumatic damage to the left side of her brain."
Newsweek reached out to the NYPD for additional information on her arrest and charges.
Gustern's friends and family continue to mourn the woman they knew and loved. Her grandson, A.J., told local news station KABC that his grandmother is "the light of my life. I'm angry at the state of the world. I'm angry at the state of the city."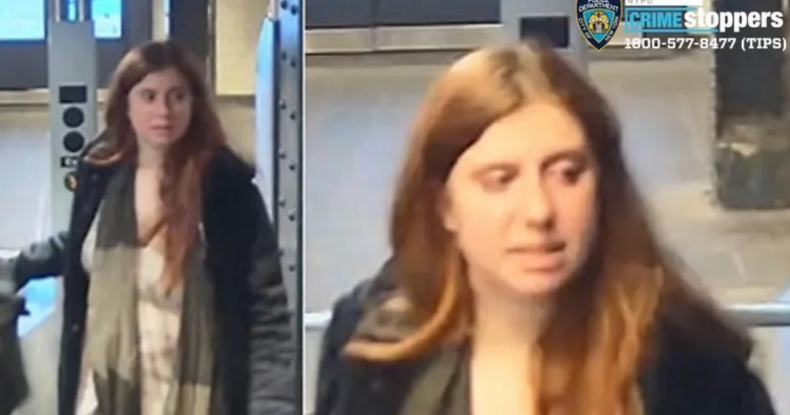 He had previously shared a heartbreaking Facebook post upon the announcement of his grandmother's death.
"We have lost one of the brightest little flames to ever grace this world," he wrote on Gustern's Facebook page. "Bobbob, I love you, you are and always will be my heart."
Gustern is remembered as a world-renowned vocal coach who trained thousands of students over her career. One alum, Blondie lead singer Debbie Harry, wrote a tribute to her former teacher upon the news of her passing.
"Barbara Maier Gustern loved her life and gave that same love to all her students," she wrote. "As a vocal coach to thousands over the years, her generosity is legendary and in spite of difficult times in her life, she was generous to us all. What a tragedy for the city of New York. We've lost a truly dynamic woman with a heart of gold."
Gustern's funeral will take place on March 26 and will be open to the public.
Update 03/22/22, 1:50 p.m. ET: This story was updated with additional information.