Lauren Salzman, 'First-Line Master' in NXIVM Cult, Avoids Jail Time For Top Role
NXIVM cult member Lauren Salzman was sentenced on Wednesday for her role as a top official in the upstate New York sex cult. She avoided jail time and was sentenced to time served, five years of probation and 300 hours of community service.
The somewhat lenient sentence from Brooklyn federal Judge Nicholas Garaufis has been attributed to Salzman cooperating with the prosecution.
Salzman, 45, had faced between seven and nine years in prison on racketeering conspiracy charges. However, because she was the first co-defendant to provide the secrets of NXIVM and the only one who testified against founder Keith Raniere in his 2019 trial, her attorneys argued for her getting no jail time.
In 2019, Salzman pled guilty to racketeering and racketeering conspiracy charges before becoming a star witness against Raniere. She has spent the past several years under house arrest while awaiting sentencing.
Salzman's mother, Nancy Salzman, co-founded NXIVM with Raniere. Lauren Salzman helped recruit Smallville actress Allison Mack into NXIVM, and the two later became part of what Raniere called his circle of "first-line masters" who helped lead the group.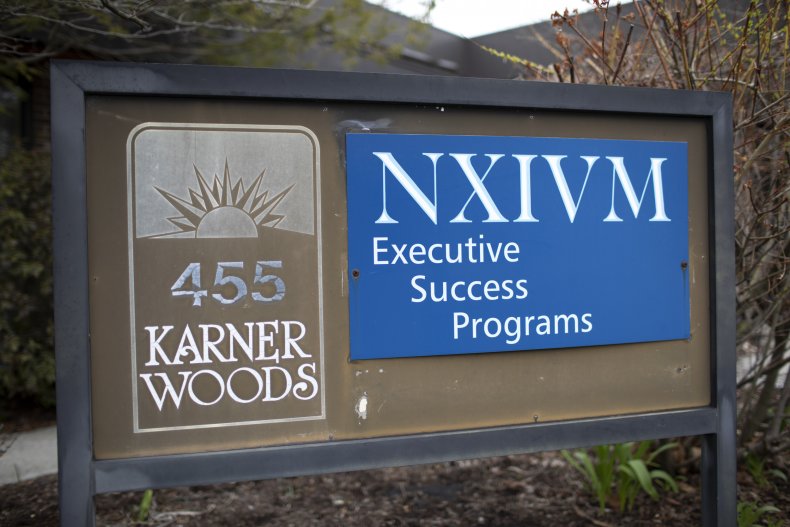 During Raniere's 2019 trial, Lauren Salzman spoke in detail about a group within NXIVM called DOS, which preached female empowerment to new members but allegedly branded women with Raniere's initials and forced them to have sexual relations with him.
Salzman also described a sex dungeon outfitted with cages for women that Raniere was building at the time of his arrest in 2018.
Last week, Salzman submitted a letter to the judge. In it, she apologized for actions such as locking a woman in a room for two years and threatening her with deportation.
"I wish I could go back. I wish I could take my participation back. I wish I had been stronger and seen things sooner," she said in the letter.
Mack was sentenced to three years in prison and ordered to pay a fine of $20,000 last month, and Seagram's liquor heiress Clare Bronfman received a six-year and nine-month jail sentence last year for her role in NXIVM.
Ahead of her June 30 sentencing, Mack also filed a letter to the court in which she apologized for her actions.
"The list of those harmed by the collateral damage of my destructive choices continues to grow as I become more and more aware of how my choices have affected those around me," she wrote in the letter.
NXIVM accountant Kathy Russell pled guilty to visa fraud and awaits sentencing. Nancy Salzman also pled guilty to racketeering conspiracy. She is scheduled to be sentenced in September.
In October 2020, Raniere was sentenced to 120 years in prison for sex trafficking and other crimes. On July 20, 2021, Raniere was ordered to pay nearly $3.5 million in restitution to 21 victims.