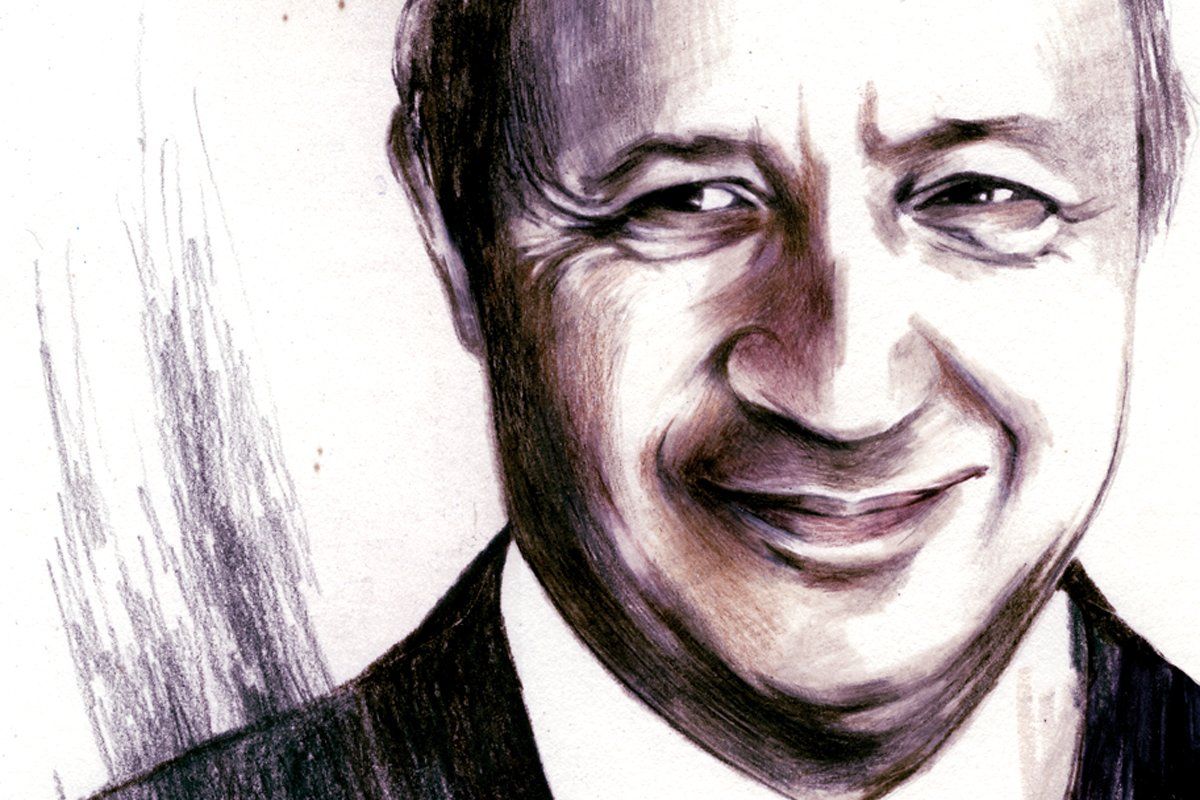 The just-appointed foreign minister of France, Laurent Fabius, isn't exactly known for diplomacy—especially when it comes to his new boss. "Honestly, can you imagine François Hollande as president? Dream on," he sneered last year. At the time, Fabius supported Dominique Strauss-Kahn for the Socialist -nomination—a man who could do no wrong. Or so it seemed ... until that perp walk in Manhattan.
The top diplomat's history of colorful zingers aimed at the affable Hollande—"Mr. Little Jokes" (not serious), "Wild Strawberry" (fragile and small)—was a treasure trove for Nicolas Sarkozy's reelection campaign. Later, though, Fabius conceded he'd underestimated Hollande and campaigned hard for the win. In turn, the new president chose Fabius for the prestigious cabinet post. Within 48 hours, the old foes were lunching together in Washington with Hillary Clinton.
The past aside, Hollande was smart to tap Fabius. The art-loving antique dealer's son is indisputably brilliant, a top student at the finest schools—something that counts in France, even if Fabius, at 65, is hardly a recent grad. His baritone gravitas and stellar résumé are ballast for what is otherwise a rookie roster: only five of 34 ministers—and neither Hollande nor Prime Minister Jean-Marc Ayrault—have cabinet experience. Fabius, on the other hand, was already budget minister at 34. Dubbed President François Mitterrand's "favorite son," he became France's youngest prime minister three years later. And Fabius's credentials may reassure French officials. Sarkozy tended to wing foreign policy from the Élysée Palace, drawing scorn from a number of diplomats who in an op-ed blasted him for "amateurism, impulsiveness, and short-term media concerns." Observers describe Fabius's line as "Gaullo-Mitterrandian"—intent on Europe having its own voice, but keen not to botch transatlantic ties. During Hollande's campaign, Fabius also toured world capitals on the candidate's behalf, able to secure top-flight sit-downs with key players like Israel's Benjamin Netanyahu and Palestinian President Mahmoud Abbas.
For 30 years, Fabius nursed his own presidential ambitions. But despite holding a working-class district in Parliament, he was unable to shed a haughty bourgeois mien. He was cast as a cynic gunning for the 2007 Socialist nomination when he swung hard left and backed the disruptive "No" vote in France's 2005 referendum on the European constitution. When reporters recently asked how that fits with his new job, Fabius didn't resist noting his side won. His reasoning—that Europe wasn't working well—is obvious in today's crisis, he says.
Advocates, meanwhile, tout Fabius's charm. (The French forget he once won "sexiest politician" in a poll, although British media this month gleefully revived ancient rumors about a fling with Carla Bruni, who would later marry Sarkozy.) Indeed, Fabius can be self-deprecating, and did score the Press Club of France's 2011 humor title. The winning line? "Mitterrand is adulated today but he was once the most hated man in France—and that leaves real hope for many of us."