Laurent Koscielny on Arsene Wenger and How Arsenal's Defense is Adapting to New System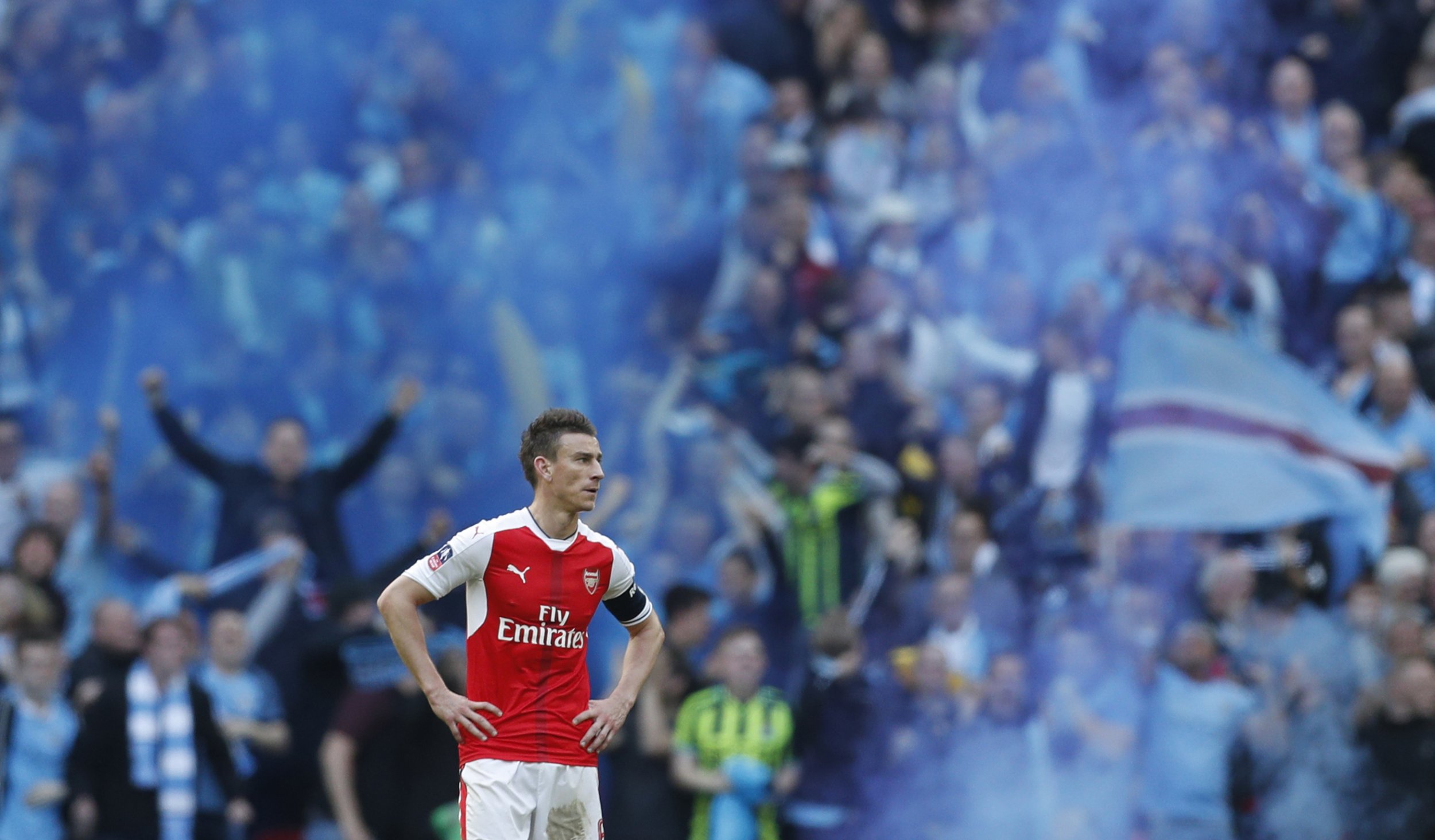 Arsenal defender Laurent Koscielny says the club's players must take responsibility for their performances and not leave manager Arsene Wenger to take the blame for recent results.
Arsenal came from a goal down to beat Manchester City at Wembley on Sunday in the FA Cup semifinal, with Alexis Sanchez scoring the winner from close range in extra time.
League form, however, remains a problem for an Arsenal side that will take on Leicester City in the Premier League on Wednesday sitting seventh in the table, seven points behind fourth-placed City.
Speculation over the future of Wenger at Emirates Stadium — the Frenchman is out of contract in the summer after 21 years in charge in north London —has trailed Arsenal for much of the season.
"I don't know, it's difficult to say. We are professionals, we all still play for Arsenal," Koscielny told reporters after the semifinal victory when asked if Wenger's situation had weighed on the team. "Each weekend the goal is to go out on the field and play at the highest level for the team and to get the best result possible.
"Bad results, well it's up to us to see what we can do on the pitch to get results."
Arsenal was helped at Wembley by the continuation of a three-man central defense, comprised of France international Koscielny, 21-year-old Rob Holding and Gabriel Paulista, tried out for the first time in the 2-1 victory over Middlesbrough at Riverside Stadium on April 17.
"We've only been experimenting with it for 15 days, so there are still weaknesses," Koscielny, 31, explained. " But in this system there are quite a few players [playing] at their highest level, which is good for the whole team.
"Even though the victory was not perfect, it will give us a little more confidence. That's important so we can find the calmness in our play again."
Arsenal will play Chelsea in the FA Cup Final on May 27, after Antonio Conte's side defeated Premier League title rival Tottenham Hotspur 4-2 on Saturday.