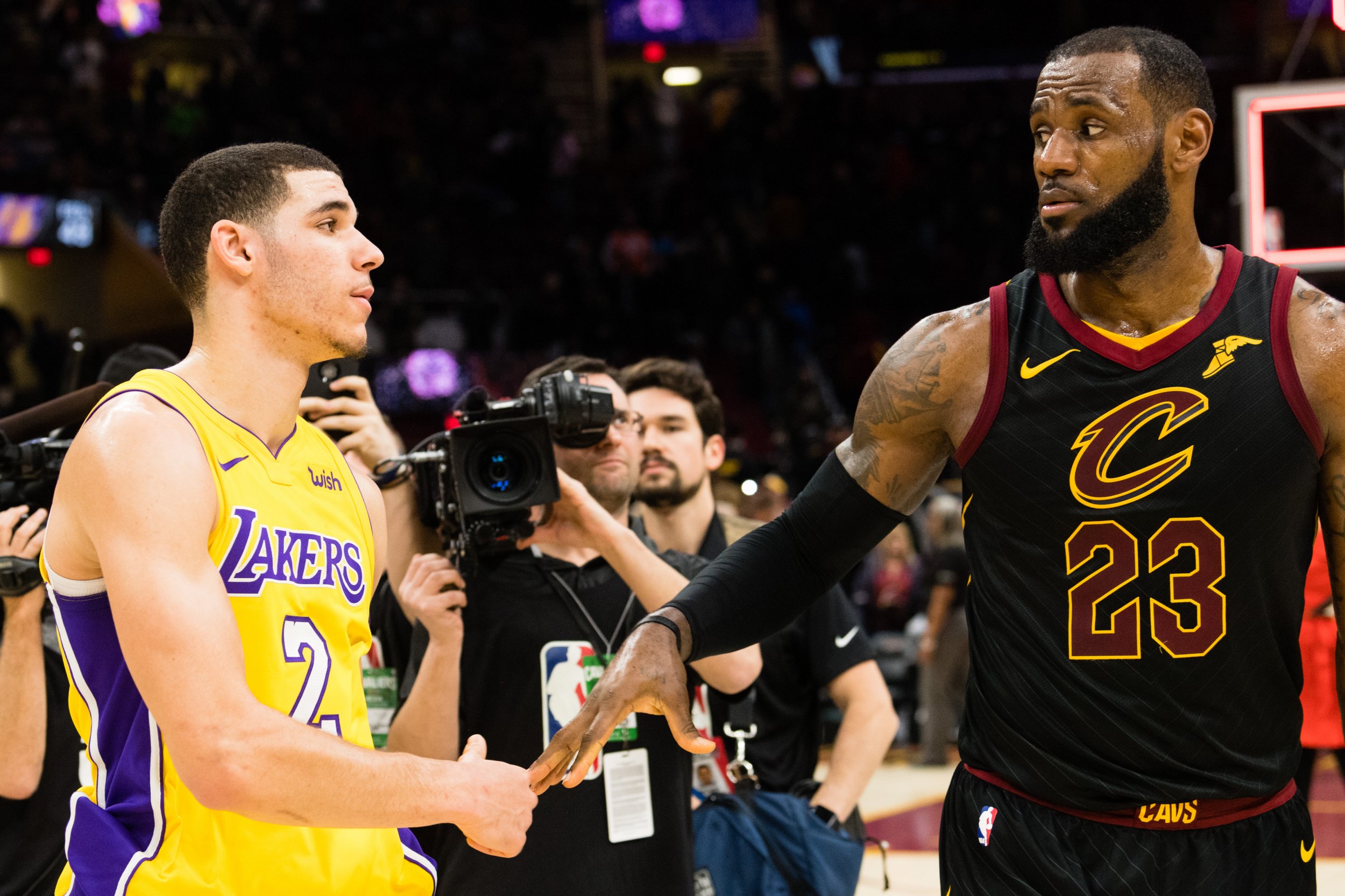 LaVar Ball believes the only reason Kobe Bryant suggested the Los Angeles Lakers should have drafted Jayson Tatum instead of Lonzo Ball is because his son is a self-proclaimed LeBron James fan.
Last week, Pure Sweat CEO Drew Hanlen revealed in an interview with Fox Sports 1 that Bryant wondered why the Lakers opted to draft Ball instead of Tatum in the 2017 NBA draft.
The 16-time champions were linked with a number of prospects and ended up selecting Ball with the number two overall pick, while the Boston Celtics drafted Tatum with the third overall pick.
The latter has been working with Pure Sweat through the summer and Hanlen said Kobe was impressed with what he saw of Tatum.
"It was cool," he said.
"We actually showed Kobe it yesterday, and he was like, 'Why didn't the Lakers draft him?' Which was pretty funny after seeing that. Jayson idolized Kobe."
The comments were never likely to please Ball Sr., who suggested Bryant is simply jealous his son prefers LeBron to him. Ball and LeBron will be teammates this season, after the three-time NBA champion signed for the Lakers at the beginning of last month.
While that gives Ball the chance to play with his childhood idol, in the eyes of LaVar it has also left Bryant piqued at the affinity between the duo.
"That's why Kobe don't like him that much. Because he said, 'I like LeBron'," Ball Sr. told Stadium's "Sauce and Shram" show.
"LeBron's always been his guy, though."
For a player considered a big part of the Lakers' future, admitting to favor LeBron – or anyone else, for that matter – over Bryant is not exactly the best way endear himself to the Lakers' faithful.
But the point guard has previously said that he sees Kobe in the same light as LeBron.
"Kobe was up there with [James]," Ball was quoted as saying by Lakers Nation in December.
"I felt like my game was more like LeBron's than Kobe's, so that's why I gravitated towards [James'] game more, but Kobe is one of the best to ever do it. I'm glad he's getting both jerseys retired."
Last season, Ball averaged 10.2 points, 7.2 assists and 6.9 rebounds per game, while Tatum registered 13.9 points, 1.6 assists and 5 rebounds.
While the latter was a key figure for the Celtics as they reached the Eastern Conference finals for the second consecutive year, Ball was restricted to just 52 appearances due to a series of injuries.
But he underwent arthroscopic surgery on his troublesome left knee in the summer and he is expected to be fit in time for the beginning of training camp.
After a rollercoaster first season, the former UCLA student will be under pressure to hit the ground running and Magic Johnson, the Lakers president of basketball operations, hinted Ball faced the biggest summer of his career.
Aside from LeBron, the Lakers have also added veterans Lance Stephenson, Rajon Rondo, JaVale McGee and Michael Beasley to the fold, as they look to return for the playoffs for the first time since 2013.
Uncommon Knowledge
Newsweek is committed to challenging conventional wisdom and finding connections in the search for common ground.
Newsweek is committed to challenging conventional wisdom and finding connections in the search for common ground.
About the writer
Dan Cancian is currently a reporter for Newsweek based in London, England. Prior to joining Newsweek in January 2018, he was a news and business reporter at International Business Times UK. Dan has also written for The Guardian and The Observer.