LaVar Ball Is Killing Trump With Kindness, Offering To Send President Some Sneakers To Help Him Calm Down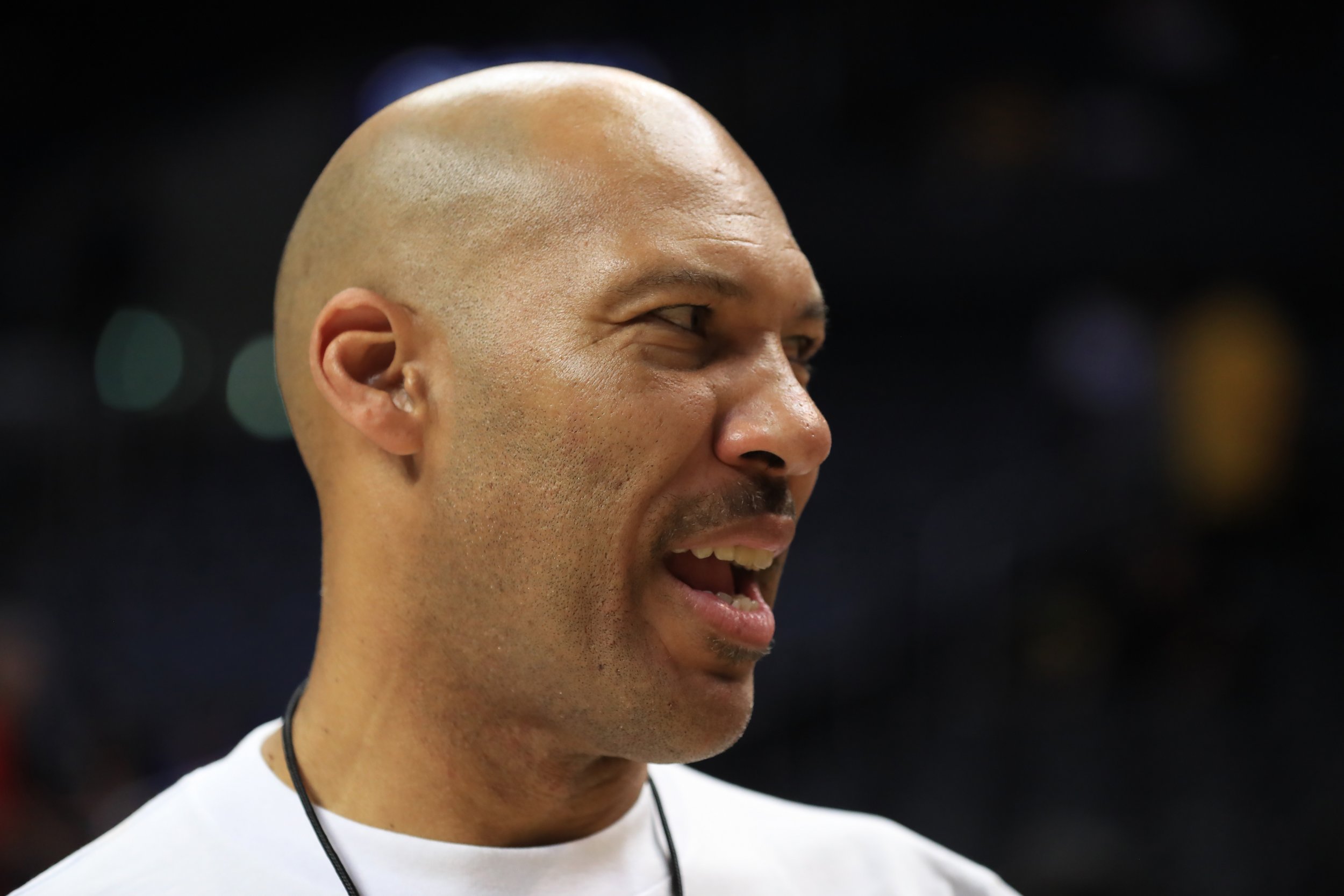 LaVar Ball has suggested he is going to help the president "calm down a little bit" by sending him some basketball shoes, amid an ongoing feud between the pair.
The father of one of the UCLA basketball players spared jail in China after being accused of shoplifting became embroiled in a spat with Donald Trump after suggesting the president had claimed too much credit for his son's release.
And the feud showed no signs of abating on Saturday, as Ball quipped in footage released by TMZ Sports that he was going to send the president a pair of his son, LiAngelo Ball, signature shoes.
"Check this out, I'm going to send Trump some ZO2s. We just got them out, man, we putting them on flight today, today is the 24th, and I said we're shipping out ZO2s. You know what, I got to ship some to Trump so he can calm down a little bit," Ball said.
"You put them on, you're going to ease up a little bit," he added.
Trump had discussed the players, Ball, Jalen Hill and Cody Riley, during a meeting with Chinese president Xi Jinping on the latter's 12-day tour of Asia, reportedly asking Xi if he would intervene on behalf of the players.
But after the players returned to the U.S., the president appeared to be unhappy with the amount of thanks he received – tweeting that the players should thank him for sparing them jail time.
"If you help, you shouldn't have to say anything," Ball said in a CNN interview last week. "Let him do his political affairs and let me handle my son, and let's just stay in our lane."
After Ball played down Trump's role in the players' release, Trump then said he should have left the players in jail, later referring to Ball as an "ungrateful fool."
"Now that the three basketball players are out of China and saved from years in jail, LaVar Ball, the father of LiAngelo, is unaccepting of what I did for his son and that shoplifting is no big deal. I should have left them in jail!" he wrote.