LaVar Ball Claims 'Lonzo Is Better than LeBron,' Says Lakers Won't Win a Title If They Trade Him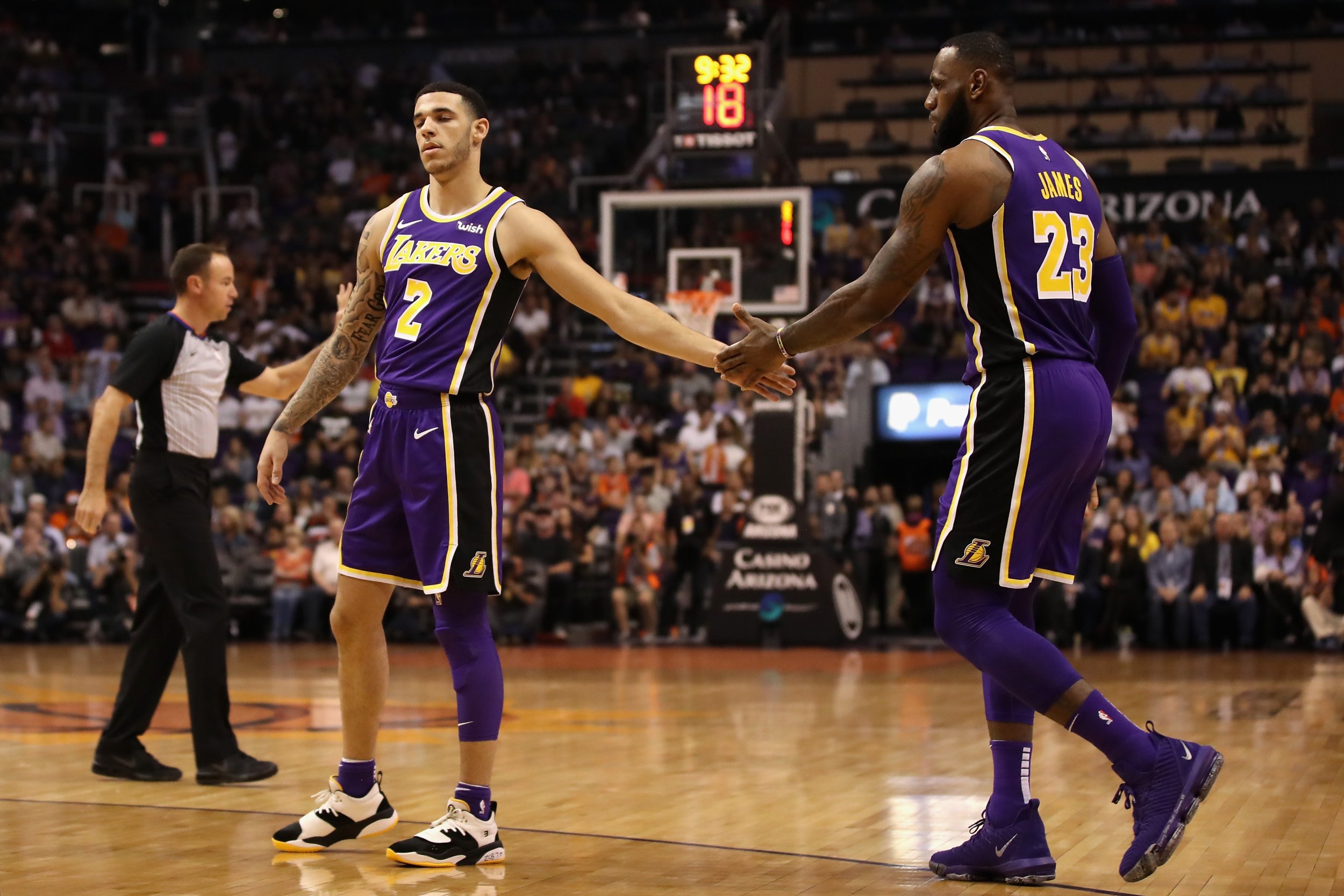 LaVar Ball believes his son, Lonzo, is a better player than LeBron James and that the Los Angeles Lakers have no hopes of winning the title if they trade him.
Earlier this week, ESPN reported that one of the trade packages the Lakers offered to the New Orleans Pelicans in exchange for Anthony Davis included Ball, along with Kyle Kuzma, Brandon Ingram, Josh Hart and Ivica Zubac.
However, the two franchises failed to reach a deal before the trade deadline and Ball remained in Los Angeles. While the Lakers have missed out on a five-time All-Star, Ball Sr. believes they are better off without Davis if signing him meant trading Lonzo.
"If [the Lakers] trade my son, it will be the worst thing you ever did," he said on FOX Sports' Skip and Shannon: Undisputed. "If they trade my son, they will never get a championship [...] LeBron James without Lonzo will not win a championship in L.A. I guarantee that."
The Lakers won only six of the 17 games LeBron missed with a groin injury he picked up on Christmas Day against the Golden State Warriors. When host Shannon Sharpe pointed out the Lakers are heavily reliant on LeBron, Ball disagreed.
"Are you saying Lonzo is better than LeBron?" Sharpe asked.
"Yes," came the reply. "LeBron is getting older. I mean I'll make 'Zo better than LeBron if I'm coaching because I'm going to let him loose."
While LaVar is renowned for his colorful opinions, suggesting his son is a better player than James was incredibly outlandish even for his standards. The second overall pick of the 2017 draft is averaging 9.9 points, 5.4 assists and 5.3 rebounds per game so far this season.
Lonzo has missed the last seven games with an ankle injury. Los Angeles is 3-4 over the period, which LaVar suggested was proof the Lakers' young core wasn't as good without his son.
"Whoever plays with my son is going to go up," he explained. "The fact that Lonzo's not playing right now, those players that you thought were good, they ain't that good. Brandon Ingram's struggling, Hart's struggling, Kuzma's struggling. They're all going to struggle if Lonzo's not there."
Ball will have the chance to prove his worth in Lakers colors for another three months at least, but there's no guarantee the Lakers won't include him in trade talks during the summer.
Los Angeles improved to 28-27 for the season with a 129-128 win over the Boston Celtics on Thursday night, but remain 10th in the Western Conference standings, 1.5 games behind the Los Angeles Clippers, who currently occupy the final playoff berth in the conference.