LaVar Ball Created the NBA (According to Google)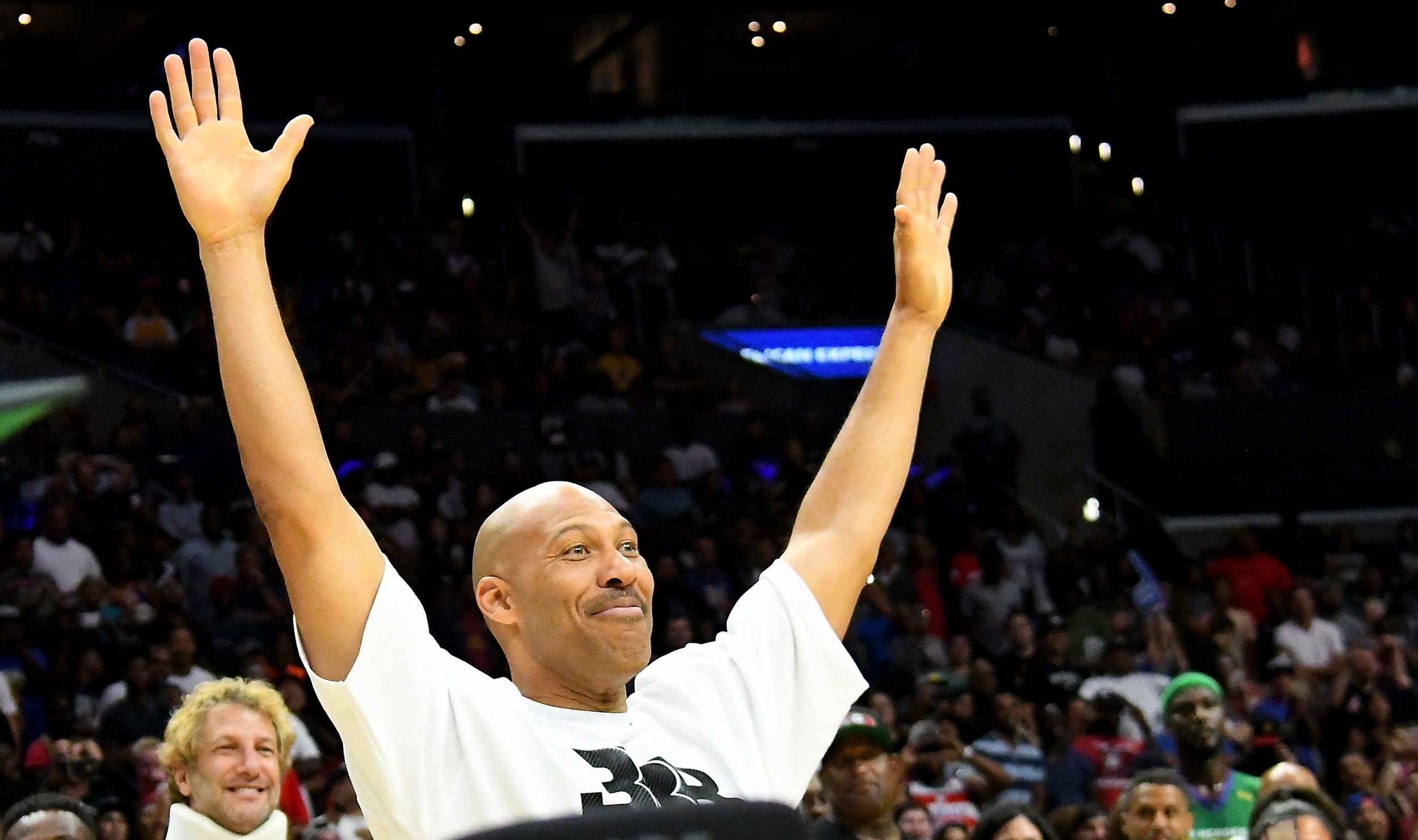 Update | Sometimes it feels like LaVar Ball creates NBA storylines by sheer force of will. But on Tuesday, according to Google—which clearly had a mix-up of some sort going—he apparently also created the league itself.
Spotted by a number of folks online, asking Google about who created the NBA returned the result in the Google Knowledge Graph that LaVar Ball founded the league. "NBA founder," "NBA creator," "who created NBA" and "who came up with NBA" will all give you the same—wrong—answer (at least for now).
For what it's worth, the NBA was actually borne out of the Basketball Association of America (created in 1946) and its 1949 merger with the National Basketball League, which led to the two leagues taking a new name together: The National Basketball Association. There wasn't really a single founder, but Maurice Podoloff was the first head of the league.
In a statement given to Newsweek, Google's press team acknowledged something was wrong. "Clearly we dropped the ball. We're taking a timeout to huddle around the issue and expect to rebound soon," a Google spokesperson said.
The auto-results linked to Ball's Wikipedia page, which does note the famous father of Los Angeles Laker Lonzo Ball plans to start his own league called the Junior Basketball Association.
Ball is a maverick in the basketball world. He created his own shoe company, Big Baller Brand, and bypassed the NCAA system on behalf of his two younger sons, LaMelo and LiAngelo, by having them sign contracts to play in Lithuania. Ball has even had a high-profile beef with the President of the United States.
Ball also told ESPN last month he plans to create the JBA, a league that would pay top college-aged players up to $10,000 month to play in a league that would replace the NCAA, whose amateurism rules prevent players from making money. As it stands, because of the NBA's age rules, top recruits often go play for a college team for just one year.
"Those kids who are one-and-done, they shouldn't be there with the NCAA trying to hold them hostage, not allowing them to keep the jersey they wear while selling replicas of them in stores," Ball told ESPN. "So our guy isn't going to go to Florida State for a year. He's going to come to our league."
Of course, the league Ball is referring to is the JBA and not the NBA, which he definitely didn't create despite what Google might tell you.
Update: Story updated to include a statement from Google.