LaVar Believes Lonzo Has Nothing to Learn From LeBron and the Lakers Are His Team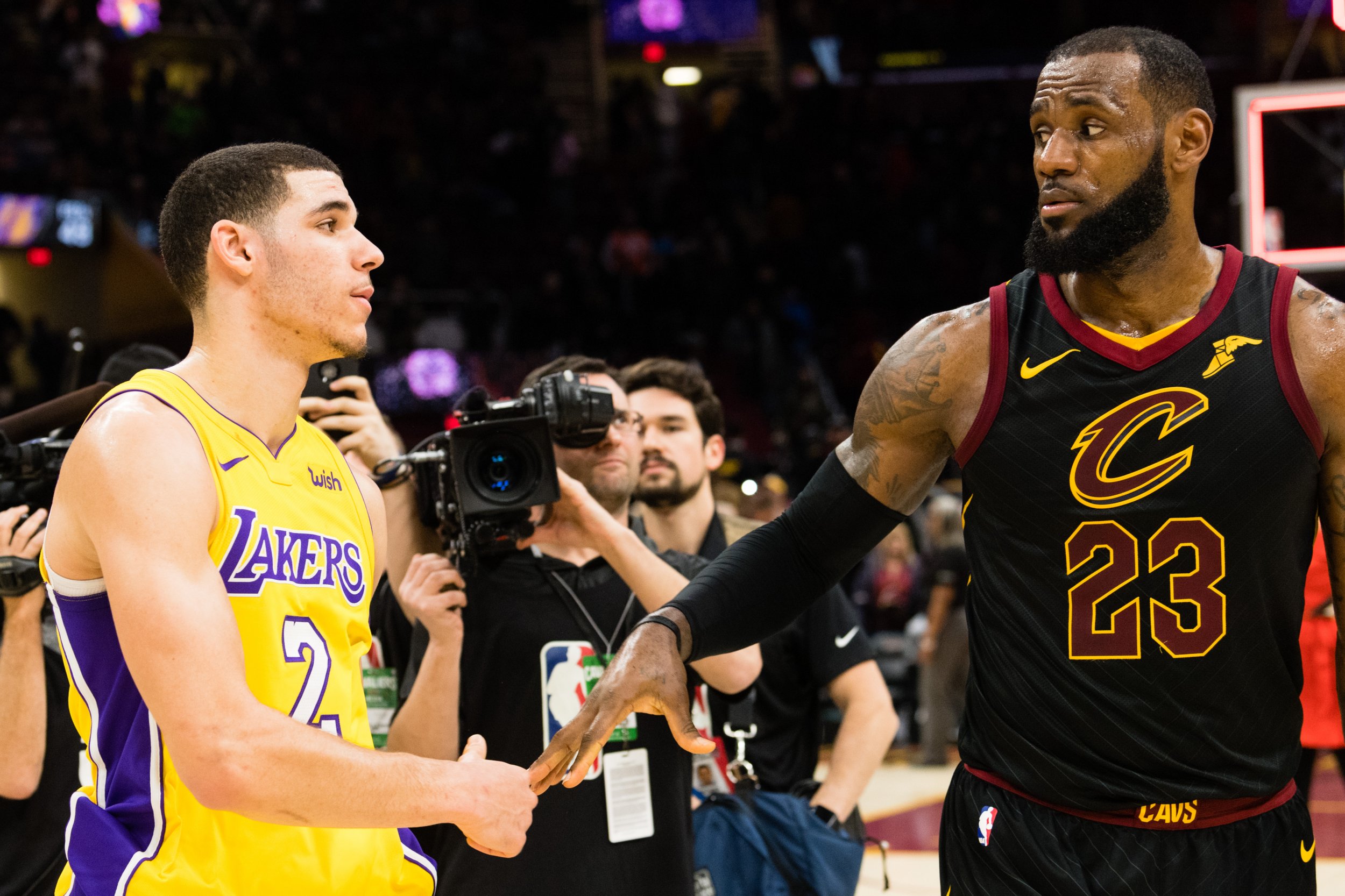 From the moment LeBron James signed with the Los Angeles Lakers last month, the impact he will have on the Lakers' young core was singled out as one of the most intriguing narratives of the upcoming season.
Intriguing, that is, for anyone other than LaVar Ball, who has claimed his son, Lonzo, has nothing to learn from playing alongside the four-time MVP.
"He [LeBron] can't learn nothing from Lonzo, and Lonzo can't learn nothing from him," Ball Sr. said during an interview with Power 106 L.A.
"What they gotta do is win together. They both know how to win, so that's the main thing."
While LaVar is not new to hyperbole, his latest outburst is spectacular even by his own standards. To put things into context, LeBron has played 1,143 games in his NBA career, winning three NBA titles and appearing in the NBA Finals for the last eight years in a row.
The 33-year-old has added four MVP accolades to his trophy cabinet, which also contains a host of other records.
Ball, on the other hand, made his NBA bow last season in what proved to be an injury-plagued campaign that restricted him to 52 games, in which he averaged 10.2 points, 7.2 assists and 6.9 rebounds per game.
The former UCLA student underwent arthroscopic surgery on his troublesome left knee in the summer and he is expected to be fit in time for the beginning of training camp.
Regardless of his father's opinion, playing alongside LeBron will in all likelihood have a major impact on Ball and on the other components of the Lakers' young core—Josh Hart, Kyle Kuzma and Brandon Ingram.
However, LaVar insisted the Lakers remain Lonzo's team, rather than LeBron's.
Ball Sr. had originally brought up the concept last month, just days after LeBron's move to the 16-time NBA champions became public.
"Everybody got made when I said yes, bring LA-Bron, that's what I call him because he's coming," he told ESPN L.A. Radio on July 3.
"[Ball] makes everybody better. That's what his job is. That's what he does. That's his characteristic. Brandon Ingram, best time he ever had in his life. Julius Randle, been here for a while, best time he ever played. What's the key element? They brought that Ball boy in. And then they say, 'It's LeBron's team.' No, this is Lonzo's team. He's coming over here. We ain't going to Cleveland."
LaVar reiterated those feelings on Monday, just over a week after he claimed Kobe Bryant did not like Lonzo because the latter grew up idolizing LeBron instead.
In an interview with Fox Sports 1 a week earlier, Pure Sweat CEO Drew Hanlen revealed that Bryant wondered why the Lakers opted to draft Ball instead of Tatum in the 2017 NBA draft.
The comments were never likely to please Ball Sr., who suggested Bryant was simply jealous his son prefers LeBron to him.
"That's why Kobe don't like him that much. Because he said, 'I like LeBron,'" Ball Sr. told Stadium's Sauce and Shram show.
LaVar's seemingly relentless PR campaign could have a detrimental effect on Lonzo, who is already under pressure.
After a rollercoaster first season, Lonzo must hit the ground running and Magic Johnson, the Lakers president of basketball operations, hinted Ball faced the biggest summer of his career.