Laverne Cox Opens up about L.A. Transphobic Attack: 'It Never Fails to Be Shocking'
Laverne Cox has spoken of the "shocking" transphobic attack she and a friend experienced in Los Angeles' Griffith Park this weekend.
The Orange Is the New Black star explained how a man "aggressively" approached the pair in an effort to hear her voice to discern her gender.
"I need to share this, I'm kind of in shock, I'm definitely super triggered," Cox said in an Instagram live posted Sunday.
Cox explained how the man approached her and her friend (whom she kept anonymous) while they were out walking and "aggressively" asked what time it was before asking, "Guy or girl?"
"Just walking through the park, talking to my friend, and then we pass this guy," she said. "He very aggressively asked for the time as he passes us."
The actress claims that her friend told the man to "f*** off," he then proceeded to start hitting her friend before leaving. Cox pulled out her phone to call 911.
"All of a sudden, the guy is attacking my friend," she said.
Although neither suffered any injuries, Cox said the experience reminded her that trans people are not safe and that the man's intention was clear.
"This dude was looking for trouble. Looking for trouble because I happen to be a trans person in public," Cox said. "That's all it felt like."
Cox explained that she had initially hesitated to go on Instagram to tell her followers about the incident which she said happened in a matter of seconds, but decided it was important to speak about it.
"I started blaming myself. We were walking in the park. We weren't doing anything..." she said.
"I think it's important to remind myself and remind you when these things happen it's not your fault. It's not your fault that there are people who are not cool with you existing in the world."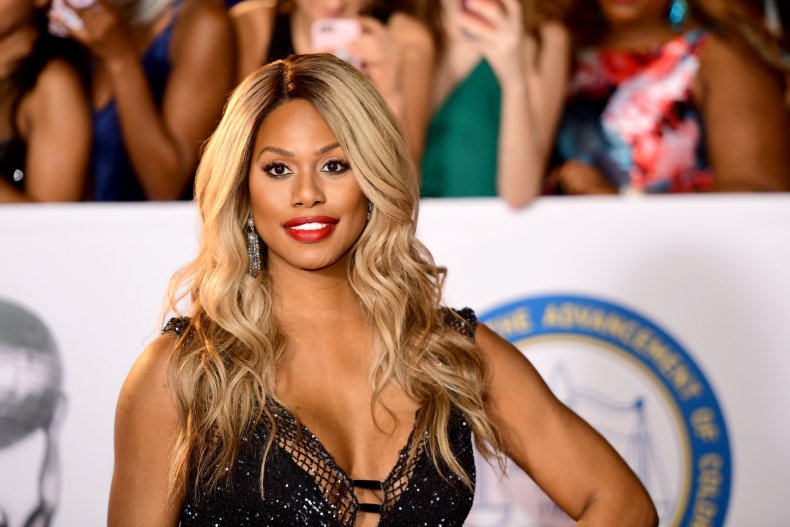 "I've had a long history of street harassment in New York," she later went on to say. "At the end of the day, it's like who cares? I'm in a hoodie and yoga pants, completely covered up, I've got my mask on. Who cares if I'm trans? Why does this affect your life?"
The incident served as a reminder to Cox of the harassment that trans people experience.
"It's not safe in the world," she said. "I don't like to think about that a lot, but it is the truth and it is not safe if you're a trans person.
"It doesn't matter who you are. You can be Laverne Cox, you know, or whatever that means," she said. "If you're trans—you're going to experience stuff like this."