Lavish Funeral for Alleged Mafia Boss Angers Rome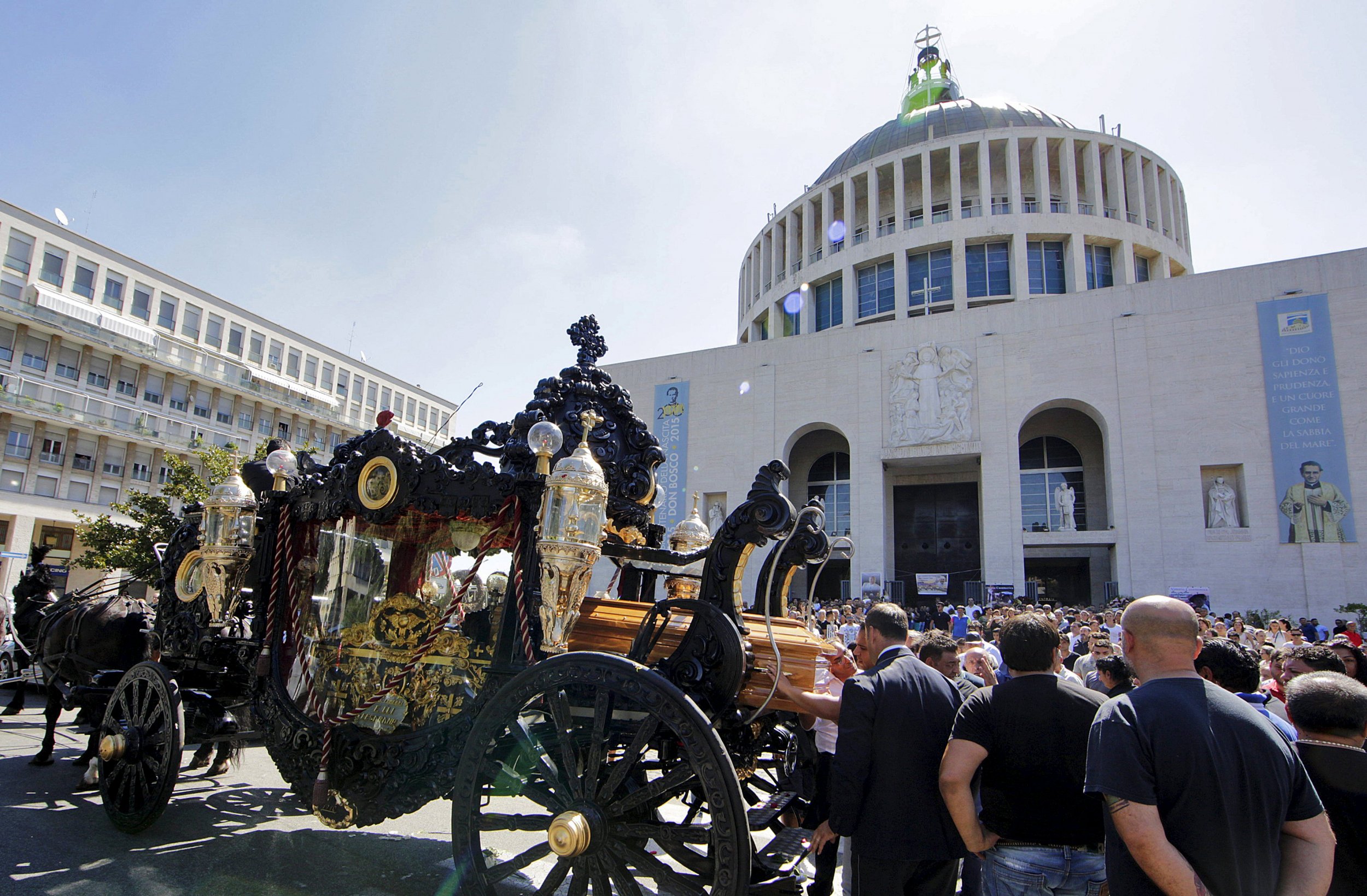 A grand funeral held for Vittorio Casamonica, the alleged head of a Roman crime family, has angered the Italian government, according to local media reports.
Hundreds of mourners gathered on the city's streets Thursday to bid their final farewells to Casamonica, the supposed head of the Casamonica clan, which has been accused of racketeering, drug running and extortion, The Guardian reports. The funeral for Casamonica, 65, who was never convicted of being a Mafia don, was held on the outskirts of Rome complete with an ornate black and gold horse-drawn carriage, roses petals dropped from a helicopter and, naturally, the stirring strings of The Godfather trilogy's theme music, The Local Italy reports.
Italian civil aviation suspended the license of the helicopter pilot who sprinkled roses onto mourners below, the AFP reports.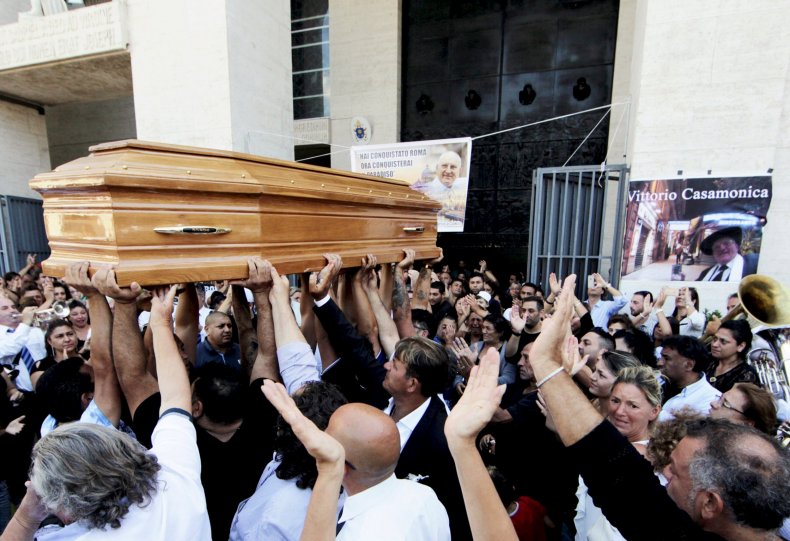 Posters outside the church declared Casamonica, who died of cancer, "King of Rome." Others read: "You conquered Rome, now you'll conquer paradise."
Rome's Mayor Ignazio Marino tweeted on Thursday, "It is intolerable that funerals are used by the living to send mafia messages." Marino and Interior Minister Angelino Alfano on Friday both said there was a "failure in the system."
Arturo Scotto and Celeste Costantino, members of Italy's Left Ecology Liberty (SEL) party, said in a statement that the funeral shows "a clear message of impunity" on the part of the clans that is "unacceptable." On Wednesday, a judge set the date for the trial of 59 people charged with corruption over the awarding of lucrative contracts to criminal bosses.
As many media outlets have pointed out, the same church where Casamonica's funeral was held refused to hold a funeral for Piergiorgio Welby, a poet and right-to-die activist who was helped to die by one of his doctors in 2006. His death was seen as clashing with Catholic values.
The priest of the San Giovanni Bosco church said he could not control what happened outside of the church, the BBC reports.