3 Reasons Olivia Benson is the Heart of 'Law and Order: SVU'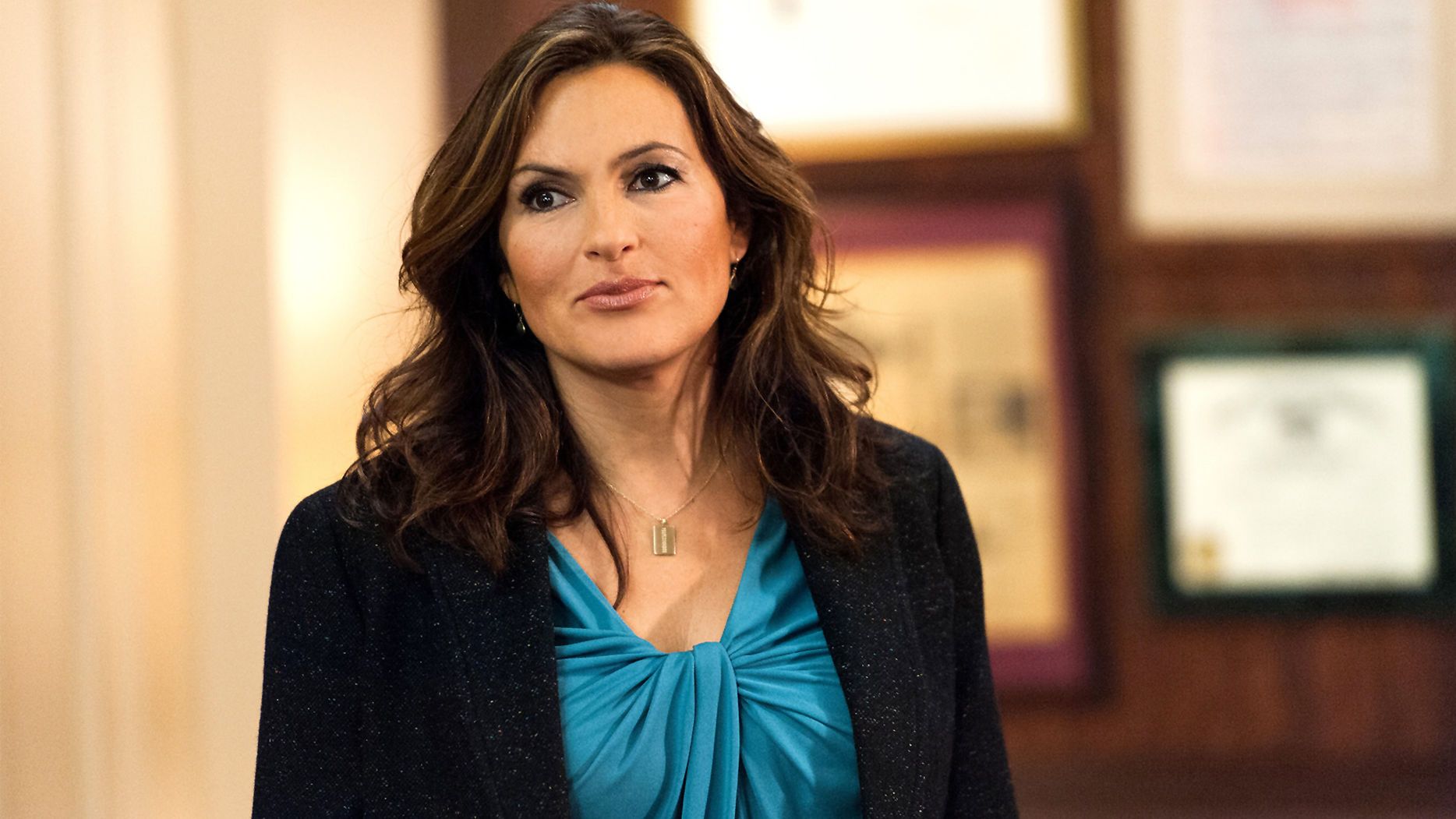 NBC's Law and Order: Special Victims Unit has been a ratings powerhouse for nearly two decades, and actress Mariska Hargitay has been the police drama's emotional center since its premiere in 1999.
This week, Benson will lead her team of detectives into their 19th season, apprehending the usual suspects—pedophiles, rapists and predators. The show debuted as a spin-off to Dick Wolf's Law and Order, but the darker stories of SVU— many of them focusing on victims of sexual abuse — attracted a very different audience, one that was predominately female. Eventually, the spin-off would surpass the original show in ratings, and in 2010 Law and Order was canceled.
SVU episodes have fictionalized infamous headlines, including Michael Jackson's child abuse trial, the murder of JonBenet Ramsey, the Columbine massacre, protests by the Westboro Baptist church, Jim Jones and his Jonestown cult, the controversial medical treatment of Terri Schiavo, and the torture of prisoners at Abu Ghraib. It's a ludicrous amount of high profile scandal for one police department to handle, even in New York City, but the show had the perfect foil in Hargitay's tough, steadfast and always human Olivia Benson. Over the years, she has become TV's most relatable badass (Benson is one of Patti Smith's favorite characters, that's how badass she is). Here are three reasons we love Olivia Benson.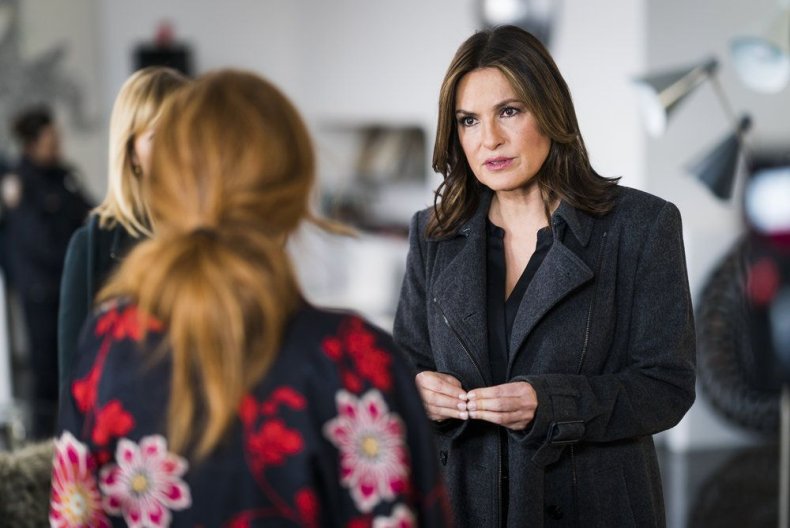 She's tough but flawed
Special Victims Unit was the first Law and Order spin-off to put a woman in a lead detective role; the original only featured women as professional psychologists or district attorneys. So Benson—one of the show's two lead detectives—was a revelation to Law and Order fans. For female viewers, she quickly became a surrogate: strong, dependable, loyal to her first partner, Elliot (Christopher Meloni), but also flawed and, as a woman navigating a sexist world, relatable. Hargitay's hair might change with every season, but Benson's steady intention to do the right thing was constant. Most of all, she evolved—not just from bottom-rung cop to lieutenant, but as a person; everything that happened to the character, every mistake she has made, is in Hargitay's nuanced performance.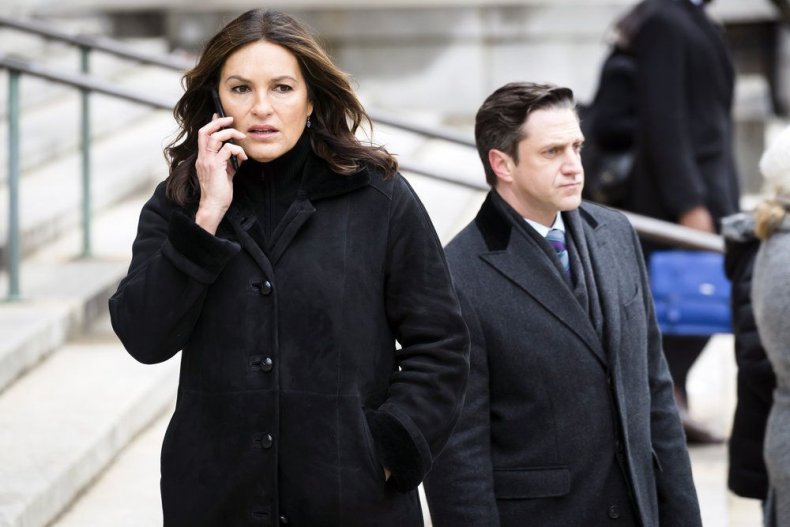 She'll do anything to protect her victims
Perhaps it was inevitable that a female detective investigating rape cases on a television drama would eventually be targeted by a sexual predator herself. But SVU smartly deepened the story by making Benson "a product of rape," as she sometimes describes herself to victims (her mother had been sexually assaulted and elected to keep her daughter). This is at the heart of the detective's compassion for her victims. In "Payback," a season one episode, Benson found herself empathizing too heavily with female killers who hunt their rapists vigilante-style. That got her a reprimand from her boss, Captain Cragen (Dann Florek). In letting her emotions rule over the law, he said, Benson nearly crossed the line. Cragen's warning echoes through later seasons since, well, Benson is always going to cross that line. It's why fans love her.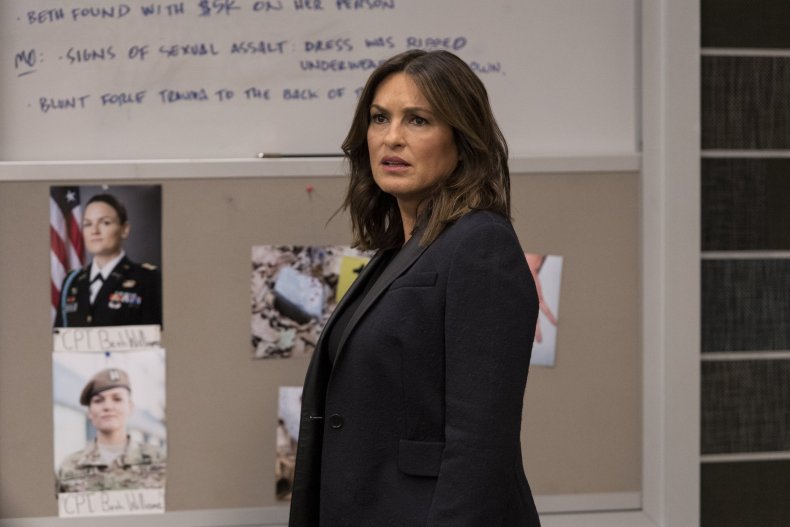 She'll do anything for her former partner
The unyielding devotion between Stabler and Benson has been compared to the bond of X-Files detectives Mulder and Scully. But unlike the latter two, and despite the same palpable romantic tension, Stabler and Benson never hooked up. This disappointed many fans, but was a smart move by the show's writers, allowing for the development of one of TV's most complex and satisfying friendships between a man and a woman. For 12 consecutive seasons, Benson was emotionally supported and intellectually challenged by her male partner, and though borderline-silly plotlines forced them to express their affection for one another, SVU emphasized the integrity of the characters.
In the season 13 premiere, Stabler is confirmed as having submitted his retirement papers off-screen. He wasn't coming back. Meloni had already exited the show, so any closure was going to have to come solely from Hargitay. Though Benson kept her composure around her colleagues, she ended the episode by locking herself in an interrogation room to weep. It was a moment that helped earn Hargitay an Emmy nod that year. She lost to Julianna Margulies for The Good Wife, and somehow has never been nominated since.
Law and Order: Special Victims Unit airs Wednesday nights on NBC.