Law Enforcement Rejects Republicans' Push to Allow AK-47 Concealed Carry
A proposed bill seeking to expand Tennessee's concealed carry laws to include all firearms, including AK-47s, has sparked safety concerns from some of the state's law enforcement agencies.
State Republicans are pushing for a new bill, House Bill 1005, to change the reference "handgun" to "firearm," broadening which guns citizens would be allowed to publicly carry to include semi-automatic weapons.
But tensions over the bill escalated during a subcommittee hearing after officials with Tennessee Highway Patrol (THP) and the Tennessee Department of Safety and Homeland Security warned that expanding concealed carry could pose serious safety threats to law enforcement officers, who would have to interact with people openly carrying "any kind of rifle or high capacity" weapon.
On Tuesday, THP Colonel Matt Perry explained to state lawmakers that, "Because of constitutional carry, we can't ask them who they are, what they're doing, why they have it, we just have to let it happen."
"It makes us extremely reactionary," Perry testified. "In most cases, we won't have firepower that matches."
"How do we address them?" he asked the subcommittee.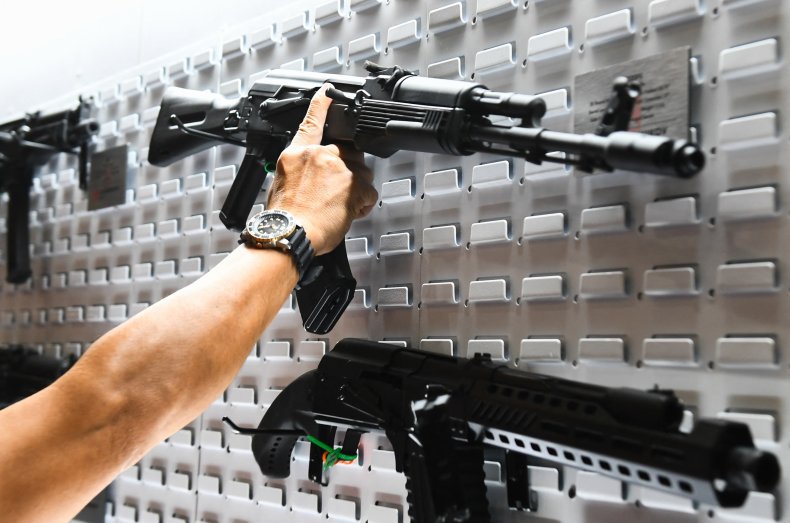 Tennessee Republicans have argued that the language of the state's concealed carry laws is too limiting on the constitutional right to bear arms.
The bill's sponsor, freshman GOP state Representative Rusty Grills, told his fellow lawmakers that he saw it as their "job as legislators" to protect the constitutional rights of Tennesseans.
The proposed bill is among several gun bills that have been introduced in this year's legislative session. Other Republican legislators have spearheaded efforts that would allow 18- and 19-year-old residents to carry handguns without permits, allow enhanced permit carriers to bring their handguns on college campuses and allow school faculty to carry concealed handguns on school grounds.
On Tuesday, Elizabeth Stroecker, the Department of Safety's legislative director, said that HB 1005 would allow anyone to carry assault-style rifles down major streets or outside the Capitol building in Nashville.
"Simply changing everything in the code from handgun to firearm is a safety concern," she said.
Democratic state Representative Bill Beck asked her, "I'm reading this bill, and this would allow any individual to carry an AK-47 out front of a building and up and down Broadway. Am I reading that correctly?"
"Yes, sir," she replied.
The pushback that the bill received from law enforcement enraged Republicans like state Representative Chris Todd, who lambasted Perry and Stroecker for testifying against the legislation with the express permission of Republican Governor Bill Lee's office.
"It's appalling to me to have you guys come here to represent the governor of this great state opposing legislation, it really is beyond the pale," Todd said.
In response to Todd's criticisms, state House Majority Leader William Lamberth, a Republican, jumped in to defend the testimonies, saying Perry and Stroecker were only "doing what they've been asked to come here to do."
On Friday, the Tennessee Department of Safety and Homeland Security told Newsweek the department remains opposed to HB 1005.
The bill recently passed through the civil justice subcommittee and will be up for debate by the full committee on March 1.
Update: 02/24/23 12:55 p.m. ET: This story was updated with comment from the Tennessee Department of Safety and Homeland Security.
Update: 02/27/23 10:48 a.m. ET: This story was updated with Beck's comments.