Law and Order: SVU is returning for a 22nd season this fall, with Olivia Benson (played by Mariska Hargitay) returning to solve more crimes on NBC. Although originally the Season 22 premiere was meant to see her reunited with former colleague Elliott Stabler (Christopher Meloni), that is now not happening. There is still, however, plenty for Special Victims Unit fans to enjoy when the show starts airing on NBC and streaming online.
When Law and Order: SVU Season 22 starts
The premiere of SVU Season 22 airs on NBC at 9 p.m. ET / 8 p.m. CT on NBC.
Initially, plan was for Law and Order: Special Victims Unit to share a night with new spin-off Law & Order: Organized Crime, which would be headed by former SVU star Christopher Meloni. This also meant that both shows were set to crossover in the fall.
However, with Organized Crime now delayed into 2021, any plans of a crossover have been delayed until then.
Instead of reuniting Benson and Stabler, the SVU Season 22 will address the anti-police protests that emerged in the aftermath of the murder of George Floyd. The synopsis for the premiere reads: "In the season premiere, the squad's effort to solve an assault is hampered by their own blind spots and a community that is losing trust in the police."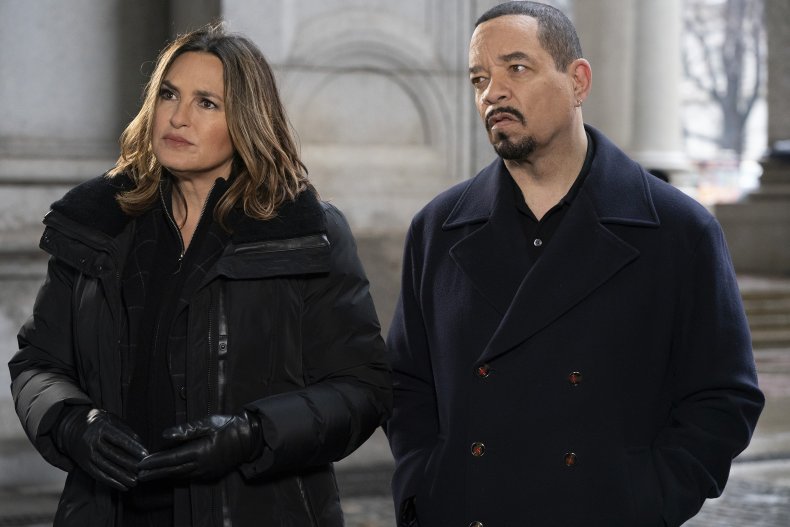 Showrunner Warren Leight went into more detail in a TVLine interview: "In our season premiere, 'Guardians and Gladiators,' our cops arrive at a crime in Central Park where a Black man has already been arrested.
"As civilians record their every move on cell phones, the squad makes a series of quick decisions that turn an already enraged community further against them. Throughout the episode, and the season, we'll be looking at how explicit and implicit bias shape the criminal justice system, and also at how public scrutiny and anger, and internal conflicts, affect our squad."
How to watch Law and Order: SVU Season 22 online
After episodes of SVU air every Thursday on NBC, they will be available on multiple streaming platforms. Shortly after each episode airs, it is expected to be available on both Hulu and NBC's own streaming service, Peacock. NBC also has a livestream that allows viewers to watch the show online as it airs.
Both of those streaming services have all the previous 21 seasons of Special Victims Unit. Viewers can get a free trial to both Hulu and Peacock to watch new and old episodes of Law & Order: SVU for free. Peacock has a seven-day free trial, while Hulu offers 30 days. The former costs $4.99 a month for its premium package with ads, and $9.99 without commercials, and the latter costs $5.99 a month with ads (and $59.99 a year) and $11.99 a month without (or $119.99 a year).
On Peacock, the first two seasons of SVU from 1999 and 2000 are available to watch on their free tier, but the rest are only available on premium.
Law and Order: Special Victims Unit Season 22 airs Thursday at 9 p.m. ET / 8 p.m. CT on NBC.