'Law & Order' Elliot Stabler Spin-Off: Everything We Know About The 'SVU' Sequel
Law & Order may soon be getting a spin-off to one of its spin-offs, with a fan-favorite character from Special Victims Unit returning to lead the series. NBC is planning a 13-episode sequel show following former SVU staffer Elliot Stabler (played by Christopher Meloni) in a new police role. This comes almost a decade after the character was last seen in the long-running procedural.
According to Deadline, this as-yet-untitled series would see Stabler leading a unit tasked with fighting organized crime. Though no cast members other than Meloni have been announced, the show is expected to be set in New York, giving this new spin-off plenty of chances to crossover with SVU. This also means that fans could see Stabler reunited with former co-worker Olivia Benson (Mariska Hargitay) soon.
Also a possibility to return for this new spin-off is Isabel Gillies, who played Stabler's wife Kathy in 11 seasons of the NBC procedural. SVU was actually the last time the actor appeared on a scripted show, however, so it remains to be seen whether she will return to screens after making herself a second career as a best-selling writer.
Meloni himself has confirmed his involvement on Twitter. Replying to a fan who wrote, "sir can you pls confirm you're coming back as stabler so we can all sleep easy for the first night since quarantine began??!!!?" the Wet Hot American Summer actor replied, "sleep tight."
The Stabler-focused Law & Order spin-off is not the only one that NBC has its eye on. In 2019, plans were announced for another offshoot titled Hate Crimes. Though that series stalled in May last year, at that time NBC Entertainment co-chairman Paul Telegdy said, "Law & Order: Hate Crimes is in ongoing development. I am very confident that it will happen one day" according to Deadline.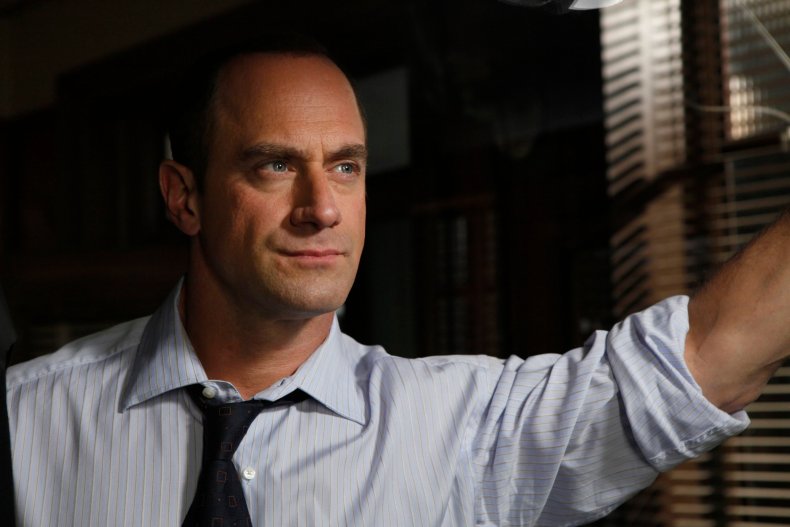 If the Stabler series and Hate Crimes do get produced, they will be the sixth and seventh spin-offs of the original show, not including the Chris Noth-starring TV movie Exiled and a number of foreign adaptations. They would also be the fifth and sixth show that Law & Order creator Dick Wolf has airing right now. Special Victims Unit is in its 21st season and Wolf also has another franchise in the form of the three One Chicago shows.
The Stabler spin-off will be the first show out of a five-year, multi-million dollar deal Wolf has struck with Universal Television. Though few details have been revealed about the show so far, Deadline reports that the show may be run by Matt Olmstead, who formerly led production on Wolf's Chicago PD.