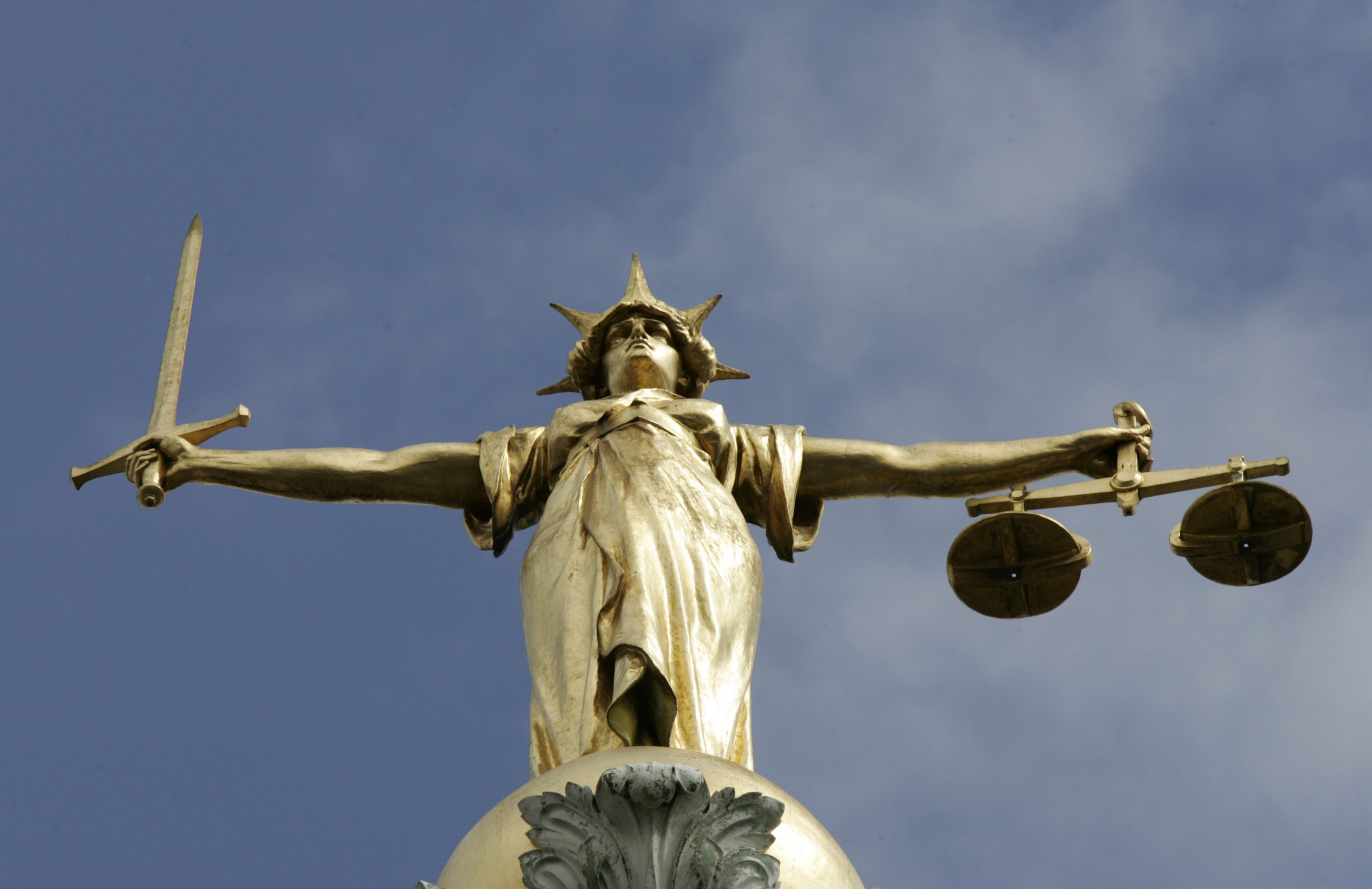 The theme of the recent Association of American Law Schools annual meeting was "legal education at the crossroads." Legal education is at a crossroads, but you would hardly know it from the AALS convention program, from the American Bar Association's recent revision of its accreditation standards, or from what law schools are actually doing in response to a six-year decline in applications.
To head off the crisis, legal educators should be talking about an entirely new business model. That the existing model has failed should be evident to any thoughtful observer. But because most law faculty view themselves as public servants and legal education as a public good, they reject the very idea that legal education can even be thought of in business terms.
The Crisis in Legal Education
Like it or not, law schools face real business challenges. Demand has declined every year since 2010—not just a little but by nearly 40 percent. The same number of law schools have 33,000 fewer prospective customers than they had five years ago.
At a minimum, this means law schools must be far less selective if they are to come close to historic enrollment levels. Because the vast majority of law schools are heavily dependent on tuition revenue to meet expenses, achieving enrollment targets is critical to the bottom line. It doesn't matter how much public good they are doing, law schools, like the universities to which most of them are attached, do have a bottom line.
But even achieving enrollment targets does not guarantee a balanced budget. For the past two decades, law schools have been relying on discounted tuition to recruit the best students. Students with higher test scores and undergraduate grade point averages boost rankings, which helps with student recruitment.
But tuition discounts, sometimes approaching 100 percent, are problematic. When aggregate discounts become too large, more students actually result in less net revenue. Without endowment income sufficient to cover tuition revenue lost to discounting (which very few schools have), the least qualified students with the worst prospects for gainful employment after graduation end up paying for the most qualified students to attend law school.
It is also the case that law school tuition has risen in excess of inflation for the past four decades. When I entered the University of Chicago Law School in 1969, tuition was equivalent to $16,000 in 2014 dollars. Chicago's 2014 tuition was over $54,000. No one can claim that today's students are getting three and a half times more value than I did 45 years ago, but they are willing and able to pay that much because they can get government guaranteed loans to cover the expense.
Top graduates from the University of Chicago will have no difficulty repaying $150,000 to $200,000 in law school debt, but most graduates of most law schools will spend most of their careers paying for their legal education, while many will never be able to do so. The economics of legal education are inextricably linked to the demand for new lawyers, which is linked to the market for legal services. That market has changed dramatically and permanently over the past decade resulting in six consecutive years of decline in the demand for new lawyers.
In the face of these economic challenges, most legal educators appear to assume that their options are three: cut expenses, somehow maintain enrollments or get their universities to bridge the growing financial gap.
Cutting expenses within the current business model is difficult. Short of moving into smaller and less commodious space, there is little to be done about facilities costs in the short term. Program cuts compromise highly competitive student recruitment. Indeed many schools are considering the addition of new programs, including graduate degrees that will add to total costs for students willing to enroll, in hopes of enticing more students. Faculty, the largest expense for most schools, are almost all tenured making cuts impossible without scaring off prospective students by declaring financial exigency.
As noted above, maintaining enrollments in the face of plummeting applications requires some combination of lowered admissions standards and tuition discounts. But the former threatens rankings, which undercuts recruitment, and the latter can lead to a decline in net revenue. Because most universities face similar financial challenges, there is little prospect for sustained help from parent institutions.
The current practice of year-to-year, incremental expense cuts, combined with heavily discounted tuition to maintain enrollments, is not going to fix the problem. The deeply ingrained business model that yields the numbers indicated above for both law schools and their students is not sustainable.
The longer legal educators remain in denial about the true magnitude of the financial crisis they face, the more devastating will be the crash. It should be obvious to even the casual observer why the existing business model is broken for all but the well-endowed, elite law schools.
The Failed Business Model
Through the first half of the last century law schools relied on small faculties to teach large classes in facilities consisting of a few lecture halls, offices and a library. Today large faculties teach small classes in elaborate facilities housing high tech classrooms, court rooms, cafes, lounges, suites of faculty, administrative and student organization offices, computer labs, libraries and even workout rooms in a few schools. Faculty teach not only smaller, but fewer, classes, with frequent sabbaticals and research leaves. Little wonder tuition has risen in excess of inflation for four decades.
As someone who promoted all of the above as a law school dean and benefited from it all as a law professor, it pains me to acknowledge that during my nearly four-decade career legal education, I abandoned frugality for profligacy. Some of the rise in cost resulted from program expansions in response to a plethora of new legal specialties and from steady pressure from the American Bar Association for more training in lawyering skills that requires a much lower student-faculty ratio.
But the core factor in the escalating cost of legal education is that the guild of law school professors long ago captured the combined regulatory apparatus of the American Bar Association (ABA) and the AALS. We law professors have constructed a legal education model that, first and foremost, serves faculty interests—higher salaries, more faculty protected by tenure, smaller and fewer classes, shorter semesters, generous sabbatical and leave policies and supplemental grants for research and writing. We could not have done better for ourselves, except that the system is now collapsing.
A New Business Model
With a new business model, a quality legal education could be provided at half of today's average tuition. Here are a few suggestions for how to do it:
Cut faculty numbers in half by requiring faculty to devote most of their time to teaching. In the existing model, law faculty are expected to teach, produce scholarship, engage in public service and perform service to their institution. Because achieving tenure at most institutions depends almost entirely on the production of scholarship, that function has come to dominate faculty time. Prospective professors are asked not about their interest in and preparation for teaching, but whether or not they have a research agenda. High level scholarship is important to the development of the law and can be a positive influence on teaching, but it is not in the interest of the public or of students (paying the bills) for the thousands of law faculty at some 200 law schools to devote most of their time to writing articles that usually duplicate the efforts of others. Reducing the administrative responsibilities of faculty will also free up time for teaching. A role for faculty in institutional governance is important, but in most law schools endless committee meetings and mundane administrative tasks can become overwhelming despite the rapid increase in administrative staff.
Eliminate tenure and take advantage of a highly competitive market for law professors. Tenure once served as a bulwark of academic freedom, but today's speech codes and mandatory trigger warnings make a mockery of that once grand idea. Tenure has become little more than a form of job security in a world where most people manage without a guarantee of lifetime employment. Today's law professors earn a comfortable living. Some even become wealthy by double dipping through lucrative consulting assignments that also take away from time for teaching. While there are thousands of practicing lawyers and judicial clerks standing in line for law teaching jobs, tenure assures that available teaching positions at any given time are relatively few. A more competitive market for law teachers would reduce costs while improving teaching quality.
Reduce law school from three to two years. Although the law has become ever more complex over the last many decades, the basic intellectual skills required of practicing lawyers have changed little. Two years in a well-conceived curriculum are ample to provide those skills. It would be a fool's errand to try to teach law students the broad substance of our burgeoning and always changing laws no matter how long they stay in law school. Law schools also have taken on many tasks, like instruction in basic writing skills, which should be and can be more effectively acquired prior to law school. The expansion of lawyering skills training appeals to students anxious to become "real" lawyers. But after a half century of clinical and other skills programs, law schools continue to be faulted for too much theory and not enough skills training. This suggests that the existing model is not working. Perhaps legal educators should look to the British or elsewhere for a different approach. It is long past time to acknowledge that the biggest obstacle to making law school significantly less costly for students by reducing it to two years is that law schools are addicted to the tuition revenue generated by the mandatory third year or its equivalent. The fact of the matter is that most third year students are biding their time, at great expense, until they are allowed to take the bar exam and get on with their careers.
Stop the facilities arms race. While new programs and larger faculties have required law schools to expand office space, the last two decades have witnessed a surge in the construction of ever more palatial law school buildings. Many have been debt financed placing an added burden, along with new maintenance costs, on operating budgets. With declining enrollments and smaller faculties law schools will require smaller, not grander, facilities in the coming years.
Take greater advantage of online instruction technologies. There is little doubt that some of what lawyers need to know is best taught by professors in a classroom. But there is much that can be learned, as well or better, through online instruction. Why have hundreds of professors ranging from excellent to terrible teaching the rules of evidence, or the Internal Revenue Code, or administrative procedures act to 50 or 100 students at a time when a handful of truly outstanding teachers could be made available to every law student in the country? Most law professors will object that they are teaching students far more than the substance of the law—that they are teaching them to solve problems and to think like lawyers. But those skills do not need to be taught in every course, and the reality is that most law students are centrally concerned with learning the substance so they can pass a bar exam. The Socratic method can be stimulating and mind-opening, but few professors do it well, and even if all professors were masters of Socratic dialogue there are steeply diminishing returns to its repetition in every course.
Other Obstacles Remain
These are just a few of the more obvious elements that might contribute to a new business model for legal education. Once legal educators accept that drastic change is needed, other, and probably better, ideas will surface.
But there will be little such circumspection and innovation until law schools are freed from the heavy-handed, one-size-fits-all ABA accreditation standards. Although the ABA has just completed a comprehensive review of the standards and has made some changes intended to give law schools greater flexibility in meeting those standards, there remains little room for true innovation.
In fact, the most substantive change is to mandate for all law schools to require all students to take a minimum of six credits in "experiential courses," a requirement that will increase the costs of compliance given the low student-faculty ratio normally required for such courses. The new standards also allow for more "distance education," but with tight restrictions that protect the central role of in-house faculty.
The ABA would better serve the public and the profession if it turned its attention to ensuring that law schools are transparent about what they offer and how their graduates fare in the market for lawyers. Otherwise law schools should be allowed to innovate, specialize, experiment and appeal to prospective students not on their rank among a sea of law schools doing basically the same thing, but on the basis of the unique education they offer. Only then will new business models emerge and be tested against the realities of the 21st century market for legal services.
Because the ABA accreditation process serves the vested interests of law professors and of law schools in relation to their parent institutions, the needed reform is unlikely without pressure from others with an interest in the future of legal education.
Fortunately those others exist, and they have the power to force change. Each state, usually acting through its high court, determines who is qualified to practice law within its borders. To the extent that each state requires candidates for admission to the bar to hold a degree from an ABA accredited law school, each is complicit in sustaining the cartel that is American legal education.
Odd as it seems, the key to finding new business models for legal education may rest with the high courts of the 50 states. If their bar admission standards focus more on the qualifications in individual applicants and less on where applicants acquired those qualifications, legal educators would be freed to succeed or fail on the basis of the quality of the education they offer.
The legal profession and the public it serves would be better for it. Legal education would become sustainable and better adapted to 21st century needs. And law students could begin their careers with little or no debt.
James Huffman is dean emeritus and formerly the Erskine Wood Sr. professor of law at Lewis and Clark Law School in Oregon. This article first appeared on the Hoover Institution website.