Lawmaker Asks if Teacher Thinks Colleagues 'Can't Be Trusted' With Firearms in School Because They're Racist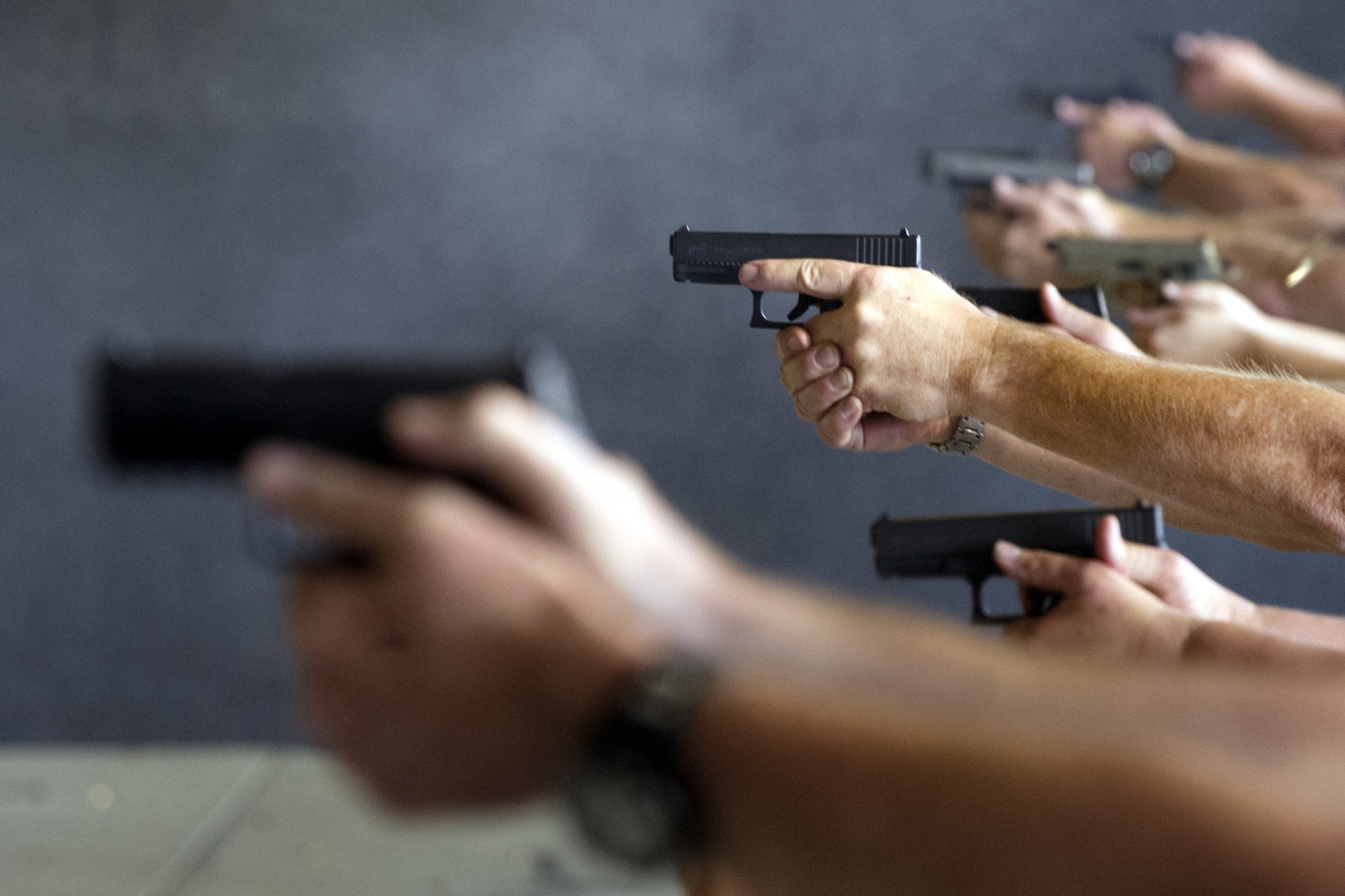 When a Florida teacher expressed concern that arming teachers would pose a danger to minority students, a state representative questioned if that was because she believed her colleagues to be racist, anti-Semitic and Islamophobic.
On Thursday, the Florida House Education Committee held a hearing about proposed legislation regarding school safety, which would include the voluntary arming of educators. Grieta Patenaude, a teacher at Robinson High School in Tampa, said she opposed the bill for a number of reasons, including that it would be dangerous for minority students.
She said she'd heard her colleagues make disparaging remarks about their Muslim, yellow, Spanish-speaking, black and brown students and didn't want them making "terrorist assumptions" against those students.
"Are you stating here publicly that you believe that the other teachers that you work with are racist, anti-Semitic, Islamophobic…and as a result, they can't be trusted?" state Representative Randy Fine asked.
Patenaude responded that she thought racism, anti-Semitism and Islamophobia existed in every population because it's "just part of society."
Fine replied, "I think a little bit better of teachers," and state Representative Cord Byrd asked Patenaude to point out her racist colleagues because he didn't know any teachers exhibiting those behaviors. Newsweek reached out to Patenaude but did not receive a response in time for publication.
"It was a repulsive reflection of her view of other teachers," Fine told Newsweek. "I'm certain all of the committee members shared my view in that [being a] teacher is a noble profession, filled with people who want to do the right thing."
He added that he didn't consider schools places where "racist, homophobic, Islamophobic people go to work."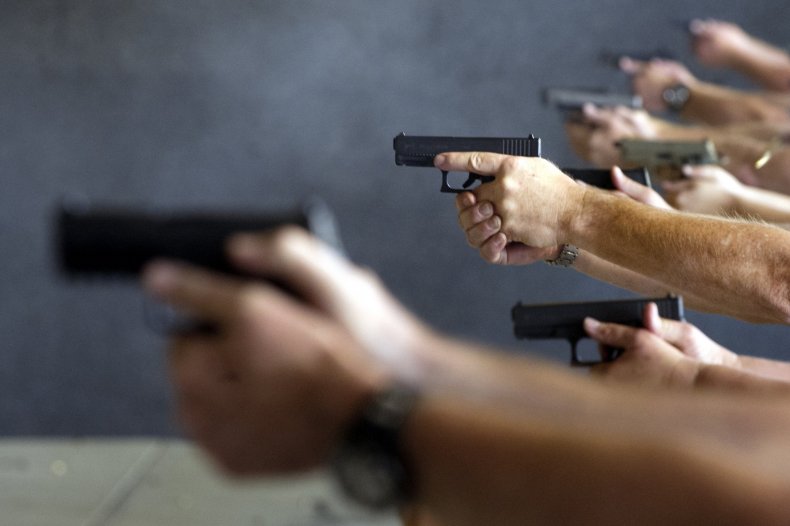 During her time at the podium, Patenaude expressed another concern: that if were armed, police responding to a shooting might be unaware she was a teacher and could shoot her. She also wondered how she would be able to keep a gun safe in her classroom, yet accessible in times of an emergency.
When Fine asked where in the bill it said Patenaude would be required to carry a firearm, she acknowledged it didn't say that.
"I would oppose a bill that required any school employee to carry a gun as a condition of employment," Fine told Newsweek. "But I think that allowing individuals that request the ability to do that and go through extensive psychological screenings, drug testing and weeks upon weeks of training ... that is a great way to help protect our students."
Regardless of who was being armed, Patenaude argued that if legislators thought schools needed armed personnel for school safety, it should be part of the law enforcement budget, not the education budget.
"Officers are constantly training for these types of situations," Patenaude said. "Teachers are constantly training to teach."
Instead of arming teachers, she encouraged legislators to look into bulletproof glass, auto-locking doors and smart badges.
The bill would enable schools to have guardian programs, with "school guardians" who could carry a firearm with them on school property. To be a school guardian, an educator would have to hold a valid license, complete 144 hours of training, pass a psychological evaluation and pass drug testing.
"I think we have to do everything we can to protect our students and, frankly, our teachers, and I believe we should give teachers and all school employees the ability to protect themselves and their students if they want that right," Fine told Newsweek.
The education committee approved the bill on Thursday, 11 votes in favor to five votes opposed.
Lawmaker Asks if Teacher Thinks Colleagues 'Can't Be Trusted' With Firearms in School Because They're Racist | U.S.