Lawmaker, Pastor Charged With Hate Speech for Quoting Bible Walk Free
Hate speech charges against a Finnish lawmaker and a Lutheran pastor who shared anti-gay Bible passages were dropped Wednesday.
Päivi Räsänen, a member of parliament, and Bishop Juhana Pohjola of the Finnish Evangelical Lutheran Mission were facing hate speech charges after Räsänen wrote and Pohjola published a pamphlet about "biblical marriage," CBN News reported. Räsänen was also facing charges for comments made in a broadcast interview and on her social media, the report added.
The case highlighted the line between expressing religious beliefs and expressing hatred toward a group of people. Though the court acknowledged that the politician's words were at least "partly offensive," it decided that as long as the intention was to speak about her religious beliefs and not to "disparage homosexuals," it cannot be considered hate speech, according to Finnish newspaper Helsingin Sanomat.
Räsänen has been a member of the Finnish Parliament since 1995 as part of the Christian Democratic Party. In 2004, she wrote the pamphlet Man and Woman: He Created Them, which described homosexuality as "a disorder of psychosexual development, among other things," Helsingin Sanomat reported. The Lutheran Mission published the pamphlet, which is why Pohjola also received a hate speech charge.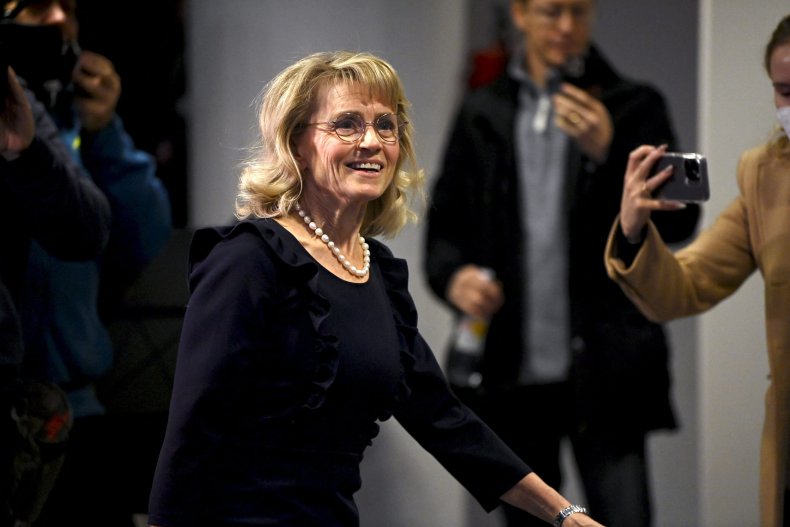 In 2019, Räsänen tweeted criticism of the State Lutheran Church's collaboration with an LGBTQ pride event, posting a picture of a Bible verse, she told CBN News in a 2019 interview.
"In my tweet, I directly cited Romans first chapter and verses 24 to 27 and posted the picture of the passages from the Bible," Räsänen said.
The verse she cited describes men who "abandoned natural relations with women and were inflamed with lust for one another." It says men who commit "shameful acts with other men" receive "in themselves the due penalty for their error."
The third charge was regarding comments Räsänen made on Yleisradio Oy (Yle), Finland's national public broadcaster, where the court said she discussed "the role of genetic inheritance in homosexuality and the deterioration of human genetics in general," according to Helsingin Sanomat.
In a press conference following the court's ruling, Räsänen said she was happy and relieved with the decision to drop the charges, Yle reported.
"I am also grateful that I have been given this opportunity to defend freedom of speech, to defend freedom of religion," she said. "I hope that with this decision, others will not have to go through a similar process."
She added that this was a "historic decision" and that she intends to continue quoting the Bible and hopes others do the same, according to Yle.
Prosecutor Anu Mantila expressed disappointment with the decision, telling the national broadcaster that the court did not thoroughly weigh the LGBTQ community's fundamental rights.
"They interpret [Räsänen's] statements differently from the prosecution and therefore consider that the limits on freedom of expression have not been exceeded," Mantilla said. "In my view, this is precisely why this element of non-discrimination and non-equality has now not been adequately addressed."
Update 3/30/22, 12:05 p.m. ET: This story was updated with additional information and background.