Lawmakers Blast Child-Abuse Inquiry on Tax Shelter Jersey Island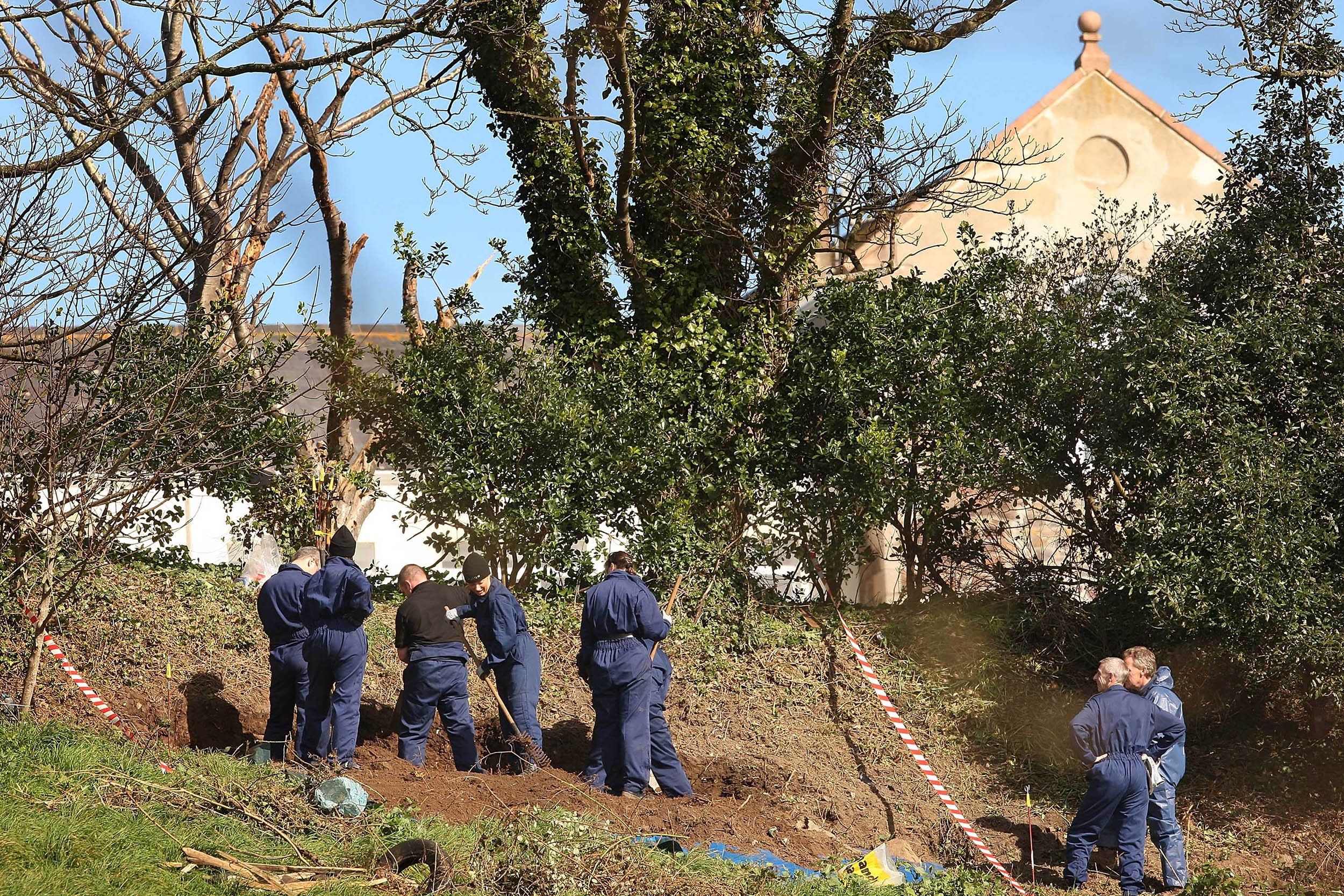 Neil McMurray used to be a professional fisherman and crabber—until one of his children was repeatedly bullied in school and he found himself investigating what he began to view as a startling lack of concern for the welfare of children in his tiny island home.
"For the past decade, I have been writing about what I have come to see as a culture of concealment within our government, education and justice systems, which have repeatedly failed the most vulnerable members of our society, particularly children," says McMurray.
McMurray lives on the island of Jersey, a $2 trillion tax shelter in the Channel Islands. Just 14 miles off the west coast of France, Jersey is part of neither Great Britain nor the European Union but a "Crown dependency"—meaning it is technically accountable to the queen of Great Britain but governs itself.
A 47-year-old married father of two, McMurray launched a humble but highly influential blog, Voice for Children, around the time the island's police announced in 2008 that nearly 200 people from different parts of the world had come forward to report they had been victims of child predators on the island.
Since then, McMurray has assiduously covered child-protection issues in Jersey, gaining a following that includes global human-rights activists as well as the island's locals, not excluding Jersey's chief minister, Ian Gorst. But he has also gathered a good deal of notoriety.
"I get a lot of pushback," McMurray says matter-of-factly. "The established media do not cover this stuff because it is too political." (In 2013, one of his most widely read stories chronicled a child who was shot at school with a starting pistol by a Jersey teacher. The child was sent home untreated for his injuries; the teacher was disciplined, but allowed to keep his job.)
Dubbed Operation Rectangle, the 2008 police investigation into widespread child abuse on the island yielded 151 suspects in Jersey, which is only 5 by 9 miles in size. Of those, 30 are now dead and fewer than a dozen were convicted, sparking widespread outrage from victims and witnesses and creating deep divisions on the island.
During Operation Rectangle, a dig under a government-run Jersey children's home, Haut de la Garenne, unearthed the remains of children aged 6 to 12, according to a Jersey police press release, which noted that "no people are reported missing" and "there are no suspects for murder." The probe closed in 2010 under questionable circumstances.
In July, a long-awaited Committee of Inquiry convened hearings in Jersey to investigate whether there may have been a cover-up of decades of atrocities against children. The inquiry stated September 5 that "new witnesses are coming forward all the time, and it is anticipated the hearings will last many months."
However, little more than one month into the hearings, which began July 22, Jersey lawmakers, victims and even the top cop of Operation Rectangle have written letters to the inquiry's chair, U.K. Judge Frances Mary Oldham, questioning the inquiry's handling of everything from restricting media coverage of the hearings—which are supposed to be independent and open to the public—to narrowing the scope of its examination into abuse against children on the island. Thus far, it has limited that probe only to children in Jersey care homes.
"The people who were abused in Jersey schools, youth organizations, secure units and the people who may have been abused outside any formal or semiformal setting are not invited," says Daniel Wimberley, a former Jersey lawmaker who wrote to Oldham at the outset of the hearings, urging her to look at all the evidence. (Oldham leads an independent panel of three.) In a statement sent to Newsweek, Wimberley posed a question: "Why are they starting an inquiry with half the evidence missing? It is extraordinary."
Until just days ago, McMurray was covering the inquiry's public hearings into child abuse, which are being held in the island's capital city of St. Helier, from the inquiry's press room, along with the island's mainstream media organizations, including the BBC and the island's newspaper, the Jersey Evening Post.
McMurray's access was blocked without notice on August 14 as part of a decision handed down by Oldham, who granted media accreditation to all journalists who applied except for the island's bloggers, who have taken an active and leading role in giving voice to Jersey's child-abuse victims.
"On busy hearing days there has been considerable pressure on space," the inquiry stated in its decision, although a representative from the inquiry committee told Newsweek it has not sought to limit the number of press representatives from each media organization, as is common practice when space becomes cramped. (The BBC's national newsroom and BBC Jersey have had as many as five people using the press room. In all, six news organizations have been approved for use of the room.)
The decision also prompted immediate protests from the island's key advocacy group for the victims of abuse, the Jersey Care Leavers Association, and Jersey lawmakers supporting the inquiry.
In a letter written August 20 to Oldham and obtained by Newsweek, the victims' group noted that the island's "bloggers have been very instrumental in supporting all abuse victims, uncovering many facts which would otherwise have remained hidden from the public." Meanwhile, it noted that the island's mainstream media "have been very economical with their facts and in some instances been damning of the whole abuse investigation from the outset, as clearly demonstrated in the bundles of newspaper clippings submitted to the inquiry team and which has been upsetting for the victims."
Among the highest-profile of the Jersey attackers was BBC disc jockey Jimmy Savile, now deceased, who was fond of traveling to Jersey, where he was accused of repeatedly abusing boys and girls in care, including at Haut de la Garenne. The BBC filmed a popular British television series, Bergerac, at Haut de la Garenne while children were still living on the premises, prompting it to pull reruns of the show this year as the Jersey abuse inquiry opened.
As a result, many of the abuse victims on the island—particularly those who were at Haut de la Garenne, which closed in 1986—are wary of the BBC. As one victim, who asked not to be named because he still lives on Jersey, told Newsweek, "At the time, we kids loved that we were allowed to mingle with the stars of a well-known TV show. But looking back, it was pretty messed up the BBC was filming at a children's home."
A member of Jersey's parliament, Montfort Tadier, who has been a steadfast supporter of the inquiry, wrote a letter to Oldham on Sept. 1. "It seems paradoxical that the journalists who command the most respect and trust are the ones being denied adequate facilities to be able to report," he said, adding that he viewed the "decision to debar bloggers from the media room" to have been made on "questionable grounds."
An inquiry committee representative told Newsweek the inquiry does not plan to set up an overflow room for bloggers or members of the public to view the hearings while taking notes. Out of respect for the victims, electronic devices such as laptops and the use of Wi-Fi are banned in the hearing room. Live tweets and other press coverage during the hearings are tightly controlled or banned outright by the inquiry team.
The move to restrict access insofar as it protects the victims makes a lot of sense to McMurray. What does not make sense is what he sees as a targeted banning of the island's bloggers, who have taken an active dissident role in covering the island's politics and in persuading victims to share their stories.
He fears his sudden ouster from the media room, which he had been allowed to use for weeks, may signal trouble.
"I only found out I was banned when I came in and there was a sign on the door that wasn't there the day before that said 'accredited media only,'" he tells Newsweek. "They notified all the established media organizations that have ignored most of the victims all these years, and they block us, the bloggers, and don't tell us anything. It was designed to be discouraging and humiliating."
The move by the inquiry stands in stark contrast with a major change in the U.K.'s policy, also enacted in August, that gives full and unrestricted access to anyone seeking to cover a public meeting, including mainstream media, citizen journalists and bloggers.
"In a boost for democracy and independent free press, councils in England were brought into the 21st century after Local Government Secretary Eric Pickles signed a Parliamentary order," the government stated in a press release, noting that "the right to report updates a law passed by [former prime minister] Margaret Thatcher as a backbench MP."
McMurray has written to the Jersey inquiry committee to appeal its decision, but the inquiry has yet to respond to him. "They refuse to give straightforward answers to straightforward questions," he says.
The inquiry committee's representative told Newsweek that the media room will not be accessible to any bloggers, not just McMurray, and that this is simply a function of space restraints. Will bloggers be able to use the media room on slower days? "No," the representative says.
Jersey's Tadier said in his letter to Oldham that he was concerned that McMurray was not being fairly accommodated and that the inquiry "is being prejudiced, given his disability [McMurray lost a hand in a fishing accident], by not having adequate facilities to be able to make notes."
The inquiry team has offered McMurray use of his laptop while in the hearing room, which would be an exception to the no-electronics rule. It also issued a statement September 5 clarifying that "no one is banned from the inquiry, or from reporting on it," after McMurray's ouster led to protests on social media.
McMurray, who has not returned to the hearings since his banning from the media room, says he only wishes to cover the investigation without being singled out for his disability.
"Until I have the assurances that I am not being treated as a 'special case' and sat in the public hearing room, separate from everyone else covering the inquiry, I do not feel comfortable attending hearings," he says. "It is unfortunate that the inquiry took a draconian and unnecessary decision. This is about a lack of protections on the island for [the] vulnerable, which includes disabled people. And it is a 6 million pound [$9.7 million] inquiry. You'd think they could accommodate a few bloggers."
The cop who headed up the investigation into Operation Rectangle, Lenny Harper, based in Scotland, also wrote to Oldham. "If you wish to gain, or retain, the trust of victims, and indeed people like myself, then restricting reporting of your proceedings to the blatantly corrupt and conflicted Jersey mainstream media is not the way to do it," he wrote. Harper frequently tangled with Jersey's mainstream press while investigating child abuse on the island.
The inquiry is seen as potentially important to a wider inquiry now underway in the U.K. into decades of what appears to be widely reported but under-apprehended child abuse.
This past summer, 15 members of Parliament signed an early day motion submitted by John Hemming, a Liberal Democrat member of the U.K. Parliament from Birmingham, Yardley. The motion requested that Jersey and other Crown dependencies be included in the U.K. inquiry.
"[This House] recognizes that the dangers of such cover-ups occurring are even greater in small, quasi-self-governing communities than at a national level, where even though checks and balances are more extensive, child abuse and cover-ups by the well-connected have still occurred," Hemming said in the motion.