Lawmakers Cannot Ignore the Victimization of Children in the Justice System | Opinion
As prosecutors who come from opposite sides of the political aisle, we have seen first-hand how our laws have resulted in unfair, and at times, harsh and callous punishment imposed on vulnerable children. According to a 2020 report by the nonprofit Human Rights for Kids, the United States is far behind most of the world when it comes to protecting the human rights of children in the legal system. Basic protections, such as having a minimum age for criminal responsibility, retaining minors under juvenile court jurisdiction and prohibiting practices like solitary confinement or housing children in adult jails or prisons, have not been put in place by many states or the federal government.
To make matters worse, the vast majority of children in our justice system contend with early childhood trauma and unmitigated Adverse Childhood Experiences (ACEs), such as physical, emotional and sexual abuse, as well as other trauma, such as neglect, or living with a family member who suffers from substance abuse or mental health issues. According to an Office of Juvenile Justice and Delinquency Prevention (OJJDP) study, roughly 90 percent of children in the juvenile justice system have experienced at least 2 ACEs. Not surprisingly, in the most serious crimes, there is a direct correlation to more severe exposure to trauma. More than 50 percent of children sentenced to life without parole were victims of physical abuse. For girls, the trauma is especially acute with 80 percent having been victims of both physical and sexual abuse prior to committing their offense.
Several states, including California and Tennessee, have sentenced child sex trafficking victims to life imprisonment, without regard for the mitigating circumstances surrounding their actions. Injustices against children like this are far too common.
If we care about child victims of abuse and neglect we must care about and change the way we treat children in our criminal legal system. Acknowledging the negative impact of trauma on adolescent brain development does not mean that children should not be held accountable for their actions—they should—but we must do so in a trauma-informed and age-appropriate way.
We know that children are different from adults in terms of their brain development, diminished impulse control, susceptibility to peer influence, poor decision-making and inability to foresee consequences under heightened emotional pressure. Yet our judicial system often disregards child status and fails to implement appropriate protections. This practice has made the U.S. a global outlier.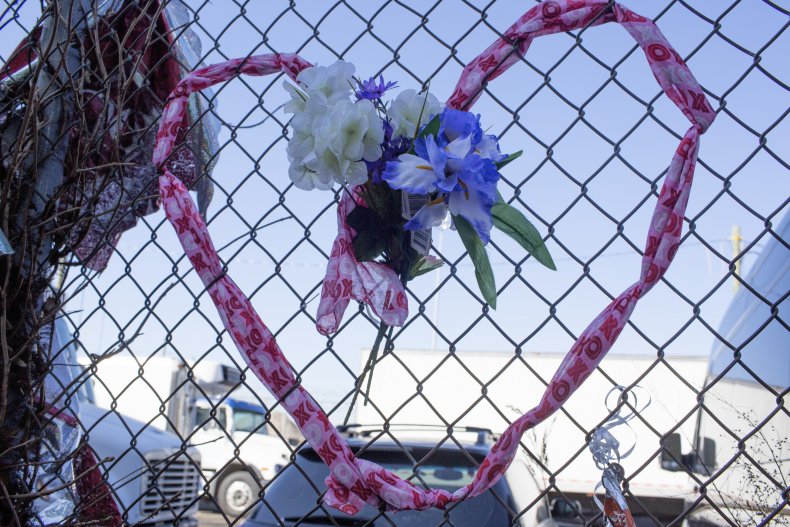 The lack of such protections leads to terrible outcomes like 5 and 6-year-old elementary school children being arrested for throwing temper tantrums. Between 2013 and 2018, more than 30,000 children under the age of 10 were arrested and faced delinquency proceedings in the United States. Such callousness carries over into the criminal legal system where children as young as 10 years old have been charged as adults where they faced the exact same punishment and treatment as fully matured adults.
Approximately 4,500 children under the age of 18 are housed in our adult jails and prisons on any given night, where they are at increased risk of physical and sexual violence by older prisoners. Additionally, 76,000 children—83 percent of whom are racial minorities—are prosecuted as adults every year where they face punishment that is often disproportionate in light of their young age.
This is a violation of human rights standards that must be corrected. Children are fundamentally and constitutionally different from adults, and our criminal justice system must reflect this. Policy reforms should include eliminating life and de facto life without parole sentences for children, allowing judges to depart from mandatory minimum sentences, establishing trauma-informed guidelines for sentencing youth in adult court, establishing a minimum age for juvenile court jurisdiction and limiting the jurisdiction of criminal courts over child offenders. We should prohibit placing children in adult correctional facilities, and children should have access to legal counsel at the point of arrest to safeguard their constitutional rights.
There are bipartisan legislative efforts underway in both chambers of Congress that would address many of the issues we have raised. As prosecutors, public servants and persons of faith we urge Republican and Democratic leadership in the House and Senate to prioritize criminal justice reform efforts around children. Providing hope to our most marginalized children is a moral imperative and among the most pressing issues of our day.
J. Douglas Overbey is the former U.S. attorney for the Eastern District of Tennessee under the Trump administration.
George Gascón is currently Los Angeles County district attorney.
The views expressed in this article are the writers' own.