Lawmakers Request Federal Inquiry Over Concerns Drones Donated From China Are Being Used to Spy on the U.S.
More than 30 United States lawmakers have requested federal inquiry into drones donated to police agencies and fire departments across the country from a company headquartered in China, expressing concern about potential security issues.
Less than one week after South Carolina Attorney General Alan Wilson issued a letter to congressional leaders requesting a hearing to address China's role in the new coronavirus pandemic, which referenced "suspicious gifts of drones to state, local and federal authorities" from Shenzhen-based technology company Da Jiang Innovations (DJI), members of the U.S. House of Representatives called for similar actions in two separate letters released on Wednesday.
The more recent letters, backed by 14 GOP members of the House Judiciary Committee, requested information from the U.S. Justice and Homeland Security departments about states' use of DJI drones, suggesting law enforcement agencies who have received them may not be apprised of potential intelligence risks.
"We respectfully write to request information about state and local law enforcement use of Unmanned Aircraft Systems (UAS) produced by Da Jiang Innovations (DJI), a Chinese company that accounts for nearly 80 percent of drone sales in the United States," the letter read, later citing an April 1 statement from DJI in which the company confirmed 100 drones had been donated to police, fire and public safety departments in 22 U.S. states.
At the time, DJI said the donations were part of its revamped Disaster Relief Program, announced one week earlier, to "help public safety agencies in the United States confront the coronavirus." Alongside its statement, the company shared a color-coded national map to generally illustrate where the drones were sent, but did not name individual organizations outside of Florida's Daytona Beach Police Department.
In Wednesday's letters, members of the judiciary committee highlighted a past report from Homeland Security Investigations, a branch of the Department of Homeland Security, which said drones produced by DJI are "[l]ikely providing U.S. critical infrastructure and law enforcement data" to government officials in China.
"Although federal law enforcement agencies have warned of potential information security concerns with DJI drones, it is not clear whether state and local law enforcement agencies are fully aware of these issues," the committee continued.
In a statement obtained by Newsweek on Thursday, DJI representatives called the accusations "false claims" and noted the benefits of drone use during a pandemic that requires physical distancing.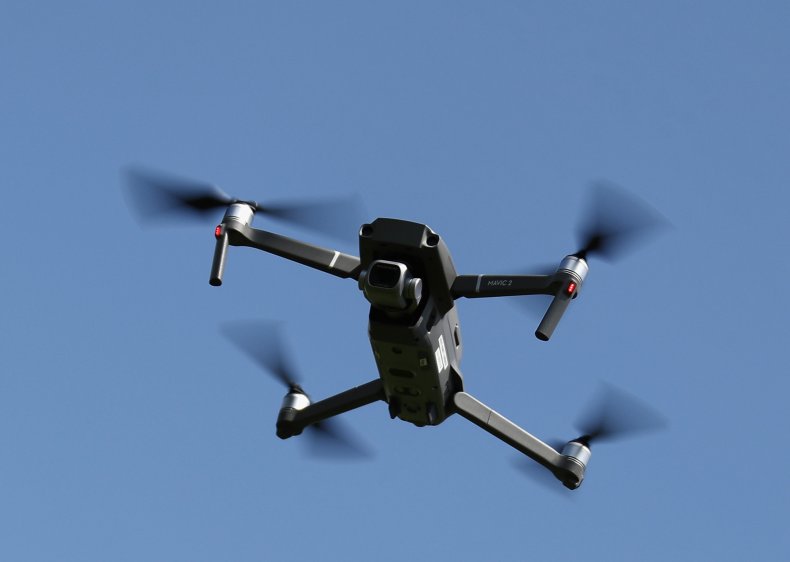 "From the start of the COVID-19 crisis, DJI has helped local public safety officials keep their communities safe at a distance. This means equipping local police and fire departments with DJI technology so they can assist in social distancing efforts and get supplies where they are needed without exposing first responders unnecessarily," the company said. "With more front-line workers testing positive for COVID-19, our focus is giving our public safety professionals every tool possible to fight the virus and protect citizens. That is our goal. False claims that our drones spy on people or send data to China actually risk interfering with public safety efforts to protect people and communities."
Ultimately, the letters to DOJ and Homeland Security officials sought increased transparency about how the U.S. monitors use of DJI drones by state agencies and inquired about any additional information regarding possible intelligence threats that have not been brought to the committee's attention. It asked both agencies to provide the requested information before the end of day on May 27.