Lawmakers Return to South Carolina to Debate Confederate Flag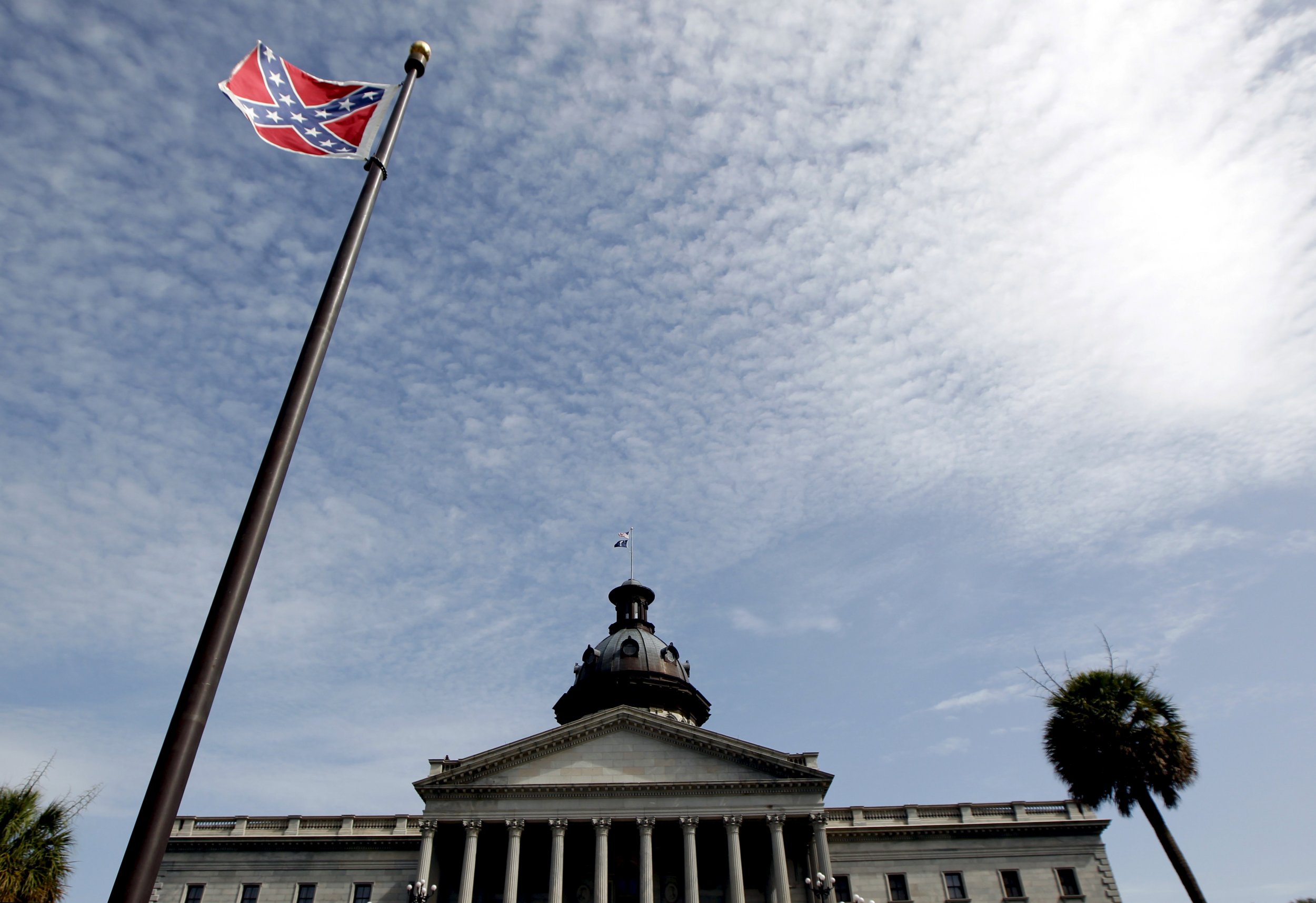 Legislators in South Carolina returned to Columbia on Monday to begin their debate on the current placement of the Confederate flag on capital grounds, almost three weeks after nine African-American worshippers were fatally shot inside a Charleston church.
Since the attack on June 17, a bipartisan group of lawmakers have called for the removal of the flag on the statehouse grounds, where it has flown for more than five decades. Some people argue the flag symbolizes the slave-owning past of the south, while others believe it represents a decades-old tradition of southern pride. The alleged gunman appeared to cite a white supremacist group as part of his inspiration for the shooting in an alleged manifesto, and appeared in photographs holding the Confederate flag.
Just days after the shooting, lawmakers in both the House and Senate agreed to debate whether to remove the flag. South Carolina Governor Nikki Haley has said the flag is an integral part of the state's past, but it doesn't represent its future. If the legislature fails to act on removing the flag, Haley said she will use her gubernatorial discretion to call another session this summer.
The current South Carolina law requires two-thirds vote in each branch of the General Assembly to amend or repeal the placement of the flag at the Confederate Soldier Monument, which is located on the capital grounds. It was moved there in July 2000 from atop the dome of the statehouse.
Over the weekend, Haley acknowledged that the process won't be easy nor painless.
"When something like this happens, you reflect and you say, 'Have we changed enough?'" she said during an interview with the Today show. "The flag is the beginning. It can't be the end."
Several bills to remove the flag have been filed. But legislators must determine the details, such as when to remove the flag and whether to replace it with another. Lawmakers plan to introduce a resolution on Tuesday.
At least 33 senators and 83 House members said they agreed with Haley in removing the flag, according to a survey conducted by the Associated Press and local newspapers. Some leaders haven't voiced their support.
South Carolina is the last state to fly a Confederate flag on capital grounds.
Alabama Governor Robert Bentley recently ordered the removal of the Confederate flag from capital grounds in his state. In Virginia and North Carolina, governors called for an end to issuing license plates that included the emblem. And major U.S. retailers, including Wal-Mart and Amazon, have stopped selling merchandise with the flag.