Lawnmowers Kill More People Than Bears, Sharks or Alligators Each Year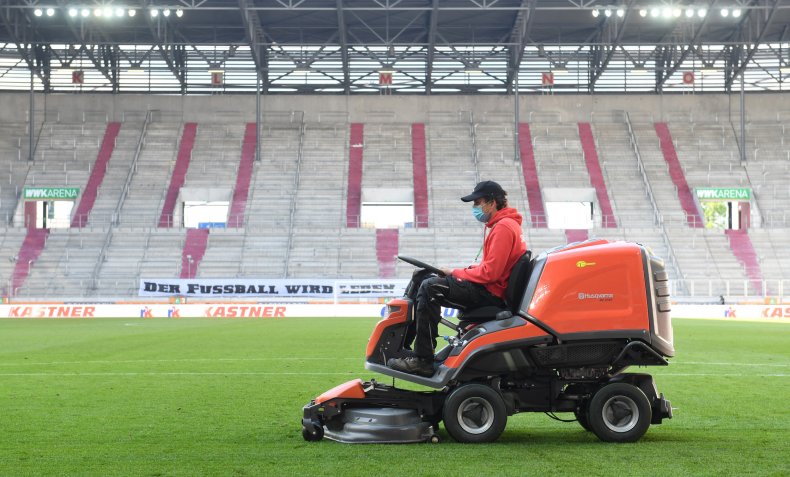 Movies like Jaws and Deep Blue Sea may have impacted your perceptions of the beach, but the likelihood of being attacked by a shark is still incredibly low. In fact, humans are more at risk of being killed by a lawnmower than they ever would by a great white.
Actually, lawnmowers have a higher chance of causing deaths compared to that of alligator and bear attacks, according to a report by lawn and gardening resource Lawn Starter, which analyzed data from the Consumer Product Safety Commission's National Electronic Injury Surveillance System—an ER visits tracker for injuries associated with consumer products—over the span of the last decade to determine the figures. The organization's findings were published on its website on Wednesday.
The analysis of lawn mower related injuries—caused by tools like walk-behind power mowers, riding mowers, manual mowers, lawn trimmers, edgers and other outdoor equipment—found that, on average, lawnmower accidents were responsible for the deaths of an average of 90 Americans annually—significantly higher than the one average death caused by sharks, alligators and bears annually. The chances of dying because of an incident involving the grass-cutting machine was also higher than snake bites, which killed an average of six people annually and venomous spiders, which killed an average of 11 people.
Surprisingly, there were only four freak accidents more likely to kill Americans than death by lawnmower: deer attacks, responsible for an annual average of 200 people; electrocution, which caused an average 400 deaths per year; carbon monoxide poisoning with an average of 430 deaths and unintentional falls, which accounted for an annual average of 36,338.
Numbers for non-lethal lawn mower accidents were tremendously higher with some 35,000 Americans experiencing injuries from falling off lawn mowers among other instances. According to the data collected by Lawn Starter, approximately 875 emergency room visits are due to lawn mower accidents every day. Over the span of the last decade, U.S. emergency rooms have documented more than 3.1 million injuries caused by lawn and gardening equipment, thousands of which have resulted in amputations, burns, nerve damage, broken bones, cuts and bruises.
The older lawn mower-users were, the higher the chances were of being involved in an accident. The majority of those who were hurt by lawn mowers were between—48 percent— were between the ages of 49 and 69 years old. Among that demographic, those who were age 50 to 59—nearly 18 percent—were more likely to be injured by lawnmowers.
While Lawn Starter's report only dealt with the annual average of lawnmower related incidents, overall instances of shark-related injuries and deaths did decline in 2019. According to the University of Florida's International Shark Attack File, only 41 unprovoked attacks occurred in U.S. waters in 2019, and none of them resulted in death.